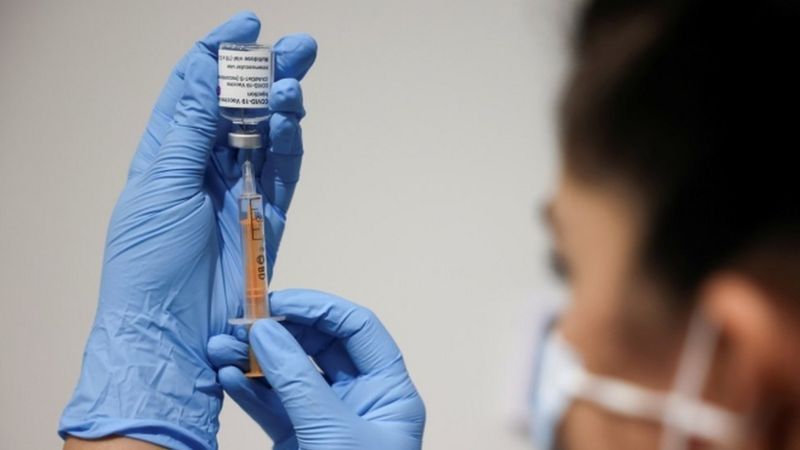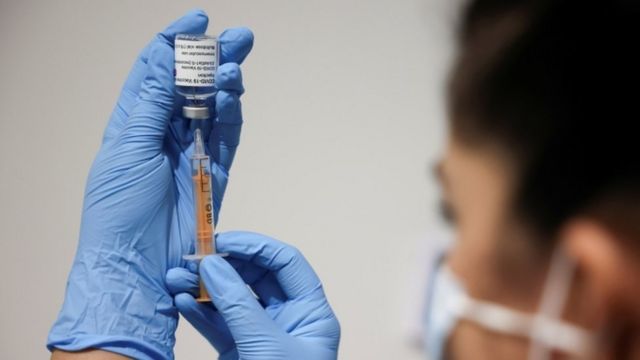 "Vax" was selected as the word of the year by the lexicographers of the Oxford Dictionary of the English Language (OED). Refers to the term vaccine (vaccine).
Vaccine-related words were a frequent trend in 2021 due to covid-19, with double-vaxxed (double vaccine), unvaxxed (not vaccinated) and anti vaxxe (anti-vaccine) registering an increase in its use.
OED Senior Editor Fiona McPherson said "vax" was the obvious choice as it had caused the "most powerful impact."
"It dates back to at least the 1980s, but according to our corpus it was rarely used before this year," he said.
"When you add that to its versatility to form other words –vaxxie [tomarse una foto vacunándose], vax-a-thon [una campaña de movilización para vacunar al público], vaxinista [una persona que hace de ponerse vacuna todo un evento]- it was clear that vax stood out above all ".
Vax and vaxx are the two accepted ways of writing it, although the single x form is more common.
Dictionary definitions of vax Oxford of the English Language:
vax noun A vaccine or vaccination
vax v. Treating (someone) with a vaccine to build immunity against a disease; vaccinate
vaxxie noun A selfie during or immediately before or after a vaccination, especially a covid-19 one, and typically shared on social media; a selfie of a vaccination.
anti-vax adj The opposite of vaccination
anti-vaxxer noun A person who is opposed to vaccination
double-vaxxed adj. Have received two doses of a vaccine
The use of the word pandemic also increased more than 57,000% this year.
The OED is one of the two traditional dictionaries of British English. The other is Collins, which independently chooses its own word of the year. In 2020, Collins selected the word "lockdown".
But Oxford felt that this had been an unprecedented year, with too many candidate words, so it expanded its award to encompass a handful of new key expressions such as bushfires (forest fires) and covid-19, and also including Black Lives Matter (from the movement "Black lives matter"), WFH (acronym in English for "working from home"), keyworkers (essential workers) and furlough (word license).
The word selected by Oxford this year, vax, was first recorded in English in 1799, while its derivatives vaccinate (to be vaccinated) and vaccination (vaccine) appear in 1800.
After all, all these words come from the Latin vacca, which means cow. According to the OED, they have their origin in the revolutionary work of the English physician and scientist Edward Jenner who developed an inoculation against smallpox based on a less infectious version of the virus that affects cattle – in the late 1790s and early 1800s.
Oxford Languages, the publisher that publishes the OED, says its corpus, or source of data and resources, compiles news content that is updated daily and contains more than 14.5 billion words for research and analysis by lexicographers.
Now you can receive notifications from BBC Mundo. Download the new version of our app and activate them so you don't miss out on our best content.

www.bbc.com
Eddie is an Australian news reporter with over 9 years in the industry and has published on Forbes and tech crunch.