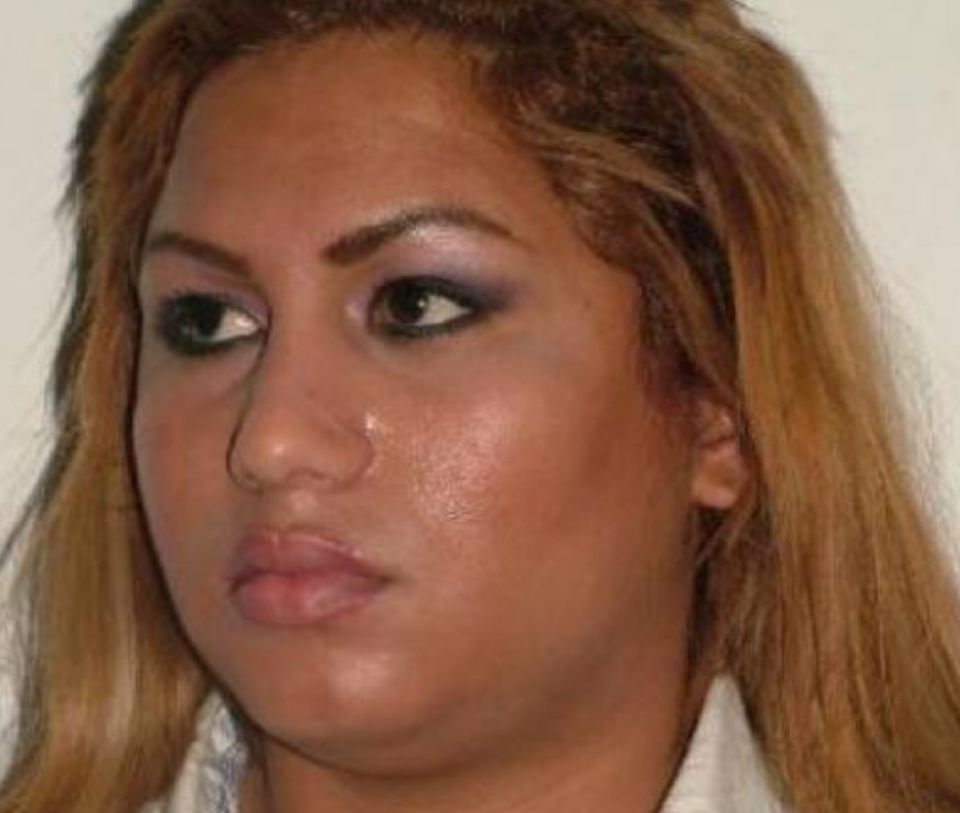 Photo: https://eumostwanted.eu/ / Courtesy
The Venezuelan Leudis Isaac Corro Camacho, one of the most wanted sex traffickers in the world, was captured this Wednesday in a hotel in Germany.
The European authorities found the whereabouts of Corro Camacho, nicknamed "La diabla" after they followed the trail of the phone number of a well-known hockey player from Lithuania.
The suspect had an international search warrant and captured for being the alleged leader of a network of sex trafficking with women in Spanish cities such as Barcelona, ​​Oviedo and Zaragoza.
La diabla, nickname by which she is known because she allegedly uses recruitment strategies similar to those of the homonymous character in the series "Without breasts, there is no paradise", faces charges of sexually exploit Venezuelan women and transsexuals low-income people promising them a better life.
Under lies and false promises, he made them migrate to Europe.
The alleged criminal promised them work in Europe and forced them to undergo plastic surgeries of breast augmentation as well as liposuction.
He forced the victims to prostitute themselves claiming debts of thousands of euros
But, once they reached another country, the alleged smuggler forced them to prostitute themselves to pay an alleged debt of thousands of euros.
At times, the victims were locked up and physically abused. Some were sold to nightclubs or other pimps.
The report of the newspaper El País highlights that an annual campaign by Europol and citizen aid facilitated the arrest of a Venezuelan, who is also a transsexual.
"We knew it could be in Lithuania or in Germany," said the researchers quoted by the newspaper.
Her alleged romantic relationship with a former German police officer and with Lithuanian hockey player Robert Licitis, they were the first tracks the agents followed. "The former German policeman, with whom he fled Spain at the end of 2020, was arrested by the German police the day after his photo appeared among the most wanted fugitives," the sources added. Both are accused of the same crimes. It was together with Licitis that they allegedly found the foreigner at dawn on December 1 in the German city of Hamburg. They were both staying in a hotel roomat 8 Graumannsweg.
"La diabla" began offering its services in Barcelona through contact ad sections.
The illegal business spread to different parts of Spain in flats in Oviedo, as well as the hostess club in Caspe (Zaragoza), from where he managed to flee at the last minute in the middle of a police intervention at the end of 2020.

eldiariony.com
Eddie is an Australian news reporter with over 9 years in the industry and has published on Forbes and tech crunch.