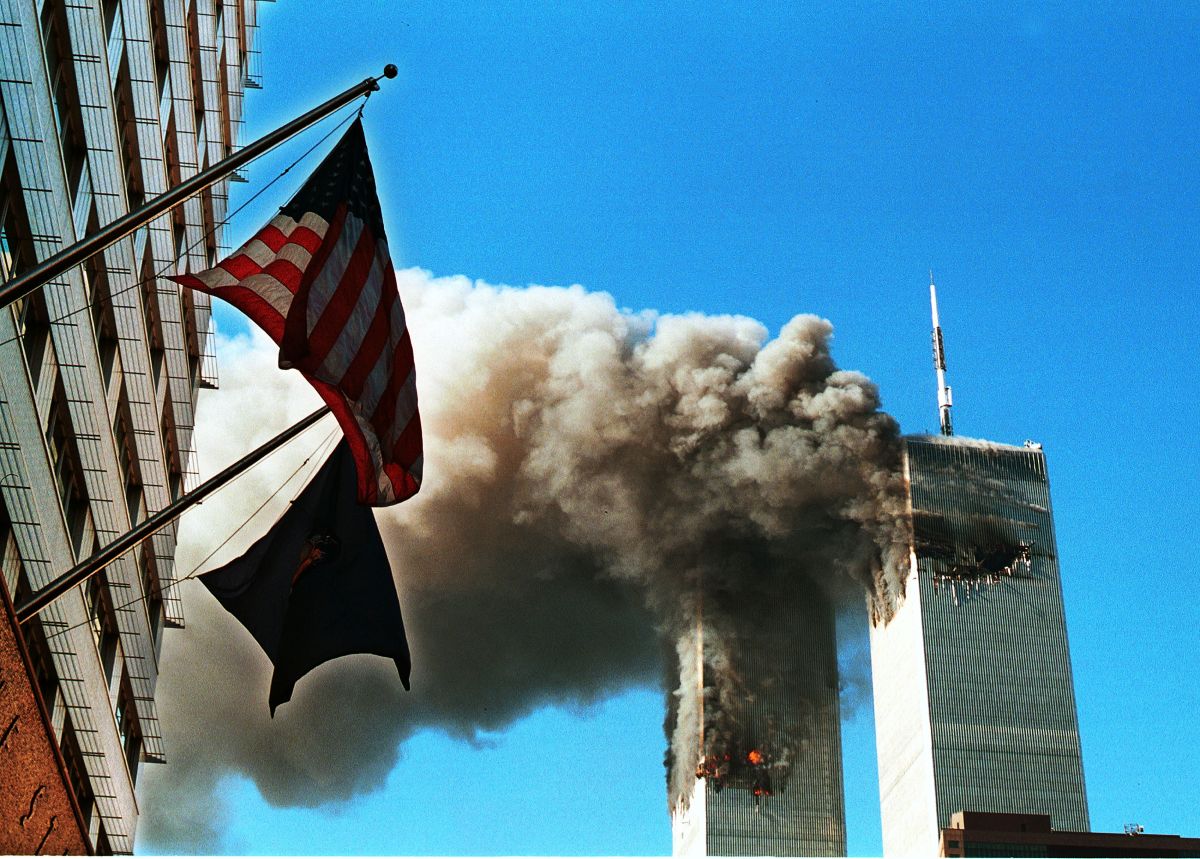 Foto:
Craig Allen / Getty Images
The name of Vaughn Allex has been linked for the last 20 years with the attacks of the 11 of September. It was he who allowed two of the hijackers involved in the attacks on the Twin Towers to take flight 77, which hours later would have a fatal destination.
Allex acted as American Airlines ticket agent at Dulles International Airport, in Washington DC, and since that fateful day he has not been able to forget the faces of the representation of terror that was infused in the streets of New York.
Brothers Salem y Nawaf Al-Hazmi they seemed lost that Tuesday. They were late, and they approached the counter where Allex was waiting for them, as they had purchased full fare first class tickets. After reserving them, the agent made sure they took flight 77, which would mark their life.
"The record was strange. Of the two I checked in, who were brothers, one was a bit brusque and the other was standing a couple of steps behind him. And it sounds strange, but this is what caught my eye. He was almost dancing, he was moving from one foot to the other, he was smiling and looking around, and my thought was 'here is someone who has never been on a plane and is excited' "Vaughn Allex recounted in an interview with ABC News.
He added to his account that he had observed them while doing the relevant reviews and they had not responded to the security questions he asked them to read. One of them just smiled and 'danced', ensuring that "The image I have is the two of them standing there, and that he was 'dancing' was the strangest thing."
Noting that neither brother was able to answer basic security questions, the agent marked the two tickets as a precaution.
"I realize that there's probably nothing I could've done to prevent what happened. I've come to terms with that."

Vaughn Allex, former American Airlines gate agent, speaks about the guilt he feels for allowing hijackers onto Flight 77 on Sept. 11, 2001. https://t.co/qabkKxf6WD pic.twitter.com/HYj7VXTVRK

— ABC News Live (@ABCNewsLive) September 10, 2021
A journey that would begin with the martyrdom of Allex
After they went directly to board the aircraft, the next day's journey was one of the most complicated in his life, and the beginning of a responsibility that still weighs on their shoulders, in addition to the personal mourning for having lost coworkers due to terrorist acts.
"That night of September 11 and the morning of September 12, I was dealing like everyone else with what happened. With losing friends, losing passengers, losing the crew. He knew the entire flight deck crew and he knew the cabin crew; I worked with them for years "Allex lamented.
However, despite the painful situation, he still did not know that he was directly involved and that the flight where he authorized the pair of brothers was the one that had ended all those lives.
"I didn't find out until midmorning when the FBI told me that the last two passengers to check in were actually two of the hijackers. I had no idea until then that he had been involved in this. ", he stated.
He was then called into his boss's office and he began to go through the list of boardings and was able to see the names of the Salem brothers and Nawaf Al-Hazmi. It was at that moment that he realized that he had allowed those kidnappers to board.
"I think they knew exactly who they were looking for, but they wanted me to come to that conclusion myself. And once we did, the conversation focused strictly on these two people. And the rest is history ", he highlighted.
This guilt haunted him for years, and even in 2021 there are still things he doesn't want to discuss. "I blame myself, I thought, you know, if I had done something different, if I had not let them in, if I would have told the agents that these two guys were late, to catch the next flight; we had one at noon. It is not a big thing", Allex sentenced.
Despite what happened, he continued working for American Airlines until 2008. Now he works for the Transportation Security Administration (TSA), and related that things from that point had improved for him.
"Since I've been with them, it's been great. I feel like the work they do is very important to keep everyone safe. I am a happier person at TSA, and I will tell anyone, "he said.
During this interview with ABC News, he went back through the doors where he saw the kidnappers arrive late that morning, remembering what was the spearhead of one of the longest wars in recent years and that it ended on August 30 with the withdrawal of US troops from Afghanistan.
You may also like
"It's still hard for me to accept it!": Dominican mother who lost her daughter on 9/11 in one of the Twin Towers
Six moments of silence to remember the victims of 9/11 this Saturday
"There are no specific or credible threats" to the 9/11 anniversary ceremony in New York City



eldiariony.com
Eddie is an Australian news reporter with over 9 years in the industry and has published on Forbes and tech crunch.