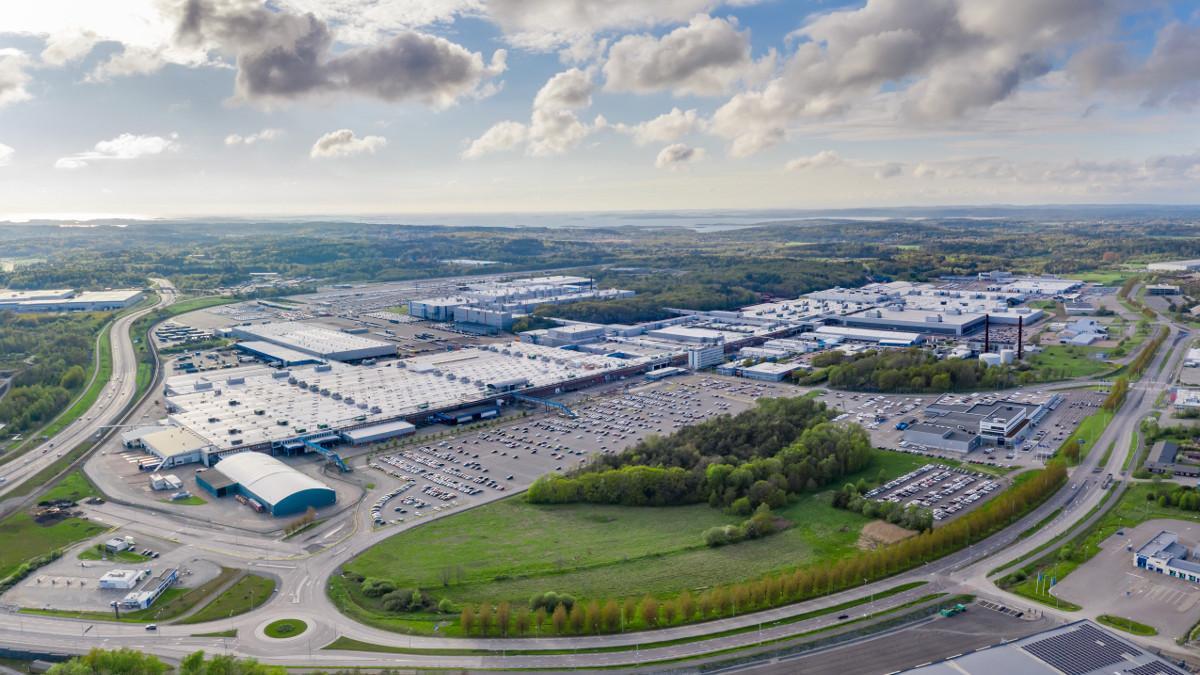 Volvo CarsVolvo Cars has taken a major step towards its goal of achieving climate neutrality across its entire manufacturing network by 2025 by announcing that the Torslanda factory in Sweden has become its first vehicle production plant with 100% zero effect on the climate. The Torslanda factory is the second in the brand's global manufacturing network to reach this milestone, since in 2018 it already reached climate neutrality Skövde Engine Plant, also located in Sweden.
For the company, the impact on the climate of a production center is completely zero when the electricity and heating it uses do not represent a net increase in greenhouse gases emitted into the atmosphere. It should be noted that the Torslanda plant has been running on climate-neutral electricity since 2008, although now it also has a heating system with no impact on the climate. Now, half of the plant's heating system comes from biogaswhile the other half is supplied by a district heating system based on industrial waste heat.
In the words of Javier Varela, Head of Industrial Operations and Quality at Volvo Cars: "Making the Torslanda facility our first climate-neutral vehicle factory is an important milestone. We are committed to achieving a climate-free manufacturing network by 2025 and this achievement it is a sign of our determination, as we always work to reduce our impact on the environment. "
On the other hand, it is important to note that the Torslanda plant has not only become a factory without a climate footprint, but also constantly reduce the amount of energy you use. In fact, the improvement objectives of its operations set during 2020 allowed a annual energy savings of nearly 7,000 megawatt-hours (Mwh), which is equivalent to the annual energy consumption of more than 450 Swedish homes.
The factory plans to continue improving, in the coming years, the efficiency of lighting and heating systems; which would mean an additional annual energy savings of approximately 20,000 MWh for 2023. This energy saving is part of an ambitious goal for Volvo Cars: to reduce energy use by 30% for each vehicle produced in its manufacturing network by 2025.
The climate neutrality target for Volvo Cars' factories is part of the company's climate plan, one of the most ambitious in the industry. The key element of the company's plan is electrify its entire range of vehicles. However, this plan is not limited to reducing exhaust emissions through electrification, but also addresses carbon emissions from the company's overall operations and its supply chain, as well as the recycling and reuse of waste. materials by adopting the circular economy model.

www.informacion.es
Eddie is an Australian news reporter with over 9 years in the industry and has published on Forbes and tech crunch.