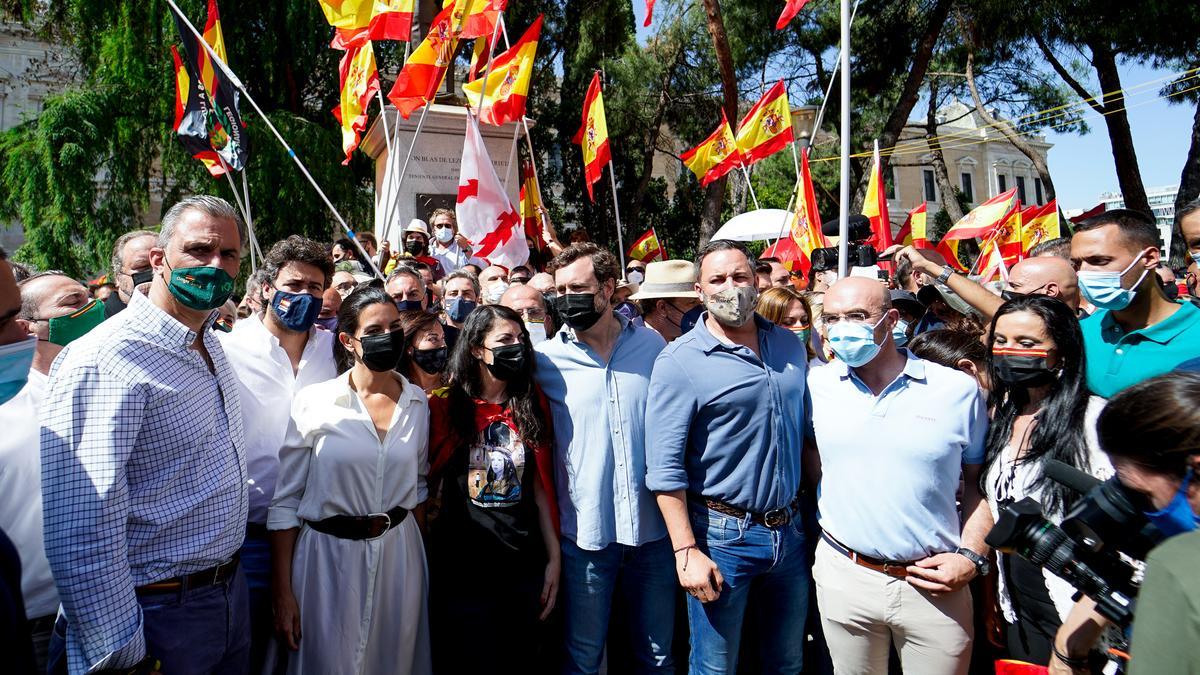 Vox faces this new course with an agenda of mobilizations in the street with which to oppose the Government of Pedro Sánchez and a great convention in Madrid October 9 and 10 in which he intends to "show muscle" and reel off what will be his main political and ideological battles in the coming months.
This same Saturday, the party leader, Santiago Abascal, will lead a counter-demonstration in Mondragón (Guipúzcoa) to the announced reception of the terrorist Henri Parot, in prison for 39 murders.
Along with Abascal, a large delegation from Vox will attend the rally to shelter their deputy and former president of the Association of Victims of Terrorism (AVT) Francisco José Alcaraz, whose brother and two nieces died in the attack on the Zaragoza barracks in 1987. This is one of the attacks for which Parot was convicted, as well as many others in Madrid, Granada or Irún.
Already on sunday, Vox has encouraged citizens to join the rally called by the Solidaridad union in Madrid in rejection of the rise in the price of electricity. Abascal and a large part of the party leadership will also attend this protest.
However, the largest event that Vox has scheduled will be held on the weekend of October 9 and 10, when Vox has organized a great fair in one of the pavilions of Ifema with capacity for thousands of people.
Its objective is to hold something similar to a party congress – although without renewal of organs or votes – and present what it calls 'Agenda Spain', the framework document that will collect its main lines of political action for the coming months.
But also, wants it to be a playful space in which its leaders and supporters can meet and enjoy music, gastronomy or cultural offer from all points of Spain. For this, all the provincial delegations of Vox will be represented and representative cultural events of each of them will be held.
"It is time to revalue the heritage we have inherited. To savor the product of our field. To listen to the music of our festivals. To feel our traditions. To travel to discover a new treasure. It is time to give each other a hug and feel Spain ", Vox announces on its website.
The convention will end on Sunday with a grand Abascal rally. Party sources have acknowledged to Europa Press that Vox wants to take advantage of this forum to "show muscle" and show strength for the next political cycle.
Its objective is not only to confront the Government of Pedro Sánchez but to demonstrate that Vox is "the only" party that makes a real opposition to the PSOE and United We Can, as all its leaders publicly repeat.
This Thursday, its general secretary, Javier Ortega Smith, called on citizens to vote thinking about "the content" offered by each political formation, leaving aside the initials and "the more or less kind faces" of certain candidates.
Specific, Vox warns that the PP has assumed certain policies "of the progressive consensus" in matters of gender ideology, historical memory or defense of Spanish. "Spain needs to regain sanity, that the names are left behind and we begin to wonder about the content," claimed Ortega Smith.

www.informacion.es
Eddie is an Australian news reporter with over 9 years in the industry and has published on Forbes and tech crunch.