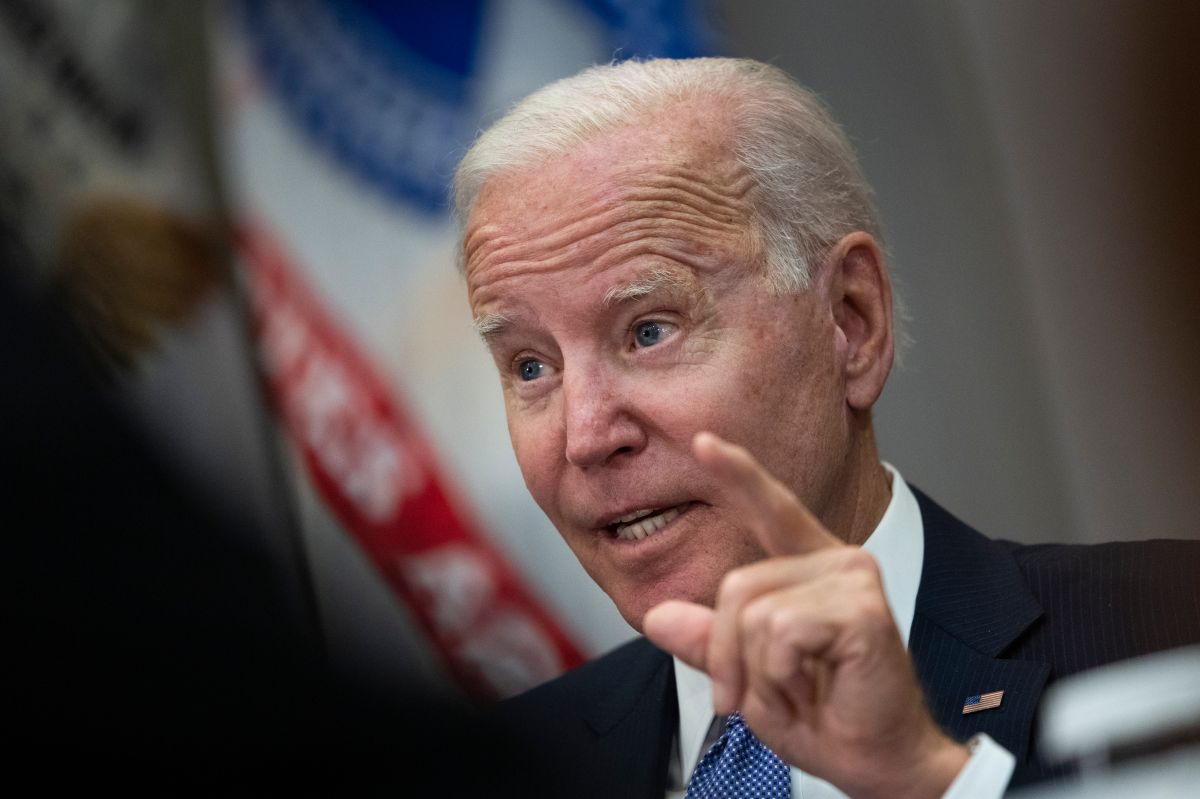 Foto:
Drew Angerer / Getty Images
One of the many latent concerns in the United States is the problem that entrepreneurs are facing to hire staff, especially in the restaurant and hospitality service sector.
And in a CNN forum in which President Biden participated, John Lanni, who owns a group of restaurants in Ohio, had the opportunity to tell the president that the industry to which he belongs continues to struggle to find workers.
"How do you and the Biden administration plan to incentivize those who have not yet returned to work? Hiring is our top priority right now, "asked the businessman.
President Biden replied that the restaurant and tourism businesses were going to be in "a bind for a while," as many people who had been working in service jobs are now taking advantage of new opportunities with higher wages as job openings increase. .
But Biden did not pass up an opportunity to comment that low wages are another point that is contributing to the labor shortage. Said some of those jobs pay "$ 7, $ 8 an hour, plus tips," and that workers could be earning more than $ 15 an hour elsewhere., so he suggested that Lanni workers earn $ 15 or more.
"And finally, if you make less than $ 15 an hour working 40 hours a week, you are living below the poverty level," Biden said. "You are living below the poverty level."
Business Insider has reported that people are quitting their jobs because they are tapping into a broader web of opportunities. He even points out that they may not even be switching to much "better" jobs, but simply to other jobs with more convenient hours and wages.
Heidi Shierholz, a former Obama administration economist and policy director at the Institute for Economic Policy, told Insider that a possible solution to tackling the labor shortage could be to raise the minimum wage (which is still $ 7.25 an hour and tipped $ 2.13), a proposal that the president himself supports but has been rejected by some Democrats.
Workers simply want to be paid more. In June, salaries in the entertainment and hospitality sectors increased 7.1% more than the previous year. But even those wages are not higher than pre-pandemic levels and are still lower than in other industries, Heidi Shierholz said.
You may also like:
US Congressmen ask Joe Biden to act on AMLO violations of the T-MEC
Andy Jassy, ​​the new CEO of Amazon, sends a letter to employees to publicize the current guidelines of the company: what are they
Tokyo Olympics 2021: Losses due to lack of public will be up to $ 1.4 billion

eldiariony.com
Eddie is an Australian news reporter with over 9 years in the industry and has published on Forbes and tech crunch.