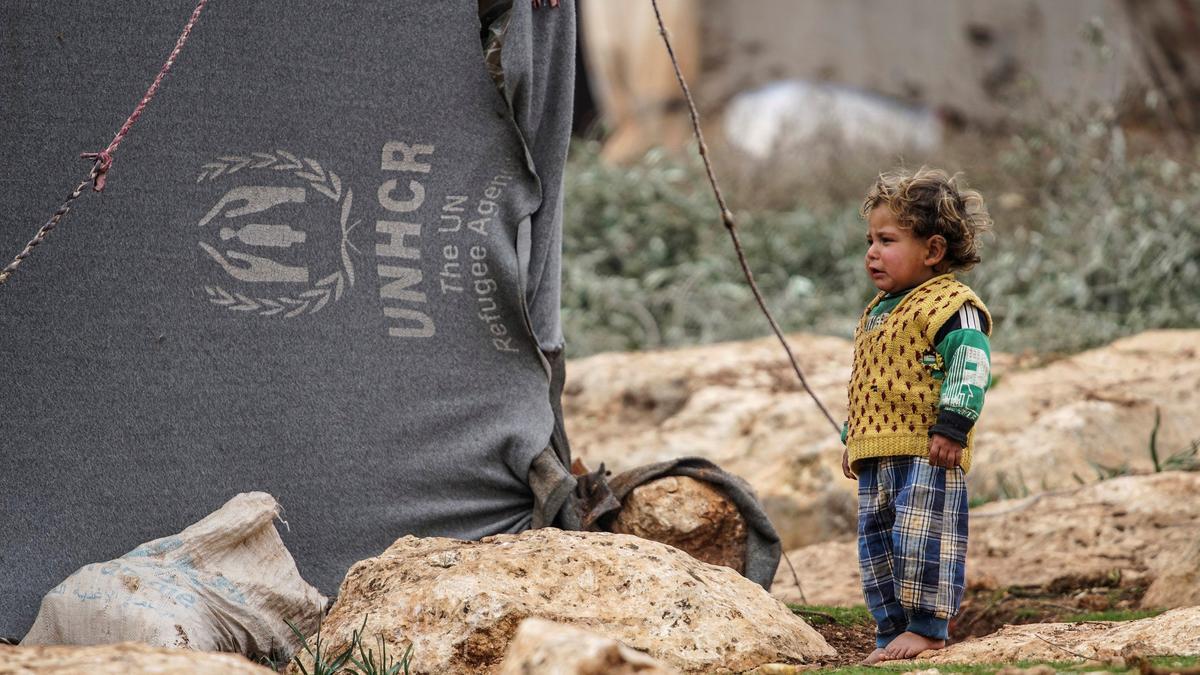 More than 19,300 children were victims in 2020 of one or more serious crimes against them in conflicts around the world, in a context of vulnerability that has been aggravated by the coronavirus pandemic, and that represents for them a "stolen childhood and a future to repair."
This is concluded in the UN Secretary General's Annual Report on Children and Armed Conflict (CAAC), which details that the total number of serious violations continues to be "alarmingly high", a total of 26,425.
Throughout 2020, the most frequent crimes were the recruitment and use of minors and the murder and mutilation of children, closely followed by the denial of humanitarian access and kidnapping of children.
More than 8,400 children were killed or maimed In the ongoing wars – Afghanistan, Syria, Yemen and Somalia are the countries with the highest number of child victims – and about 7,000 children were recruited – most of them in the Democratic Republic of the Congo (DRC), Somalia, Syria and Burma.
Furthermore, in 2020, one in four child victims of serious crimes were girls, affected mainly by the violations and other forms of sexual violence.
Somalia, DRC, Afghanistan and Syria remain the countries in which conflict situations have affected children the most, accounting for 60 per cent of all verified crimes in 2020 that affected both sexes, with a growing number of attacks against schools.
Pandemic and minor victims
The impact of the health crisis has meant a increased number of children in situations of armed conflict and has hampered efforts to United Nations to reach those most in need, in addition to increasing the vulnerability of children to kidnapping, recruitment and use, sexual violence and attacks on schools and hospitals.
In addition, the measures imposed to deal with the pandemic, such as isolations, have complicated the work of United Nations observers and experts in the field of child protection, as detailed in a study by the office of the special representative of the secretary. UN General António Guterres on the issue of children and armed conflict published in May 2021.
In this sense, "adult wars have once again snatched childhood from millions of boys and girls in 2020", lamented the special representative of the CAAC, Virgina Gamba, something that is" completely devastating for them, but also for the entire communities in which they live, and destroys the possibilities of a sustainable peace. "
Gamba has urged "to work collectively to rebuild the future of these children" and to end and prevent serious crimes against them, as well as to support "their sustainable reintegration and the construction of a future free of conflict for all."
In this regard, the CAAC has made reference to the "Tangible progress" in dialogues with parties to the conflict in Afghanistan, Central African Republic, Nigeria, Philippines, South Sudan and Syria, countries in which more than 35 new commitments have been made to better protect children in 2020.
In 2020, 12,643 children were released by armed forces and groups and many more children escaped recruitment thanks to the application of age verification processes in situations where the United Nations has action plans with governments to stop the recruitment and use of children.
"We must secure resources for the protection of children and increase them if we want to reach more children and prevent violations against them," concluded Gamba.

www.informacion.es
Eddie is an Australian news reporter with over 9 years in the industry and has published on Forbes and tech crunch.