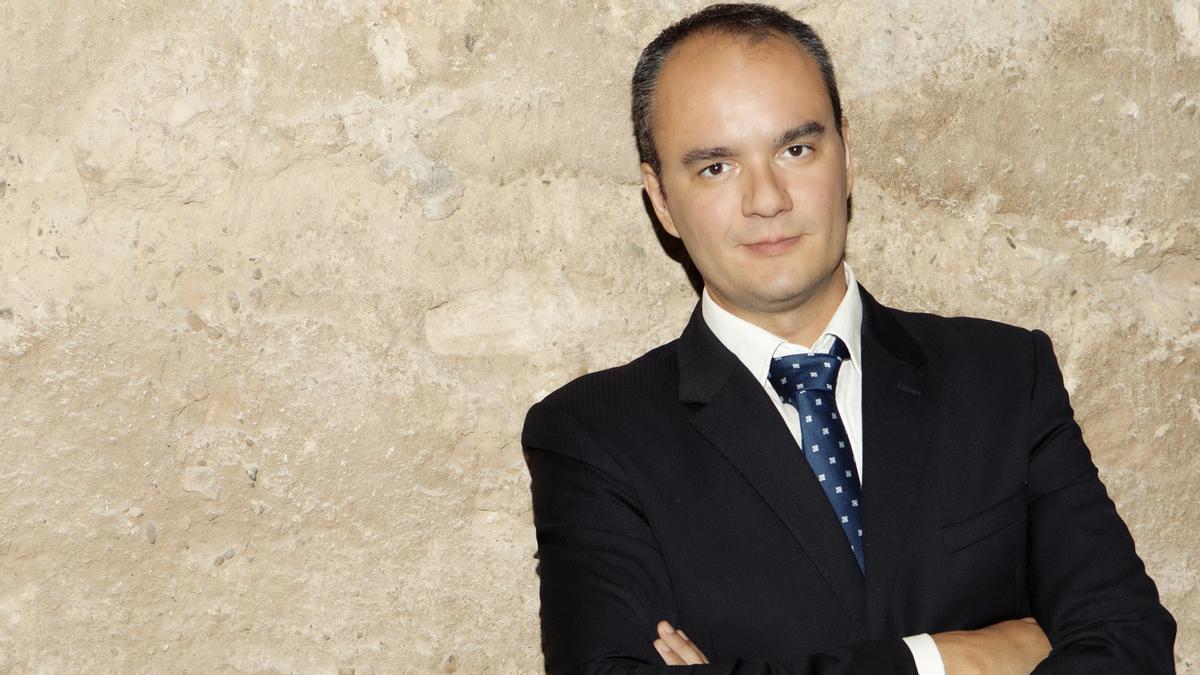 President of Avaesen. Marcos J. Lacruz, speaker at the next i-Talks "Energy & Climate" event on 9 November, expresses himself forcefully on climate change: "we are late". In this sense, he assures that the Valencian Community is "a very vulnerable region."
P: After his re-election in 2018 as president of Avaesen, he outlined major challenges in the energy sector: water cycle, sustainable urban planning, energy efficiency, renewables, builders, etc. What balance do you make of the same three years later?
R: In this new stage we have managed to position Avaesen as a own innovation ecosystem in the fight for sustainability and climate change. With the support of the Council and partners we are present in all relevant debates on energy and environment at the municipal, regional, national and European level.
P: Avaesen groups more than 100 associated companies. What competitive advantage does it offer?
R: We are a very open and participatory organization. This means that, for example, companies of all sizes can have the same information on legislation that could have the large business groups, promoting the knowledge dissemination and the direct contacts with administrations.
We are also especially active in foster business cooperation and innovation among associates through their own initiatives such as Greenovators, Energy Square O Think Tank Smartcities.
P: Self-consumption and energy communities are some of the backbones of the energy transition. However, they seem to be great unknown to a large part of the population. Faced with the necessary challenge of building sustainable cities, do you think that current education is enough?
R: The world of energy has traditionally been opaque. We have come a long way in terms of energy freedom and we have a very favorable legal scenario own and shared self-consumption.
Legislatively and technically, we have a broad range of solutions to be able to offer consumers, but now we have to focus our efforts on publicizing the tools we have developed, how to use them and which ones are best suited to the consumer profile.
P: In this sense, events such as i-Talks seek to offer tools and shared knowledge to small and medium-sized companies. What items will focus your presentation?
R: I will explain that we are immersed in a energy revolution and the economic and social transformative effect of the opportunity before us.
P: Consolidating a new green economy inevitably requires a large budget investment. Do you think this is one of the great handicaps? What other factors do you consider decisive?
R: Honestly, with the level of financial commitment that have been announced in the recovery plans, which will base a large part of their budget on the transformation of the energy model, together with the appetite for private investment, I think we have enough.
The important thing is that these funds have a proper application and are distributed with a balance that fosters innovation, employment and local industry.
Once the financial commitment has been achieved, it seems very important to me establish adequate administrative mechanisms so that the transformation does not get stuck in the dispatches.
P: In the challenge of sustainability, is it more important to arrive quickly or to undertake the ecological transformation at a less ambitious pace?
R: All studies regarding climate change they announce that we arrived late. We are already experiencing consequences of global warming, being the Valencian Community a very vulnerable region in case everything remains the same.
We are on a collision trajectory before a climate catastrophe that requires imminent and decisive action. This does not mean that we should develop renewables no judgment, but we should move much faster than we are doing.
P: Beyond political commitments and project grants, is speeding up bureaucracy decisive?
R: The excessive bureaucracy and slow administrative progress is the main brake in the fight against climate change. We have managed to set ourselves reasonable sustainable development goals accompanied by adequate legislation, but the degree of development is very low due to the excessive time that the processes of legalization of facilities take.
This not being resolved immediately will generate business frustration first and then a citizen for not having been able to find a remedy when we were still on time.

www.informacion.es
Eddie is an Australian news reporter with over 9 years in the industry and has published on Forbes and tech crunch.