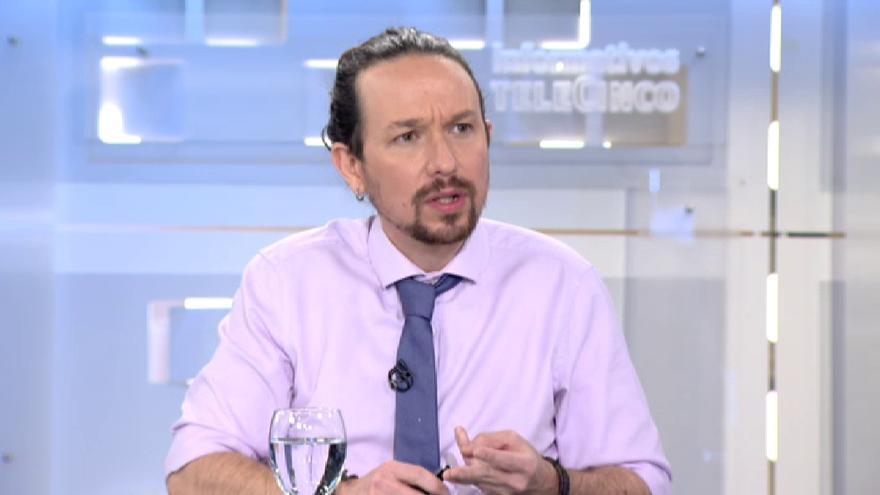 The Second Vice-Presidency of the Government led by Pablo Iglesias has proposed to the PSOE the creation of a Registry of Rental Contracts (RCA) that allows public authorities monitor prices and have a statistical control of the real estate market. This is one of the measures that Unidos Podemos has provided to the Ministry of Transport, Mobility and Urban Agenda for the regulation of rent within the framework of the negotiation of the Housing Law, in which Unidos Podemos proposes to put a cap on prices, with penalties for those who break the limit.
The Rental Registry could be used by the Tax Agency, the Judiciary and other public bodies to carry out its purposes, and could also be used for statistical purposes or to automatically include the data in the income statement. Registration would not be mandatory, but Unidos Podemos suggests that all those who want to take advantage of rental aid or tax incentives have to previously register the contracts. The registration, if this proposal goes ahead, would be done at the request of either of the two parties and would include, in addition to the contract, the year of construction of the property, the square meters, and other data such as whether it has an elevator and heating, whether it is furnished or the state of conservation of the house.
On the other hand, in line with what Unidos Podemos has defended in recent weeks, its proposal is to create a official benchmark index in those areas where it is considered that the market is "stressed" to control that prices are not above this index. The power to decree areas of stressed market would fall to the autonomous communities and would be done with "objective methodologies" and subject to periodic review. In these areas, the price of a new contract could not be higher than the rent recorded in the last lease in force in the last five years. However, the price would be modulated depending on the state of conservation and maintenance of the house, among other factors such as age, height, community areas, access to public transport, but in "no case can it be increased by more than 2.5% the price of the benchmark ". If a landlord charges more than the legal limits, tenants could demand the refund of amounts received in excess and legal interest plus 3%.
Faced with this approach, the Ministry of Transport, Mobility and Urban Agenda defends the introduction of tax credits for owners who reduce rents. However, both its owner, José Luis Ábalos, and the Minister of Labor, Yolanda Díaz, have expressed their conviction that there will be an agreement between the two parties to regulate rent in the Housing Law, and United We can have assured that They see the PSOE open to study their proposal, although the Socialists deny this point.

www.informacion.es
Eddie is an Australian news reporter with over 9 years in the industry and has published on Forbes and tech crunch.