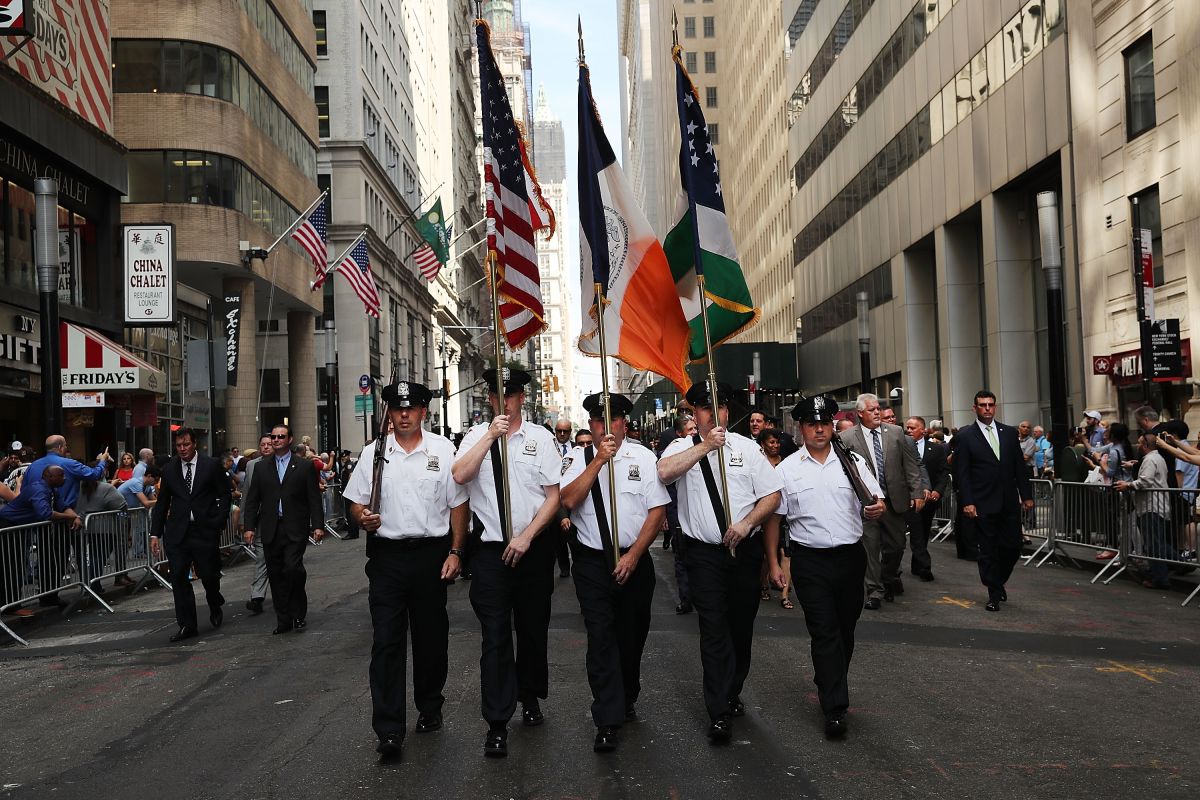 "It was a very shocking moment in my life," summarizes NYPD Sgt. Carlos Nieves of the rescue efforts he participated in immediately after the 9/11 terrorist attacks, leaving his then usual job as a narcotics detective.
Getting to the area was a feat: he had to use a private yacht from Brooklyn along with other policemen, for the closure of bridges and tunnels. "We were looking and you couldn't believe what was happening, the building that was there disappeared and then the smoke took over the entire area ", Nieves recalled in a recent interview with NY1 News.
When the South Tower and building number 7 of the World Trade Center collapsed "There was a sound like thunder and like the world was moving. I didn't even look because I knew what was happening, I didn't look up, I didn't look back and everyone started running, running as fast as possible. "
What he experienced that day has left a mark on him forever: "That September 11 was a beautiful day, a sunny, beautiful and warm day. But here in this area, It was like a war zone, there were fires everywhere a lot of smoke, a lot of ash, a lot of dirt … And there was also a lot of death that was felt in the air ", recalled the Latin sergeant.
Together with his companions scaled a mountain of rubble desperately searching for survivors: "On several occasions, some would shout 'I found someone, I found someone'. And everyone that was there would go to that area and we began to take out, iron, cement, glass and only to find an arm or a leg, but we never find someone alive. "
During the course of days, several times he had to suspend the search for survivors and take refuge in an adjacent Burger King restaurant or an abandoned bus. For six months, Sergeant Nieves worked 16-hour shifts amid the devastation.
Some 343 firefighters, 37 police officers from the Port Authority of New York and New Jersey (PANYNJ) and 23 NYPD officers died the first few days, three of them were friends: "When I was a new cop, one of them was my sergeant and we got along very well and he was a person full of energy ".
Almost 3,000 people died in the attacks of September 11, 2001 in New York, Washington and Pennsylvania, in the worst terrorist attack in American history. Only 60% of the fatalities of that day have been identified. And many more have died or reported illnesses in later years as a result of the events.
In particular, more than 250 NYPD soldiers have died from illnesses related to their rescue efforts. in Ground Zero or they are in poor health: "And it is sad because they last two or three years suffering with these cancers that are very rare ".
Although considered healthy, since then Nieves has had breathing problems. The experiences are not pleasant memories, he says, but he will never forget the sacrifice of the men and women firefighters, policemen and volunteers who ran to help that tragic day.
"Here in this area, it was like a war zone, there were fires everywhere. And there was also a lot of death that was felt in the air": he recalls @NYPDNieves of the #NYPD when referring to the 9/11 attacks. #911Anniversaryhttps://t.co/O5fTyvI3Se

– NY1 News (@ NY1noticias) September 7, 2021



eldiariony.com
Eddie is an Australian news reporter with over 9 years in the industry and has published on Forbes and tech crunch.