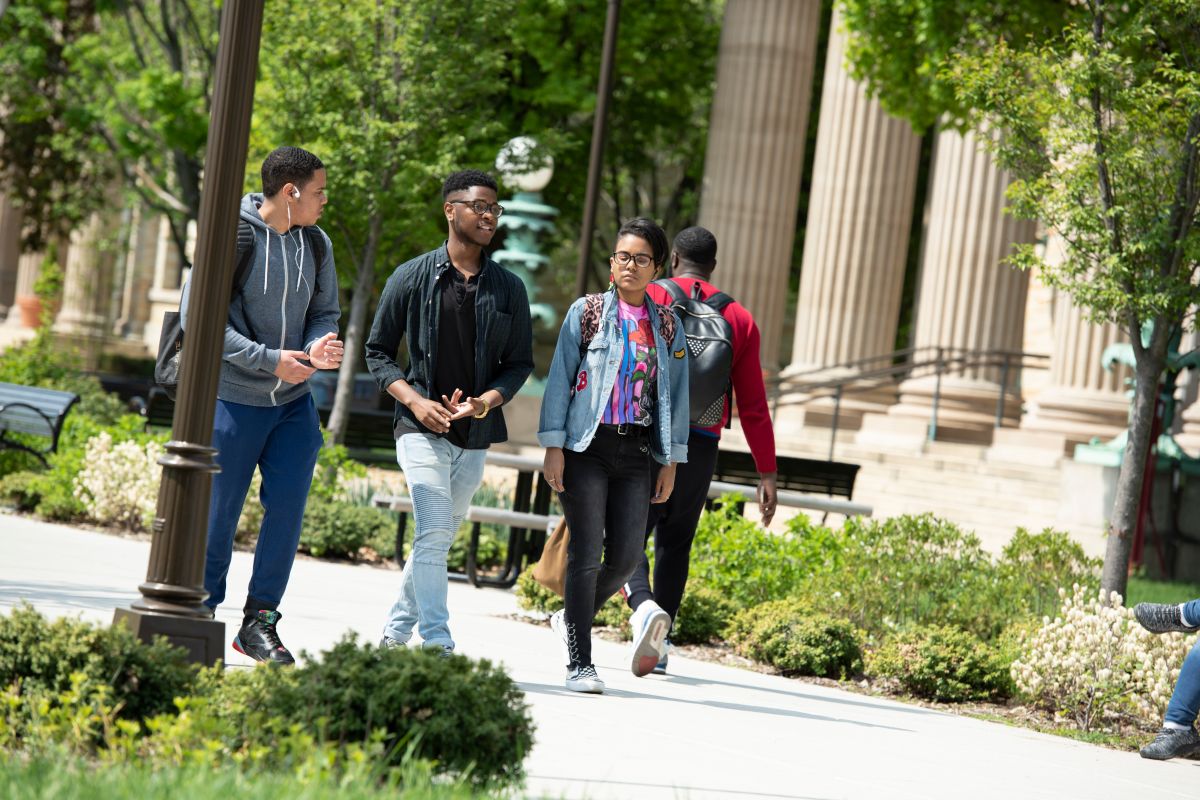 As violence runs rampant in New York, St. Francis College in Brooklyn opens its classrooms to unconventional students: former inmates and those who renounce arms.
Criminal Justice Professor Emily Horowitz started in 2014 the "Post-Prison Program" (PPP), which thanks to a new partnership is expanding to anyone who is willing to hand over a gun, under the name "Guns for Grants".
"We work with anyone who has contact with the criminal justice system, from an arrest to a short prison term or 25 years in an upstate jail," explains Horowitz.
Larry Williams is one of them. "I'm a philosophy student majoring in entrepreneurship," he told Pix11. Before "I served a 20-year prison sentence for drugs and weapons."
Professor Horowitz said the school was initially hesitant to implement the initiative. "They said, well, we just want them to take nonviolent drug offenders, and I didn't agree with that, and I was able to sneak in a first cohort, none of whom were nonviolent drug offenders," he recalls. "They all graduated and made a great impression on the faculty, administrators, and students."
The program provides financial aid and scholarships to cover the full cost of tuition and is an opportunity to earn a college degree along with all other students. Additionally, while enrolled at St. Francis, students will have access to counseling and mentoring.
"We try to help those who might not otherwise be fit for college"

Profesora Emily Horowitz, St. Francis College
Rashid Littlejohn runs "Guns for Grants," explaining that "the goal of the Brooklyn DA's office is to make sure we have a safe transfer of the firearm, but then we follow up with people."
If the Brooklyn resident has a high school diploma or GED and surrenders a gun, St. Francies will give them the opportunity to attend college at no cost.
Littlejohn y Jelani Wray llevaron la idea a St. Francis. Wray ejecuta "Jobs for Guns". "Sometimes a lot of kids…say the reason they have a gun is because they need to go out, steal, make money." Therefore, he summarizes "This program saves lives."
Horowitz recalls that St. Francis is "an affordable private Catholic institution and was guided by a Franciscan mission in which we try to help those who would otherwise not be fit for college."
Following the rise in armed violence in 2020 and 2021, particularly among young gang members and/or victims, 2022 has started with the same trend, representing a big challenge for the new mayor Eric Adams, former NYPD officer. In particular, Brooklyn was the borough with the most shootings in the entire city last year.
.

eldiariony.com
Eddie is an Australian news reporter with over 9 years in the industry and has published on Forbes and tech crunch.