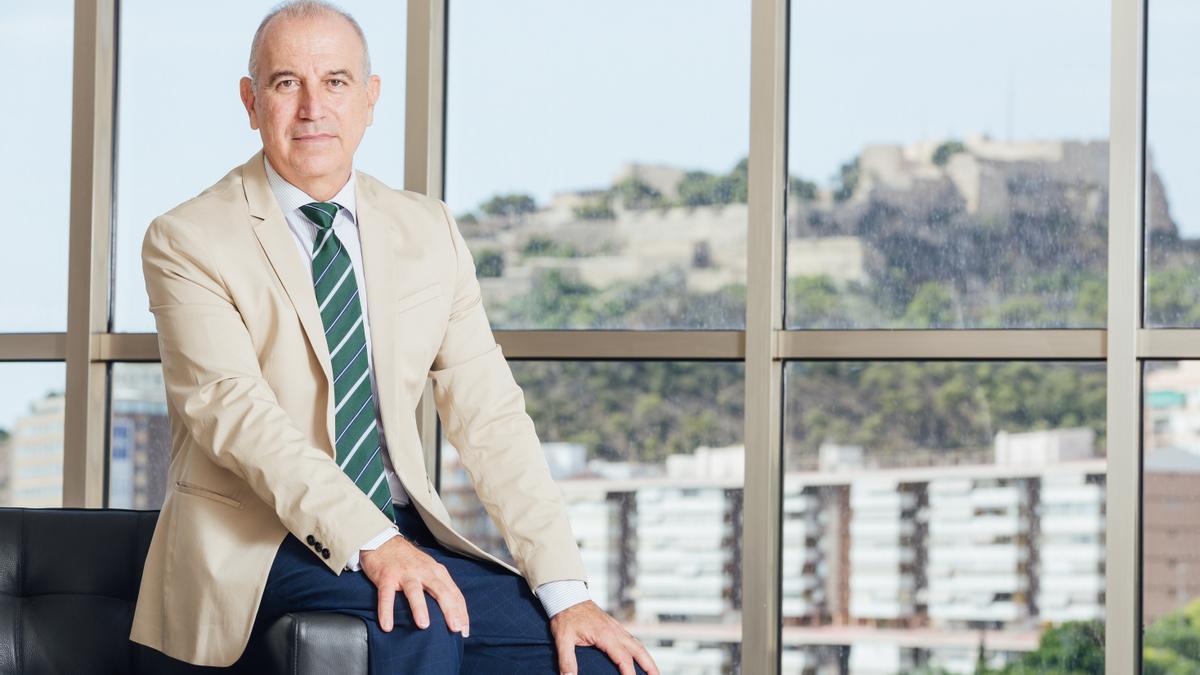 Since July he has been the president of COMA, after the appointment of Dra. Mª Isabel Moya as 1st vice president of the General Council of Medical Associations (CGCOM), is it a continuation replacement?
Of course. In these more than three years, Dr. Moya and I have worked 'side by side' counting on a compact and strong Board of Directors, which has allowed us keep meeting most of the goals that we set for ourselves in 2018 For the benefit, always, of our members and of society. We continue on the same line. From here to thank the effort of Dr. Moya, who is still linked to School. This Board of Directors is proud of her appointment as 1st Vice President of the CGCOM and a sign that the results of the College are being recognized.
What goals were set?
Transform the College into a dynamic, participatory, modern institution, without conflict of interest, useful for doctors to feel represented, helping them in their professional performance, which disseminates knowledge and promotes quality, accredited continuous training, aimed at our members and who wants to be a reference for society in health issues.
This transformation also included the Congress Palace, property of the College, so we have professionalized its management. In addition, we have made a great investment effort in all its facilities and now we can say that we are at the forefront of technology, which It will allow us to be more competitive when it comes to capturing conferences, meetings, congresses and events of diverse nature, which will help to reactivate the local and provincial economy, and being a congress center of reference in the medicine and health sector.
Evidently, there is work to be done because the objective of this Board was ambitious. Now we are immersed in the modernization of the internal structure of the College to streamline the processes and accessibility of the collegiate.
The reduction of the collegiate fee was also another of the commitments.
Effectively. Thanks to the efficiency in the management of recent years, in addition to the investments made to improve the benefits of our members and taking into account the complex situation experienced by the pandemic, In 2021 we have been able to carry out a reduction of the collegiate fee that supposes an economic cost around 90,000 euros. We want this decrease to be progressive, as long as the health, social and economic crisis that we are suffering allows us to do so.
What actions are they carrying out aimed at society?
Prevention and proven information is essential to improve society's health education and to face up to denial movements and pro-pseudosciences, that put public health at serious risk. At the College we have launched two actions with the open participation of our members. One of them is the COMA Scientific Council, where scientific societies collaborate and its objective is train and disseminate with scientific rigor on health issues to the population, as well as improving the training offer aimed at colleagues.
The second action is the Observatory to combat Intrusion and Pseudotherapies formed by six medical professionals from different specialties to tackle health misinformation, to therapies without scientific validity and to ensure the quality of care and benefits.
How are doctors after more than a year and a half of the pandemic?
Tired, with work stress … A study by the General Council of Medical Associations of Spain (CGCOM) shows that 20% of doctors have considered early retirement; 34% have thought about leaving the profession, and 32% have trouble sleeping. You also have to take care of the professional.
The Administration must attend to you, listen to you and pay attention to your training and experience, something that from School we have missed during this pandemic. Your voice has not been taken into account despite the fact that we have repeatedly made ourselves available to face, with all the agents involved, an unknown virus that we understand was difficult to manage. And we continue to perceive the same neglect on the part of politicians, enacting laws and deciding reforms without counting on those who will really have to take it into clinical practice.
Fortunately, we have great professionals. In the first wave, our doctors were able to respond to the demand for care despite encountering orders and guidelines that changed in less than 24 hours. Everyone was under great pressure and they risked their lives to save their patients. That is why we did not understand that the Ministry of Health discriminated against colleagues in private practice in the administration of vaccines, which forced us to go to Justice. We cannot consent to these distinctions between physicians.
And how is the health?
The National Health System is stressed. Good intentions are insufficient if they stay on paper and are not accompanied by finalist budgets and programs. It was said that we would emerge stronger from this crisis, that we would learn from mistakes and that the health system would be strengthened. With the de-escalation, in June 2020, the College drew up a document that it sent to the Ministry of Health for work on reconstruction and with all the sectors involved, which included nine major actions. In addition, the Forum of Primary Care Physicians of the Valencian Community -where this collegiate institution participates- drew up another reconstruction plan.
Today we suffer from high job insecurity, the ravages of COVID-19 are being noticed with a higher prevalence of cases of anxiety and burnout among our professionals, and endemic problems in Primary Care remain unsolved. It is It is necessary to professionalize health management.

www.informacion.es
Eddie is an Australian news reporter with over 9 years in the industry and has published on Forbes and tech crunch.