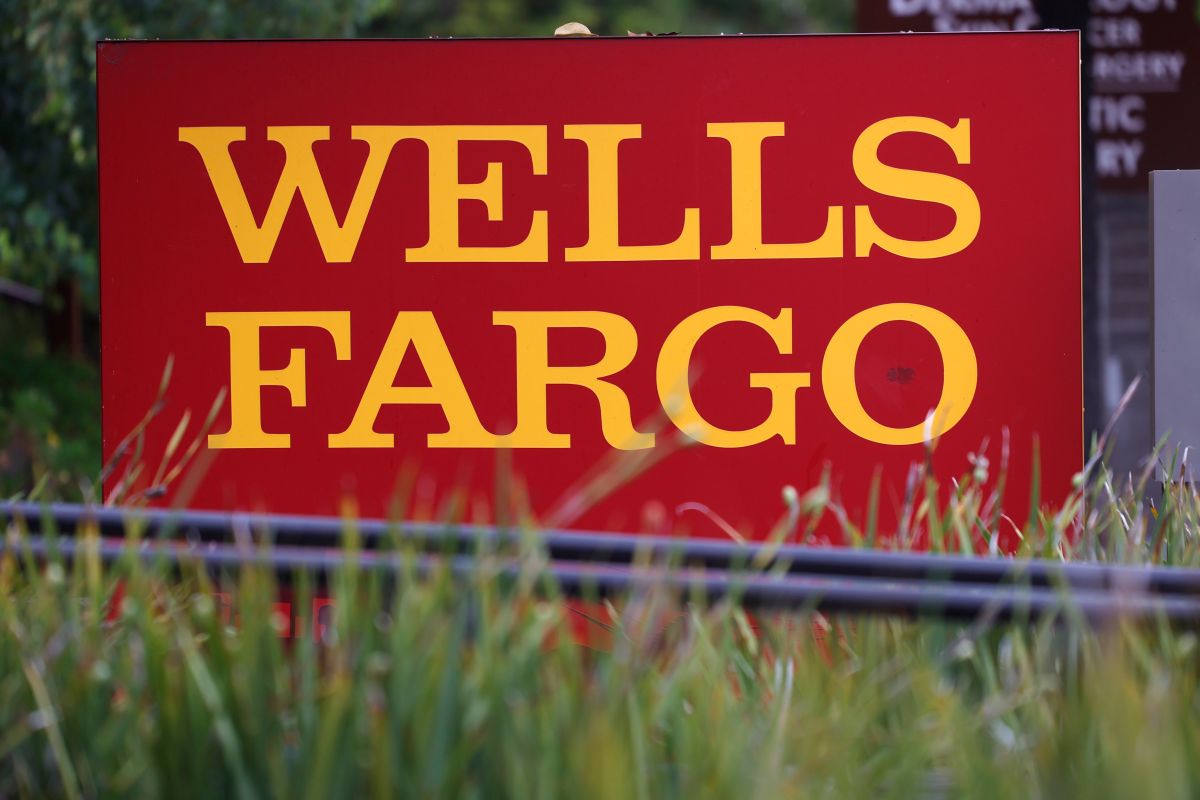 Foto:
Justin Sullivan / Getty Images
Wells Fargo owes $ 37 million in fines, after lying to 771 small and medium-sized businesses about exchange rates and keeping track of the surpluses they were willing to accept, while their own workers earned up to $ 1 million in bonuses, the Daily Mail reported.
The federal lawsuit and settlement were filed Monday in the Southern District of New York. It transpired that the bank has already paid $ 35 million in restitution to its clientsaccording to the agreement, the latest in a series of scandals that have left the bank's reputation in tatters.
According to the Federal Reserve, Wells Fargo is America's third-largest lender by assets behind Bank of America and JPMorgan Chase, which speaks to its importance in the country.
According to the information, the bank did not reveal what fees it charged to the companies that traded in foreign currency between 2010 and 2017.
"The bank benefited from conducting (foreign exchange) transactions with its customers by increasing the prices of the currency it sold and reducing the prices of the currency it bought from customers for their incoming and outgoing electronic transfers," the Department wrote. of Justice in his complaint.
Customers made exchanges via the online platforms FX Online and CEO Wires. "On each platform, the customer can log in, make a request to exchange US dollars for another currency, and arrange to send that currency by wire transfer to a recipient abroad," prosecutors said.
"Wells Fargo would quote an exchange rate for the amount and type of currency that the customer could accept or reject," authorities say.
As clients were left in the dark about the additional fees or the underlying market rate, the 771 companies affected could not choose whether or not to continue with the transactions, prosecutors say.
The surprising thing was that bank workers kept a tally of which customers accepted which exchange rates.
One employee commented that those customers who are in wire-only mode would probably not notice the slight change in price and that "It could have a very quick positive impact on revenue without much risk".
This situation allowed some workers to obtain up to $ 1 million in company bonds.
"As a result of inappropriate incentives and lack of oversight, a culture developed in which Wells Fargo FX sales specialists were comfortable repeatedly defrauding the bank's customers," the Justice Department said.
Foreign exchange sales specialists openly discussed and even celebrated transactions that resulted in higher exchange margins than agreed with clients and transactions that generated large foreign exchange income.
The department prosecuted the bank under the Financial Institutions Reform, Recovery and Enforcement of 1989 (FIRREA).
As expected, the bank's shares fell after the news and ended up trading at $ 47.61 per share.
You may also like:
Wells Fargo Bank to pay $ 575 million in fraud and deceptive practices lawsuits
Wells Fargo to pay $ 110 million to create accounts without customer authorization
Wells Fargo Finances Largest Loan Fund for Latino Entrepreneurs

eldiariony.com
Eddie is an Australian news reporter with over 9 years in the industry and has published on Forbes and tech crunch.