Jill Joyce
´The Conversation*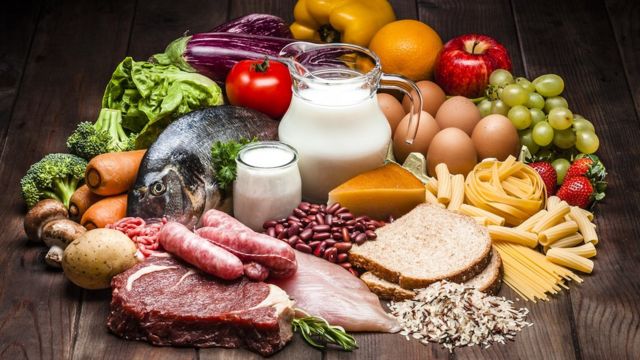 Maybe you are one of those who tries to eat healthy and pay attention to fiber, fat and vitamins in your diet. But what about antinutrients?
As a nutrition researcher, I assure you that anti-nutrients are not the evil enemy of all the nutritious foods you eat.
As long as you eat a balanced and varied diet, antinutrients shouldn't be a concern.
In fact, scientists are realizing that they actually have many health benefits.
What are antinutrients?
Antinutrients are substances that are found naturally in plant and animal foods.
The name comes from how they work in our body once we eat them: they block or interfere with the way our bodies absorb other nutrients.
Therefore, antinutrients can decrease the amount of nutrients that we actually get from food.
They generally interfere with the absorption of calcium, iron, potassium, magnesium and zinc.
Plants developed these compounds as a defense mechanism against insects, parasites, bacteria, and fungi.
For example, some antinutrients can make a food taste bitter; the animals will not want to eat it, and thus they will leave the seeds that will become future seedlings.
In other cases, some antinutrients block the digestion of the seeds that are ingested.
The seeds disperse when they emerge in the animal's fecal matter and can produce new plants.
Both of these survival tactics help plant species grow and spread.
When it comes to the foods that humans eat, antinutrients are most commonly found naturally in whole grains and legumes.
Should we limit them in our diet?
Although its name sounds scary, studies show that antinutrients are not a cause for concern, unless they are consumed in extremely high amounts.
In general, they have numerous health benefits.
Antinutrients are currently experiencing a makeover very similar to dietary fiber.
At one point, scientists thought that dietary fiber was bad for people.
Since fiber could bind with nutrients and move them out of the digestive tract in stool, it seemed like something to be avoided.
To address this issue, grain processing in the late 19th century removed fiber from foods.
But now scientists know that dietary fiber is incredibly important and they encourage its consumption.
Eating plenty of fiber reduces the risks of obesity, high blood pressure, heart disease, stroke, diabetes, and some gastrointestinal diseases.
The benefits
In the same way, instead of avoiding them, many antinutrients are now considered Functional Foods that promote health due to their many benefits.
Here are some of the most commonly consumed antinutrients and their benefits:
The saponinsCommon in legumes, they can boost the immune system, reduce the risk of cancer, lower cholesterol, lower the blood sugar response to food, produce fewer cavities, reduce the risk of kidney stones, and combat blood clotting that it is seen in heart attacks and strokes.
The lectinas, found in cereals and legumes, are associated with a reduced risk of cardiovascular disease, diabetes, some cancers, and being overweight or obese.
The tanninsCommonly found in processed teas, coffees, meats, and cheeses, they are antioxidants that can inhibit the growth of bacteria, viruses, fungi, and yeast, and can lower cholesterol levels and blood pressure.
The fitats, found in wheat, barley, rice, and corn, are associated with increased immune function and the death of cancer cells, as well as reduced growth and spread of cancer cells. They also have antioxidant properties and can reduce inflammation.
Finally, the glucosinatos, found in vegetables like cauliflower, inhibit the growth of tumor cells.
Antinutrients with negative impact
There are also some that are not so favorable for our body.
The oxalatos they are one of the few antinutrients with the greatest negative impact on the body.
They are found in many common foods, such as legumes, beets, berries, blueberries, oranges, chocolate, tofu, wheat bran, sodas, coffee, tea, beer, dark green vegetables, and sweet potatoes.
The negative impacts of oxalates include binding to calcium in the digestive tract and eliminating it from the body in bowel movements.
Oxalates can also increase the risk of kidney stones in some people.
A healthy diet
Overall, when comparing the benefits with the cons, the pros of antinutrients outweigh the cons.
Healthy foods that contain them, mainly fruits, vegetables, whole grains and legumes, must consume and not be avoided.
Anti-nutrients become a concern only if these foods are consumed in extremely high amounts.
In addition, a large proportion of antinutrients are removed as food is processed or cooked at high temperatures.
The vegetarians and vegans They may be at higher risk for negative effects from antinutrients because their diet is largely based on fruits, vegetables, whole grains, and legumes.
But these plant-based diets are still among the healthiest and are associated with a reduced risk of cardiovascular disease, obesity, diabetes, and numerous types of cancers.
Some measures
Vegetarians and vegans can take steps to help counteract the effects of antinutrients on the absorption of certain nutrients:
Combine foods high in iron and zinc with foods high in vitamin C (examples: vegetable meatballs with tomato sauce, tomato-based chili with beans).
Soak legumes before cooking.
Try not to combine the intake of dairy products with foods high in oxalate.
Buy calcium-fortified dairy products.
Consider taking a multivitamin-mineral supplement with approximately 100% of the RDA of nutrients (by consulting the Nutrition Facts panel and speaking with a doctor first).
* Jill Joyce profesora aPublic Health Nutrition System inthe Oklahoma State University, EE.UU.
This article was reproduced under the Creative Commons license. To consult the original article in The Conversation, he haswith click here.
Now you can receive notifications from BBC Mundo. Download the new version of our app and activate them so you don't miss out on our best content.

www.bbc.com
Eddie is an Australian news reporter with over 9 years in the industry and has published on Forbes and tech crunch.