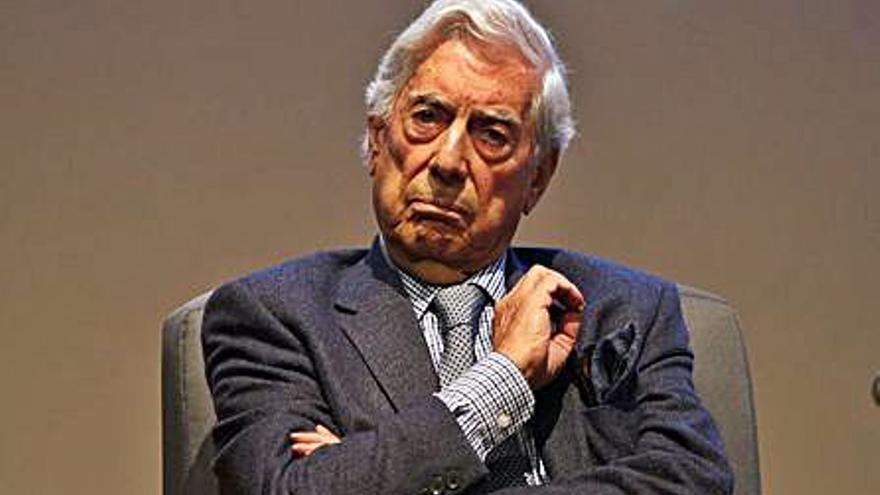 "The very modern Colombian business class has made the country prosper at levels that the rest of Latin America envies."
These are recent words, among many others, from the Nobel Prize winner Mario Vargas Llosa, of whom one would like to know what he has to say now about what is happening in the country that he praises with so much enthusiasm.
Nothing occurs to him, for example, Don Mario on the march, worse than limping, of the process of Clarification of the Truth and Reparation of Colombia, promoted in his day by President Juan Manuel Santos?
Since the peace agreement between the Revolutionary Armed Forces and the Government of Santos (December 2016), which earned him the Nobel Peace Prize, more than 260 former guerrillas have been assassinated.
Murders to which we must add those of 1,160 social activists. The vast majority of these crimes remain unclear and the impunity that surrounds them only encourages new ones at the hands of far-right paramilitaries.
Meanwhile, in the regions of Colombia controlled by the guerrillas, there has been a vacuum that the Colombian State has failed to fill and that is now occupied by drug cartels and criminal gangs.
How can we forget, on the other hand, the phenomenon of "false positives": that is, the extrajudicial killings, which occurred between 2002 and 2008, of more than 6,400 innocent civilians who were presented as rebels killed in combat in order to collect premiums or obtain permits from the Army?
That country of model government and businessmen that the novelist speaks of has also been the scene, for weeks, of street protests against precisely the type of policies that he defends with both vigor and conviction.
Massive protests against a tax reform, finally withdrawn, tending, according to the Government, to alleviate the economic effects of the pandemic, but which was going to negatively affect especially the middle and working classes.
Protests that are often carried out jointly by workers, peasants, indigenous people and students, all united against the increase in poverty, unemployment and inequality, but also against the violence of the forces of order.
The luxurious watchtower of Madrid's Puerta de Hierro where Don Mario is currently installed does not seem the ideal place to judge, as the novelist who has become a propagandist of neoliberalism does periodically, the reality of that continent.
Open sympathizer of the Mont Pelerin society, created in 1948 by Milton Friedman and Friedrich von Hayek, who inspired the economic policies of Pinochet, Reagan and Margaret Thatcher, Vargas Llosa now tries with his articles to give continuous lessons in democracy and liberalism.
Does he do so when, for example, he encourages his compatriots to vote for Keiko Fujimori, a politician who, in the words of the well-known Peruvian journalist and columnist César Hildebrandt (1), represents "a new alliance between conservative civilians and corrupt military personnel"?
A new alliance like the one that Keiko's father, Alberto Fujimori, set up with his advisor Vladimiro Montesinos, sentenced to 25 years in prison for corruption, kidnappings and other serious human rights violations, and of which Hildebrandt writes that " it had no limits or scruples "and became" a gang of state assailants. "
His daughter, Keiko, however, now seems to Vargas Llosa the "lesser evil" because, according to him, he offers at least the guarantee that "the democratic system that we have installed in Peru" will continue.
Something that will not happen, he predicts, if the other candidate wins, the professor and union leader of humble origins Pedro Castillo, who, with his "extreme left" policy, threatens to turn Peru into "a new Venezuela".
Despite not having too many illusions about Castillo, Hildebrandt has launched a challenge to Vargas Llosa in case his favorite finally wins, to which the novelist has invited to a forum on "challenges of freedom" organized by his International Foundation for Freedom.
"I challenge Vargas Llosa – writes Hildebrandt – to come to live in Peru, to come with all his new family. Let him leave Puerta de Hierro and settle in Barranco. Maybe there I can finally write something like repentance. "
(1) Weekly "Hildebrandt in his thirteen".

www.informacion.es
Eddie is an Australian news reporter with over 9 years in the industry and has published on Forbes and tech crunch.