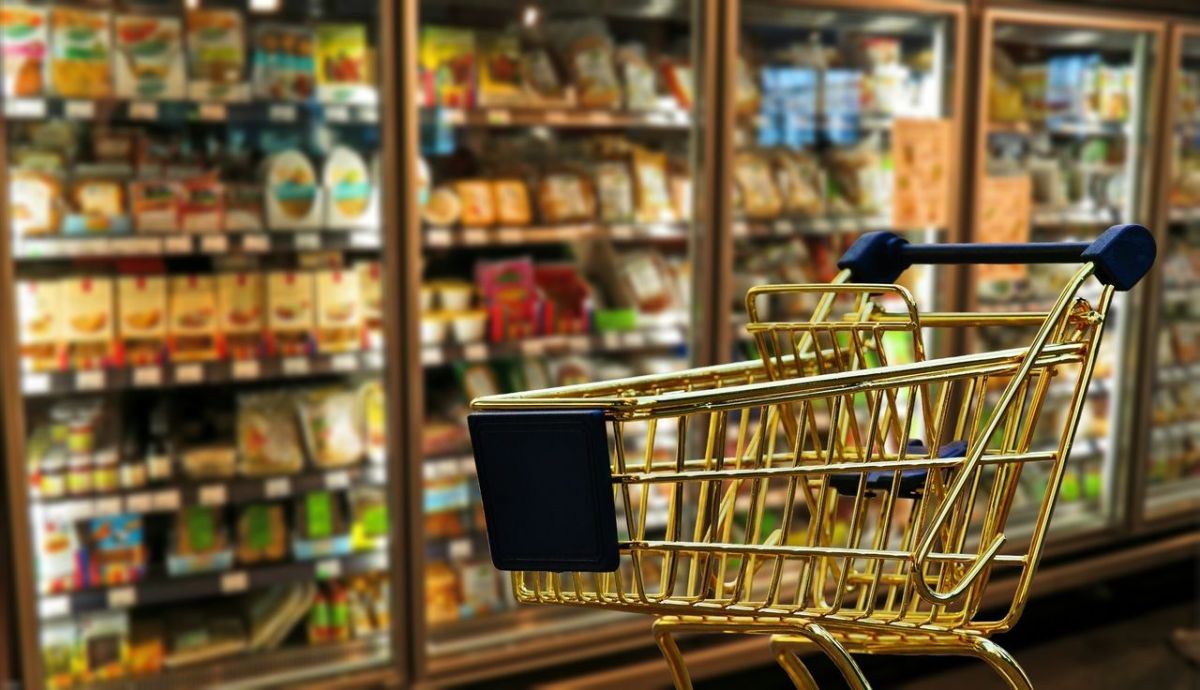 Food is often a concern during power outages. You need to stock up on foods that will not spoil soon, that are tasty and easy to prepare; as well as attend how to preserve foods that need to be kept refrigerated and verify that they are safe to consume.
Better options for the pantry
Low sodium canned beans, vegetables, fruits (packed in fruit juice).
Canned tuna and sardines are good animal protein options, are very nutritious, accessible and easy to store.
Breakfast cereals. Opt for cereals that have a whole grain as the first ingredient. That have at least three grams of fiber and no more than five grams of sugar.
Peanut butter, bags of cooked whole grains, nuts, whole grain crackers, and milk powdered. It can be boxed, consider that once it is opened, it must be refrigerated.
Fruits and vegetables that stay fresh for several days at room temperaturesuch as apples, avocados, citrus fruits, carrots, celery, cucumbers, grapes, green beans, bell peppers, peas, and tomatoes.
These foods are healthy, source of fiber, keep you satisfied and with stable energy levels for your day.
How long can food be kept in the refrigerator when the power goes out?
Keep the refrigerator and freezer doors closed. This is how food can be preserved up to 4 hours in the refrigerator, 24 hours in the freezer if half full The 48 hours in a full freezer, depending on Centers for Disease Control and Prevention (CDC).
How to heat your food during a power outage
For starters, take a look at the food you have, use leftovers and perishable foods first. During winter, you may not feel like a cold meal like a fresh salad or a gazpacho.
Since neither electric stoves nor microwaves will work, among the alternatives to heat your food are the gas stoveIf this is not possible, you can use a multi-fuel emergency stove.
Emergency stoves they are very compact, light, easy to transport and store. You simply have to place the fuel can inside the stove. You can use it multiple times.
If you have outdoor space, you can build a fire or use a propane stove. You have the option of a grill or a cooktop. If you have a higher budget, you may want to consider a solar grill.
Quick options you don't need to cook
Yogurt with granola. If you have yogurt in the refrigerator, you should consume it as soon as possible before it spoils. Add some granola and fruit, it's convenient as a breakfast or snack.
Overnight oatmeal. Mix the rolled oats with water and let it sit overnight on a counter. In the morning you can warm it up or enjoy it cold. Add some ground cinnamon, peanut butter or nuts, raisins, and fruit.
Peanut butter with sliced ​​fruit. Combine bananas and apples with peanut butter and almonds. They are a delicious, nutritious and filling snack.
Hummus. Crush a can of rinsed chickpeas, you can do it with a fork and add lemon or lime juice, salt and pepper, it is perfect to eat with pita bread or fresh vegetables.
Salad with beans. Combine the vegetables you have at home and combine with a little corn or canned beans. Make a simple dressing with olive oil, lemon juice, or vinegar, salt and pepper.
Tacos. Make a mixture of diced tomatoes, beans, corn, avocado, and fresh cilantro. With this delicious combination and a sauce or dressing you can make tacos, burritos or fill a bread.
You can also make a combination with pieces of canned salmon or tuna with diced avocado, chopped tomato, and cucumber.
Chickpeas or beans and tuna. Mix the tuna with chopped onion, lemon juice, olive oil and add salt and pepper. A mix to eat as a salad, in tacos or a bread.
Zucchini noodles. Grate or spiral, add olive oil, cook a little if desired, and sprinkle with hard cheese. Perfect to accompany chicken or fish.
Carrots and chickpeas. Grate the carrots and combine with drained chickpeas, add raisins, walnuts and a little cinnamon. Mix with orange juice, lemon or vinegar and olive oil.
It may interest you:

eldiariony.com
Eddie is an Australian news reporter with over 9 years in the industry and has published on Forbes and tech crunch.