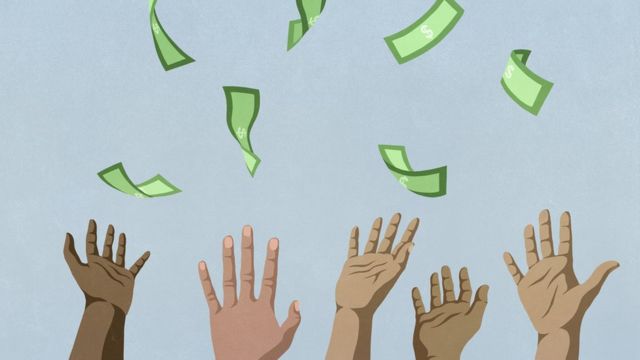 Many will say: "for money". However, no matter how many zeros your payroll has, there are elements that add or subtract to your job satisfaction and that are part of your "emotional salary."
All non-economic remuneration What you get for doing your job are an important part of that concept, which began to be studied about 10 years ago — in Spanish-speaking countries before in Anglo-Saxon ones — although it is only now beginning to be taken into account.
Mexican Marisa Elizundia, a specialist in human resources and people development based in Spain, has been researching this issue for years, with which she hopes to create "a new labor paradigm that redefines the way we think about work."
She is the creator of Emotional Salary Barometer (ESB, for its acronym in English), an online tool based on international scientific research that measures "those purely emotional benefits that individuals get from work ".
For the workforce, the emotional factors that condition work are increasingly decisive, especially in times of pandemic, where the feeling of "living to work" is predominant.
Analyzing your emotional salary can help you assess to what extent your work really satisfies you and what elements you should observe and, if possible, modify to find the balance.
What is the emotional salary?
"The economic salary is the base, but you have to add to that equation everything else, all those elements that help you grow personally and professionally. That is the emotional salary ", Elizundia tells BBC Mundo.
"We invest a third of our lives in work and we cannot think of it only in economic terms. Yes, you work for money, but if you remove the economic part, what do you keep? Why do you work?", Reflects the specialist .
The emotional salary brings together all the elements that "will influence your decisions at work, how you relate and all your behaviors."
"It is not something fixed, it can change over time, and you are a very important agent to actively manage your emotional salary and claim what you lack, but the leaders at the head of the companies also have a brutal importance ", explains Elizundia.
Some companies use it to their advantage to attract talent or gain the loyalty of their employees. And there is nothing more unproductive than an unhappy employee.
But beware! Experts warn: a high emotional salary can never compensate for a low economic salary.
"At the end of the day, if companies want to retain their best talent, they must give them adequate economic compensation. The emotional salary is something that adds to the economic salary."
Others, on the other hand, consider it an expense, "which seen from the accounting point of view, it is, since investment is needed", explains Juan Alfonso Toscano Moctezuma, a doctorate in Administration Sciences from the Autonomous University of Ciudad Juárez ( Mexico), in a 2020 academic report.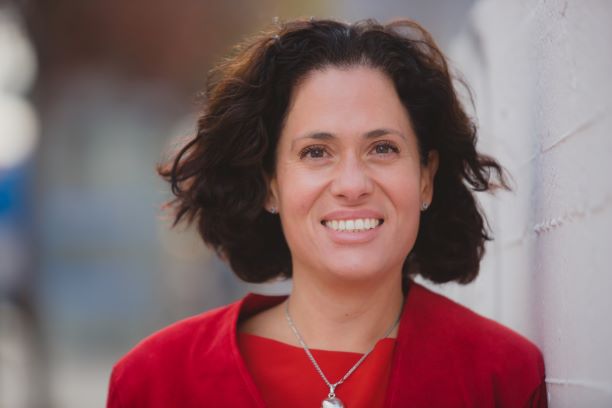 Courtesy: Marisa Elizundia
The emotional salary influences your work decisions, how you relate and all your behaviors at work. "
Some examples of emotional salary, as explained by the IMF Business School, a Spanish business school located in Madrid, are flexible hours, days off, daycare, social benefits, volunteer activities or entertainment spaces in the company.
Things like recognition, training, and training plans are also part of the emotional salary.
The 10 factors
Elizundia found in her research, carried out in more than twenty countries and in all types of jobs, 10 key factors that serve to measure emotional salary, and which she summarized for BBC Mundo in this interview:
1. Autonomy
"It is the freedom that one feels to be able to manage their own projects", says Elizundia.
2. Membership
"The fact of belonging to a group that values ​​and recognizes you."
3. Creativity
"Many people believe that creativity is something unique to artists, but even people with jobs that are considered more 'serious' can put their creative stamp on the work," says Elizundia.
4. Address
"The career projection in the future, the medium and long-term perspective in your career".
5. Enjoy
"It is the part of enjoying, enjoying, having pleasant moments at work."
"We cannot speak of happiness, because it is a much more complex concept that cannot only be related to work, but to enjoyment," says the expert.
6. Mastery
"The satisfaction you feel with a job well done fills you with pride. It is also what makes you become a little better every day with your work," explains Elizundia.
"You already know the things that are going to turn out better or worse. You become excellent at your job."
7. Inspiration
"Those moments that you have thanks to your work that generate a feeling of possibility in you, that inspire you with a new perspective on things that perhaps you had not seen before."
8. Personal growth
"Thanks to your work you face possibilities that help you to use your character strengths that make you be a better person, to get the best of yourself".
9. Professional growth
"They are those moments that help you exercise your skills, your talents to be a better professional."
10. Sense of purpose
"That you have the feeling that your work contributes to your own purposes and those of the organization, that it has a meaning for you," says Elizundia.
What is your emotional salary?
To answer this question, Elizundia proposes two exercises.
The first is to identify what are the factors of emotional labor that are more important to you, and if they coincide with those of your company.
"We have done studies in organizations that highlight two or three factors, which are the emotional signature of the company and that in a certain way unites the people who work there, the aspects to be celebrated in the company that have a lot to do with corporate culture ".
"Also think about what aspects are most important to you. Also, they can change over time throughout your professional career."
The second exercise consists of, once you have identified the emotional salary factors that are most relevant to you, describe how your company puts them into practice, how come true".
It is, according to Elizundia, a measure that will allow you to take control over your emotional salary.
Finding those answers will help you pursue greater job satisfaction and become clearer about why you work.
Remember that you can receive notifications from BBC News Mundo. Download our app and activate them so you don't miss our best content.

www.bbc.com
Eddie is an Australian news reporter with over 9 years in the industry and has published on Forbes and tech crunch.