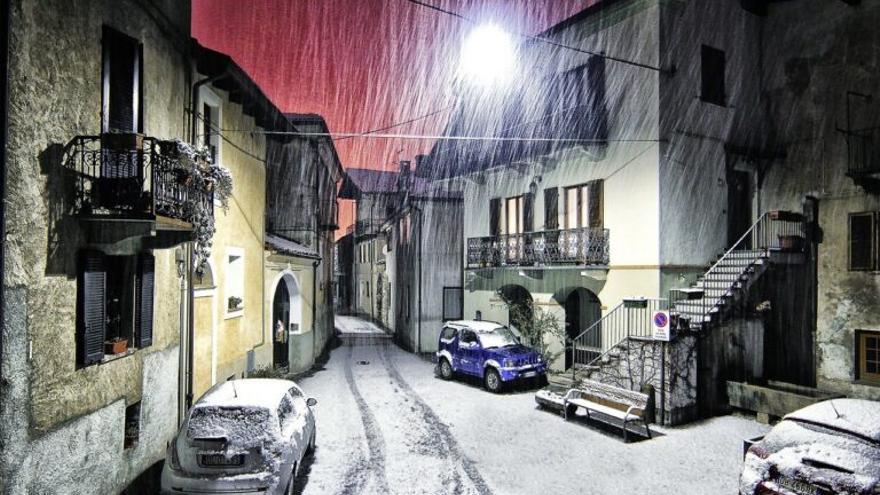 Christmas, just over, did not give us the desired and idyllic white stamp. But 'thanks' (depending on how you look at it) to the squall Filomena, we started the year with a blanket of snow on our streets and parks. It's cold. Much. AND dropping temperatures can pose a significant health risk.
We are very used to the consequences that the heat has every summer, with the typical heat stroke. They are very striking because high temperatures have an immediate effect on people.
But the cold also has serious effects, although not as immediate as with the heat. The most important of them is hypothermia.
It is considered that a person is hypothermic when the body temperature drops below 35 degrees. And it occurs because the body loses heat at a faster rate than the body's own ability to generate it.
The symptoms that can warn about this drop in body temperature they are quite unspecific. There may be tremors, confusion, lack of dexterity in movements, and even difficulty reasoning.
And is that hypothermia causes the heart, nervous system and other organs to malfunction, which can lead to severe heart and respiratory failure, and even death.
The main cause of hypothermia is cold. Specifically, exposing oneself to low temperatures without wearing the appropriate clothing, not eating enough food and drinks during cold days, as well as making very intense physical efforts.
Yesterday we saw images of a well-known footballer with a naked torso under the snow. Although exaggerated, it is a good example to remember that our clothing during these cold days must be adapted to low temperatures.
The best? Loose and light clothing, arranged in several layers to facilitate blood circulation. And since the body loses heat, especially from the head, hands and feet, it will be good to assume that on these dates the wool hats, gloves and socks they become mandatory garments.
Regarding the footwear, the warmest we have, waterproof and non-slip.
Snow is always a great attraction for young and old, especially in those places where this meteorological phenomenon is unusual. But you have to be careful with going out to the street these days. They should be brief and during the central hours of the day. With sun better, although this is not always possible.
Going out at dawn or at dusk without having to do so is not a good idea these days.
If we decide to have a good time playing with the snow and we get wet, we have to go home to change our clothes, because the humidity cools the body quickly and body heat is lost twenty-five times faster if we are wet.
There will be many who prefer to observe the flakes from the window of the house. For these it will be good to remember that the ideal temperature in the home is 21 degrees. More heat does not provide any health benefits.
What if, you have to keep ventilating the house even if it's very cold outside. And more this year due to the pandemic. But don't worry, 10 minutes will be enough.
Approaching the stove can alleviate the feeling of cold. The most suitable food for the cold is the one with the highest energy value, such as legumes or nuts. And even if we don't feel like it, you have to drink water since the cold also causes a greater loss of fluids.
But only water or hot drinks such as herbal teas or broths! Neither alcohol nor caffeinated beverages favor heat. What's more, they can produce faster losses.
If despite all these recommendations we find ourselves in the event of a possible case of hypothermia, what should we do? First, contact 112 to inform and follow their instructions.
While the medical aid arrives we will look for a warm place to which to transfer the patient and give him heat, avoiding sudden movements. First we will heat the trunk area, without rubbing.
Regaining heat in the extremities is not a good idea since we could cause cold blood to reach the heart and thereby cause heart failure.
If the patient's clothing is wet or too tight, we will change them whenever possible.
We could also provide you some warm drink, never coffee, tea, or of course, alcohol.

www.informacion.es
Eddie is an Australian news reporter with over 9 years in the industry and has published on Forbes and tech crunch.