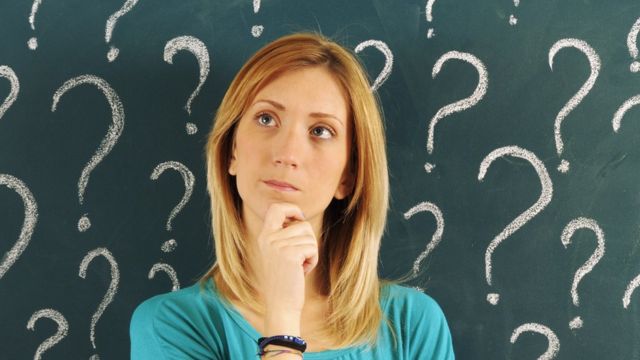 How do you solve the following dilemma? In certain trades, an employee needs a license to be able to perform a job, but the condition for obtaining the license is that he or she has done a job in that field first.
This is the style of questions that defy logic and that to answer them is not enough to face them with a merely critical thought.
That's where lateral thinking comes in, a concept originated by the Maltese physician, inventor, philosopher and author. Edward de Bono, who died on June 9.
De Bono wrote more than 60 books and gave seminars in which he presented his heterodox ideas with the intention, he said, of freeing us from the tyranny of logic through creative thinking.
Many of his ideas have been embraced by people as diverse as artists, educators, politicians, and businessmen.
Many groups and companies promote the concept of lateral thinking among its members and employees.
At some point in our professional or academic lives, someone has asked us to think outside the bubble, to step out of the box, break the mold or the limitations established by our conventional way.
The bed, the bus and the bathroom
There are different ways of thinking. Traditionally, when you want to solve a problem, you start at point A, go to point B, then to C, etc., as if following a recipe. That is linear or critical thinking.
To solve something in a linear way, you probably sit in front of a desk, think about the options you have, take notes and make a list of the pros and cons.
It is a process of evaluating, finding errors and editing ideas. You focus directly on the problem.
"When you allow yourself not to follow that linear process … is when you start to think laterally," Cristina Koppel, neurologist and specialist in education at Imperial College, London, told BBC Mundo.
"The brain goes into a creative mode and the beautiful thing is that this creativity seems to come out of the ether … it's a way of thinking that allows you to put the puzzle together differently with unexpected results.
Koppel notes that inspiration usually to get in the most unexpected and random moments. The moments that foster that inspiration are called in English the three "B's" –bed, bus, bath– which means bed, bus, bathroom.
"People are known to have very good ideas in the shower and that is because they are not thinking specifically about something," he explains.
He adds that the same thing happens when they drive a car, go on a bus or are in that semi-conscious state about to fall asleep or wake up, at which time alpha waves are activated in the brain that open the door to creativity and inspiration.
Cristina Koppel explains that by analyzing magnetic resonance images of the brain, what they called a red neuronal difusa It kicks in when the brain stops doing specific things and starts to wander.
That's when you enter the non-linear mode of thinking.
What is lateral thinking for?
You might think that the artistic realm would benefit the most from the inspiration that lateral thinking promotes, but it is more than an exercise in creativity, according to David Shrier.
Shrier is CEO and co-founder of Esme Learning, a company that offers courses online for executives, universities and corporations with innovative methods and artificial intelligence.
"It is not correct to believe that lateral thinking is a skill that can only be found in the field of creativity – such as marketing, fashion, design or the media and publications," Shrier told BBC Mundo via email. electronic.
"Countless business ideas emerged from lateral thinking, since the invention of post-it (the sticky notes) until the resolution of industrial pollution, "he wrote.
"People in all industries will need to become versed in lateral thinking, as artificial intelligence and other types of computer systems take over the most routine, repetitive and analytical tasks."
Shrier affirms that the originality generated by lateral thinking is essential in any situation, team or company where innovation is necessary to stay ahead of the competition or overcome obstacles.
He argues that companies seeking to recover in the post-coronavirus pandemic will have to value such employees. "Lateral thinkers are great for getting companies out of trouble."
Many other sectors in which you would not think that lateral thinkers were necessary are the ones that can benefit the most, says the executive. These include finance, law, human resources, and IT.
In the latter, Dr. Cristina Koppel highlights technology leaders Steve Jobs, co-founder of Apple, and Bill Gates, co-founder of Microsoft, Renowned for taking long walks to clear the mind and generate ideas.
"Steve Jobs was very creative, but he said, 'I can't take credit for the ideas I have because they just come to me,'" Koppel said. "There was no work involved in generating his ideas."
Education is also an important space to promote new ideas. "Children are the best creators, because they do not know how the world works yet and they are not bound by the same ties that restrict us," said the neurologist.
The problem is that schools want children to sit down, shut up, and focus, which is precisely the opposite of what creativity demands.
Can I learn to think laterally?
According to David Shrier, lateral thinking is a discipline that can be trained and improved with practice.
"Even if solving a problem goes conventional ways, lateral thinking can be used to give you a fresher outlook, which acts as a palate cleanserIt clears your vision, so to speak, to allow you to see the answer, "he said.
They are skills that can be learned, and one of the techniques is known as cognitive reinterpretation, which Shrier explains with the example of a friend of his who lost his house keys and could not find them anywhere.
He knew his 3-year-olds had been playing with them, so it occurred to him that he needed another perspective, and he crouched down to eye level with a 3-year-old and that revealed a whole new series of surfaces, where he found the keys.
"By getting rid of his assumptions and looking at the world through a different lens, he was able to solve the problem," Shrier said, adding that the same can happen in business.
"You can discover new insights for your organization, including new opportunities."
On the other hand, Cristina Koppel recommends identify times when the brain stops thinking linearly.
"The beauty of how the brain works is that it will solve the problem as long as you are not focused on it. The mind is still active."
You can prepare your mind with a topic, with a problem you want to solve, but then do something to stop thinking about it, he says.
He says that Salvador Dalí (the Spanish surrealist painter) used to lie down in an armchair holding heavy keys. When he entered that semi-conscious state before falling asleep, the keys would fall from his hand and make a roar that woke him up.
He knew he had activated alpha waves in his brain, a state that allowed him the most creativity.
Complementary thoughts
People who are good at lateral thinking and are creative are usually the ones who daydreams and has a scattered mind, which are characteristics that would typically be discouraged in many contexts.
The point is that we cannot just stay in the realm of creating ideas. Anyone can be creative, but does it work? Does it have a purpose?
What is needed is to take the next step: how to opt for ideas that are practical and useful.
There is a paradox there, says Cristina Koppel.
"There are people who have real life experience and can hit the spot immediately, but also people who have the ability to skip all of that and risk coming up with something that sounds completely crazy that can work."
The ideal is to be able to change from one thought to another. This is done with a technique called double diamond, explains the neurologist.
At the beginning, when a brainstorming is generated, you say yes to everything without judging, nothing is rejected. That is an open way of thinking, but then the options are examined and the thinking is closed.
"First the diamond was opened to let all the ideas flow, and then it was closed to filter those that are pragmatic and most likely to be successful," concludes Koppel.
Or, as David Shrier writes, "You can apply lateral thinking to generate new ideas and then use critical thinking to measure the effectiveness of those ideas once implemented."
Now you can receive notifications from BBC Mundo. Download the new version of our app and activate them so you don't miss out on our best content.

www.bbc.com
Eddie is an Australian news reporter with over 9 years in the industry and has published on Forbes and tech crunch.