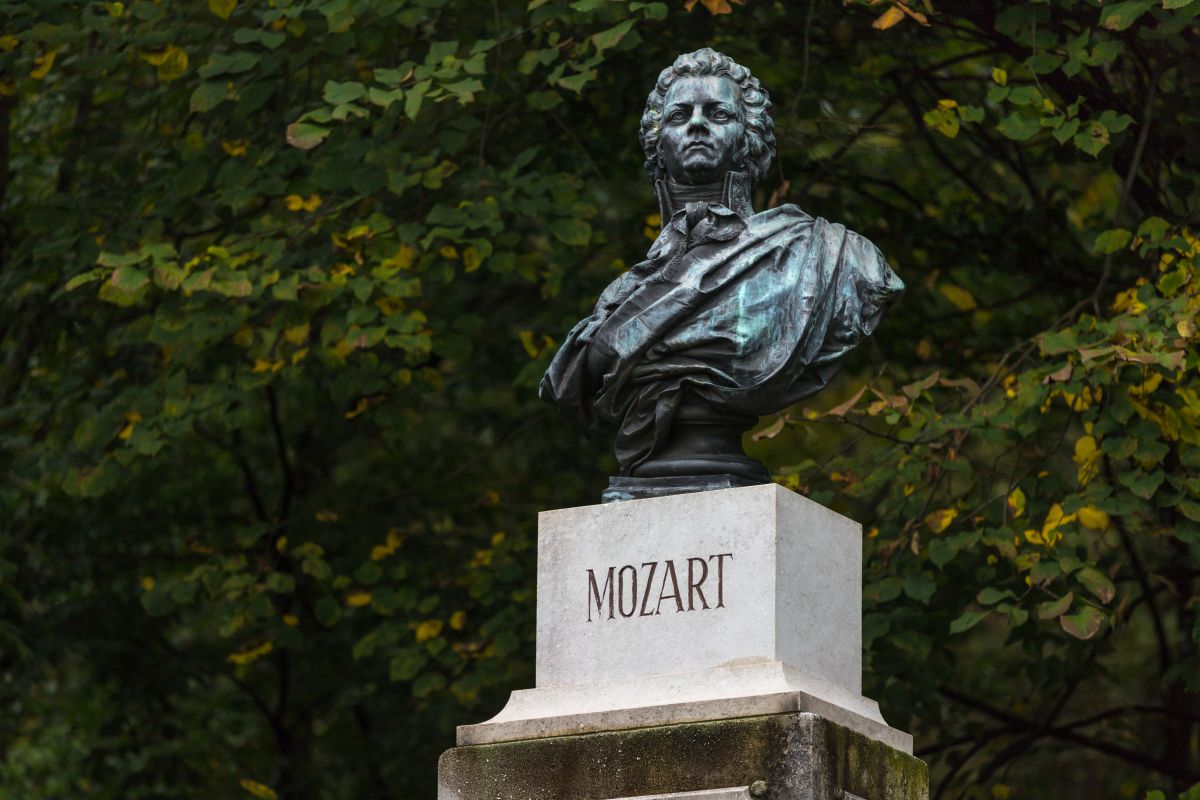 For some time, various neurologists closely study what the community has called the "Mozart effect," What is it how is it that a composition by the famous Austrian musician has a therapeutic effect on people suffering from epilepsy.
Research carried out by researchers from the Geisel School of Medicine in Dartmouth, focused on studying very closely 16 patients with this disease who were hospitalized to see closely the effects that Mozart's melody produced on them and thus seek some type of treatment for these patients that is not so invasive.
Brain sensors were placed on each patient to monitor the appearance of so-called IEDs, which are short-term brain events suffered by epileptics every time they have a seizure but are usually harmful.
Based on the research of another group of scientists than in 1993, which showed that in children it produces benefits in the development of reasoning and temporal space, now it was also discovered that Some people with epilepsy who had listened for 10 minutes to Mozart's so-called Sonata for Two Piano in D major, also known as K448, showed less brain electrical activity leading to seizures.
This new study showed that listening to the sonata for at least 30 seconds may be associated with less frequent spikes in certain electrical activity in the brain of people whose epilepsy does not respond to medication, that is, it helps reduce the frequency of attacks. When they compared the response with the structure of the work, they found that the effects increased during transitions between longer musical phrases, those that lasted 10 seconds or more.
In the 16 patients analyzed, spikes fell by two-thirds throughout the brain, but they fell more on the left and right frontal cortices of the brain, where emotional responses are regulated.
The conclusion of these researchers is that listening to the Mozart sonata helps reduce the spikes in neuronal activity that can cause seizures in epileptics.
"Our latest dream is to define an 'antiepileptic' musical genre and use music to improve the lives of people with epilepsy," said Robert Quon of Dartmouth College, co-author of the study published in Scientific Reports.
Other classic pieces do not have the same effect
The researchers wanted to know if some other classical musical works caused the same effect as Mozart's K448, so the study group were exposed to other auditory stimuli, compositions and even their favorite musical genres, without getting the same response.
For instance, listened to 90 seconds of a Wagner play characterized by changing harmonies but "no recognizable melody", which did not produce any kind of changing effect on them.
Although until now it is not known exactly what makes Mozart's sonata special, they believe that its therapeutic effect on epileptics is due to the fact that the K448 "is structurally organized in constant melodic blocks, each with its own underlying harmony", which would stimulate to the brain.
Epilepsy is possibly the most widespread brain disorder, with more than 50 million diagnosed worldwide. It affects approximately 1% of the world's population, and of these people, a third suffer from drug-resistant epilepsy, so this study could be a hope for them.
It may interest you:
What to do when a person has a seizure of epilepsy? STEP BY STEP
WAND: How the "brain pacemaker" works that promises to stop Parkinson's tremors and epilepsy
8 myths and realities of epilepsy

eldiariony.com
Eddie is an Australian news reporter with over 9 years in the industry and has published on Forbes and tech crunch.