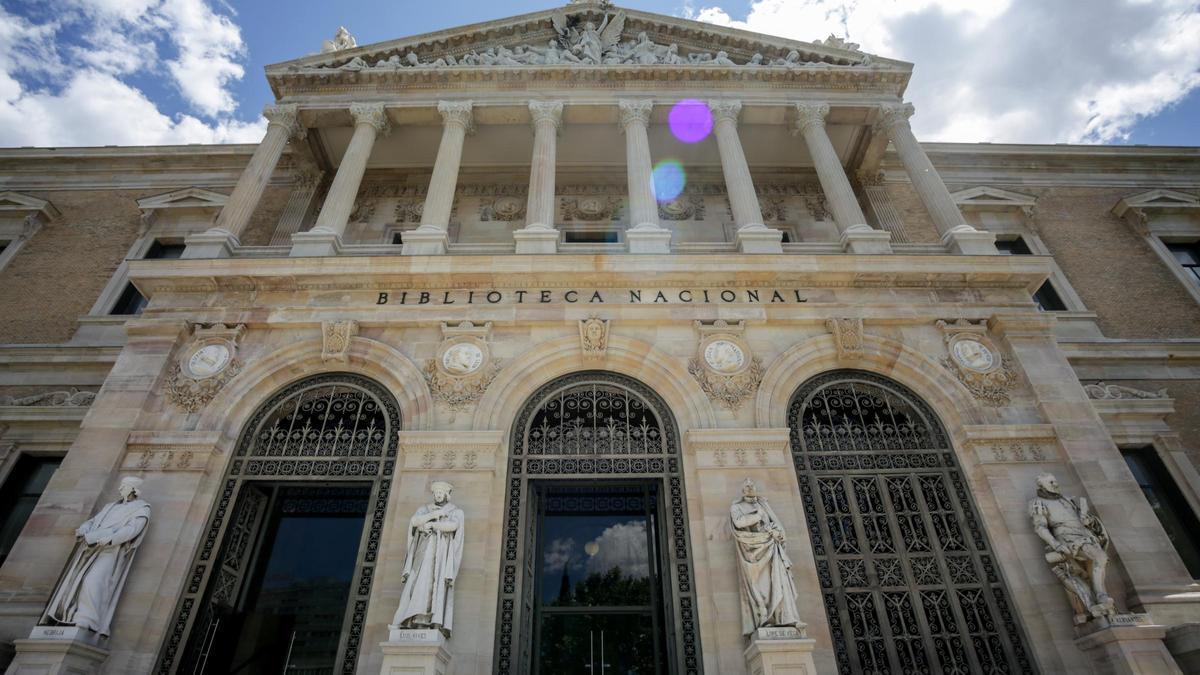 The 'A starry Messenger' (The Messenger of the Stars) is one of the most valuable books in the National Library's catalog. In its pages, Galielo Galieli collects the discoveries he made with his first telecope and supports the theory that the Earth revolves around the Sun and not the other way around.
The book is one of the most important of the Renaissance, dated 1610, in which Galileo communicates to the public the astronomical discoveries made with the first telescope that was built. The Italian discovered that the Moon had mountains, Jupiter was surrounded by four moons, and the Milky Way was made up of separate stars.
Galileo accompanies his theories with hand drawn drawings of mountains on the moon and of star clusters such as the Pleiades, as can be seen in the copy of the book, which is still hanging in the Hispanic Digital Library.
The copy stolen from the National Library, and which was stolen in the eightiesIt is not a unique specimen, although it is of great value. In the last decade Christie's has auctioned two similar copies but from different collections.
One of them was a copy from the Peter and Margarethe Braune collection, auctioned in July 2019 for 347,250 pounds sterling (403,990 euros); and another copy sold in June 2008, inside the Richard Green Library, which was awarded for $ 290,500 (about 244,000 euros).
The origin of the book dates back to 1609, when Galileo learns that an instrument developed by a Dutchman, Hans Lipperhey, makes it possible to see objects far away in detail. After trying, unsuccessfully, to see an example of the instrument when it was brought to Padua and Venice, Galileo builds his own model.
He continued working on it and making improvements until, at the end of August of that year, he was able to use a 9x telescope; which expanded to 30 magnifications in late 1609.
"The importance of such an instrument for a maritime republic like Venice was obvious and Galileo was widely rewarded", pick up the auction token.
Among the discoveries made by Galileo, there are also the finding that the Milky Way was composed of separate stars, and the appearance of new stars. But the fundamental contribution of Galileo's observations is that they challenged much of the theory that the universe revolved around the Earth. Although it is not explicitly stated in the 'Sidereus Nuncius', this book was Galileo's first expression that the Earth revolves around the Sun and not the other way around.
The copy from the National Library was stolen on another occasion, in the 1980s, although it was recovered shortly after. Culture has been at the forefront of the investigation to clarify the whereabouts of the work and the Historical Heritage Brigade of the National Police is working on the case.

www.informacion.es
Eddie is an Australian news reporter with over 9 years in the industry and has published on Forbes and tech crunch.