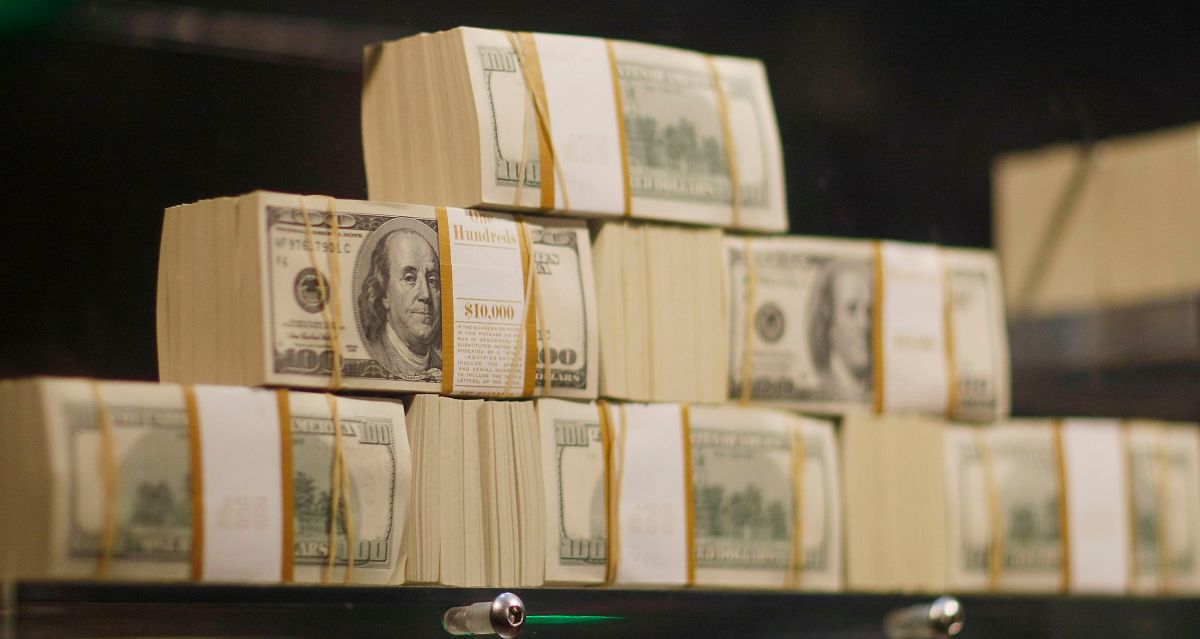 The investigation warns that the IRS is leaking billions of dollars in tax revenue from millionaires.
Foto:
Joe Raedle / Getty Images
More than 20% of the income of the richest Americans is not reported to the Internal Revenue Service (IRS), according to a new investigation of calculates that tax evasion in the United States is much larger than previously thought.
The study authors found that the IRS is overlooking income hidden by the wealthiest people Thanks to the use of sophisticated techniques that include the creation of private companies and tax structures abroad.
According to research, only 1% of all income taxes collected from millionaires' unpaid income would increase US Treasury revenue by $ 175 billion a year.
What is the strategy used by the wealthiest to hide their income?
When you file your income tax return with the IRS, the agency can easily discover if you are lying, for the wealthiest that process is a bit more difficult to verify.
The techniques millionaires use to evade taxes:
Capital losses
Large companies often produce capital losses that can be used to offset capital gains.
They use the strategy of selling underperforming investments at strategic times and using assumed losses to offset capital gains, so millionaires can optimize positive tax effects.
Modification of income
The wealthiest are adept at keeping their income without paying taxes or applying the lowest tax rates.
By forming a company and paying themselves a reasonably lower salary, richer people can take more of their income as dividends.
Another technique is to take a portion of the remuneration as stock options, which are generally taxed only when the options are exercised.
Tax deferral
Millionaires enjoy the same tax-deferred benefits from retirement programs such as IRAs and / or 401 (k) accounts that allow you to save money for your retirement.
Due to the level of wealth that the richest people have, they are in a position to maximize their earnings on an annual basis and take advantage of the limits that are allowed by law.
There are other tax deferral methods such as deferred compensation plans that allow earnings to grow tax free.
Loans
Lending methods can make money, due to the leverage that millionaires have and they are able to borrow money in ways that can make money for them when they see an opportunity.
An example is buying stock options at a fixed rate of interest, and then using those options as collateral to borrow money, which is used to make money from other opportunities. The loan is then repaid with that income or by handing over the shares, thus avoiding capital gains..
Wealth taxes

Another of the techniques that allows the richest avoid paying estate taxes, which can be dealt with by establishing an irrevocable trust where certain assets are no longer owned by the taxpayer.
Trusts provide income while protecting assets from taxes upon death the heirs acquire the assets tax-free.
Think of a house that you bought for $ 200,000 and that twenty years after your death, it will be worth $ 500,000. The $ 300,000 of additional value is not subject to capital gains because the basis is "stepped up" or raised to its current market value for your heirs.
Otherwise, the heirs would have to pay a huge tax bill just to inherit the house, and those with less income could not keep it. Nevertheless, for millionaires the increase in value becomes another tax exemption, although sadly it requires a person to pass away.
Related: Not only is the IRS behind with your tax refund, your child tax credit payments are also affected.
How many resources has the IRS recovered from millionaires?
IRS audits of millionaires indicate that in 2020 the agency managed to recover $ 1.2 billion dollars, a figure found below the $ 4.8 billion raised in 2012.
According to the TRAC Research Center report, it warns that the IRS is leaking billions of dollars in tax revenue due to federal agency budget cuts and a lack of staff that has left the agency unable to effectively audit the more than 637,212 millionaires now living in the United States, the report said.
IRS Commissioner Chuck Rettig said last week in the House of Representatives that audit rates for top-earning taxpayers have fallen in the last ten years because the IRS has lost more than 15,000 people who have retired from the agency.
The study was conducted by two IRS researchers, John Guyton and Patrick Langetieg, and three professors: Daniel Reck, from the London School of Economics, Max Risch, from Carnegie Mellon University, and Gabriel Zucman, from the University of California, Berkeley.
You may be interested:

eldiariony.com
Eddie is an Australian news reporter with over 9 years in the industry and has published on Forbes and tech crunch.