Jéssica Gil Serna and Alejandro Mira Obrador
The Conversation*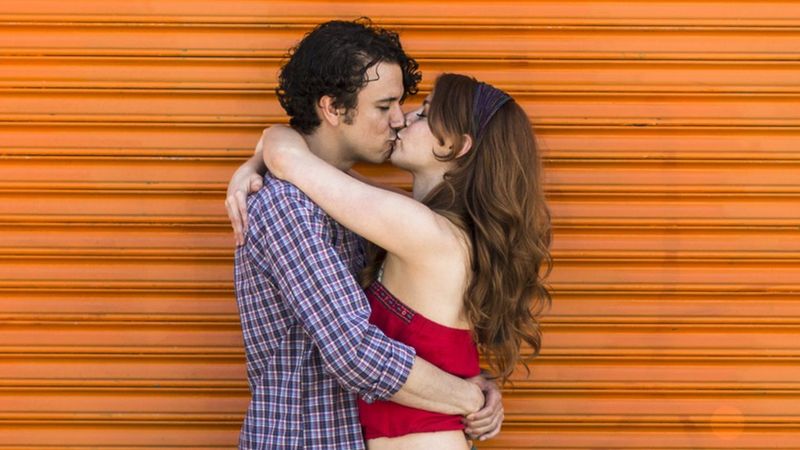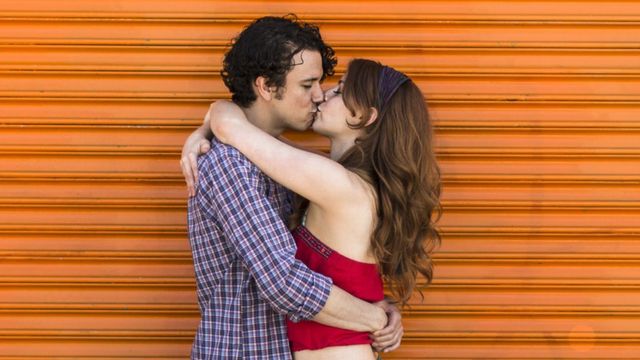 A kiss can be the fruit of affection or passion, but what do we offer to the couple we kiss?
Sometimes we just get carried away thinking that we only share love, but there is something that we may not be realizing … too! we exchange many microorganisms!
Although it may not seem like it, the mouth is a complex ecosystem where they can live up to 700 species of bacteria.
Its conditions allow it: saliva makes it a humid environment, it has a moderate temperature and a constant supply of nutrients. Therefore, it is an ideal place for bacteria to grow.
Since the mouth is full of microorganisms, it is evident that we can exchange many of them when we kiss.
In fact, according to a Dutch study conducted with students, in a passionate 10-second kiss we transferred a whopping amount of 80 million bacteria.
Who lives around our language?
The community of bacteria in the mouth is known as the oral microbiota and has accompanied us from the birth.
Throughout life it changes depending on what we eat, whether we take medications or not, our hygiene or whether we smoke. Age and genetics also influence the composition of this microbiota.
In general, the bacteria that live in the mouth provide many Benefits.
They do not leave room for them to colonize pathogens, they help with digestion and keep the immune system alert.
In addition, some produce vasodilators that help regulate blood pressure.
They live in communities in different parts of the mouth, forming biofilms. They produce a sticky matrix that anchors them to the substrate and thus they are protected from the elements of the environment, such as antibodies or antibiotics.
These complex communities can be established on the teeth, gums, or tongue. In other parts such as the cheeks, there is no time for these biofilms to form because the cells of the mucosa are renewed very quickly.
Each zone has different oxygen and nutrient conditions, which makes the bacterial community change a lot.
It is not even the same between the front and back of the same tooth. So much so that the microbiota of your tongue is probably more similar to that of a stranger than to that of your own teeth.
Much more than just a kiss
The close contact that a kiss demands makes it easy for bacteria to pass from one mouth to the other. Thinking about it produces a lot of repellence but most of them are transitory and, as they arrive, the we swallow or delete them Without us realizing.
The ability of bacteria to settle in the mouth depends on whether they can adhere to any of its surfaces or not.
In addition, the immune system does not make it easy since saliva concentrates a type of antibodies called IgA, produced by the mucous membranes, which try to block the adhesion of bacteria.
As a note: people who have more cavities have lower levels of this antibody.
Therefore, although with a kiss many bacteria arrive from our partner, most of them pass directly into the intestine.
However, do not let your guard down. Some manage to stick firmly and settle in the mouth.
All this information tells us that it would be difficult for bacteria to colonize after a kiss.
But you have to be careful because microorganisms that are not so good can also hide in the microbiota. Let's see them.
The dark side of the oral microbiota
The biofilm produced by bacterial communities on teeth is known as dental plaque. Sometimes it is very stable and difficult to remove.
Bacteria use sugars in food and produce large amounts of acids. These conditions cause the enamel of the tooth to lose mineral, producing cavities.
Therefore, the consumption of sugar is directly related to the development of dental caries. This fact is nothing new.
According to records of the Industrial Revolution, there was an increase in tooth decay when the sugar tax was eliminated in England and it became common.
Among the most problematic bacteria we find Streptococcus mutans and some species of Lactobacillus. It has also recently been characterized Scardovia wiggsiae, one of those responsible for early cavities in children.
Can we reduce the community of bacteria "bad"?
If dental plaque is not removed regularly, the inflammation that is generated in the gums can be irreversible, damage the tissue that supports the teeth and cause periodontitis.
These cases are usually associated mainly with the development of the "red complex" formed by three bacterial species, among which is Porphyromonas gingivalis.
This bacterium manipulates the immune system and produces a toxin that has recently been found in the postmortem brains of people with Alzheimer's.
On the other hand, we must not forget some bacteria of the oral microbiota that are related to halitosis (bad breath produced by bacterial accumulation).
These bacteria usually live on the tongue and produce volatile sulfur-derived compounds by fermenting dietary proteins.
Therefore, hygiene is essential to reduce the incidence of these oral diseases.
By brushing your teeth after every meal, much of the biofilm is removed from dental plaque and bacteria have to work to build it up again.
In addition, brushing your teeth favors bacteria that need oxygen to grow, which are often beneficial. You even have to brush your tongue because some of the causes of bleeding gums are hidden there.
Sharing life … and microbiota
In general, stable couples tend to have a fairly similar oral microbiota. The more kisses they claim to be giving each other, the more similarity between the bacteria they share.
Although this may seem romantic at first glance, it also has a negative aspect. Over time, people with periodontal disease can pass some of the harmful bacteria to their partners.
This is the case with the dreaded Aggregatibacter actinomycetencomitans. Dentists affectionately call her "AA" and she has a particular facility for transmission.
However, sharing microbiota with our partner can also have anticaries effects. The presence of Streptococcus dentisani in the mouth has been shown to effectively protect against these diseases.
This bacterium is present in up to 99% of healthy individuals free of cavities and at higher levels than in people with cavities.
When one of the members of a stable couple presents Streptococcus dentisani in his mouth, he transmits it to his partner, promoting his dental health.
Currently, work is underway to develop a product with this probiotic bacteria to be able to implant it and prevent tooth decay.
The first clinical studies worldwide, carried out in Valencia, have yielded very promising results.
When several applications of the bacteria are given in an oral gel, it is possible to reduce dental plaque and inflammation.
Let us remember that the cases mentioned are related only to the oral microbiota, but we must not forget that the kisses can transmit a large number of pathogens.
Respiratory diseases, cold sores, candidiasis or mumps are a small sample.
A kiss is pure chemistry. It produces the release of oxytocin or "love hormone", which awakens feelings of affection and helps to maintain the couple's bond. Of course, taking into account all the above, choose well with whom you want to share the microbes.
* Jéssica Gil Serna is a microbiologist and member of the research group "Mushrooms and Yeasts of Interest in Agri-food", Complutense University of Madrid. Alejandro Mira Obrador is Senior Researcher, Fisabio
Now you can receive notifications from BBC News Mundo. Download the new version of our app and activate them so you don't miss out on our best content.

www.bbc.com
Eddie is an Australian news reporter with over 9 years in the industry and has published on Forbes and tech crunch.