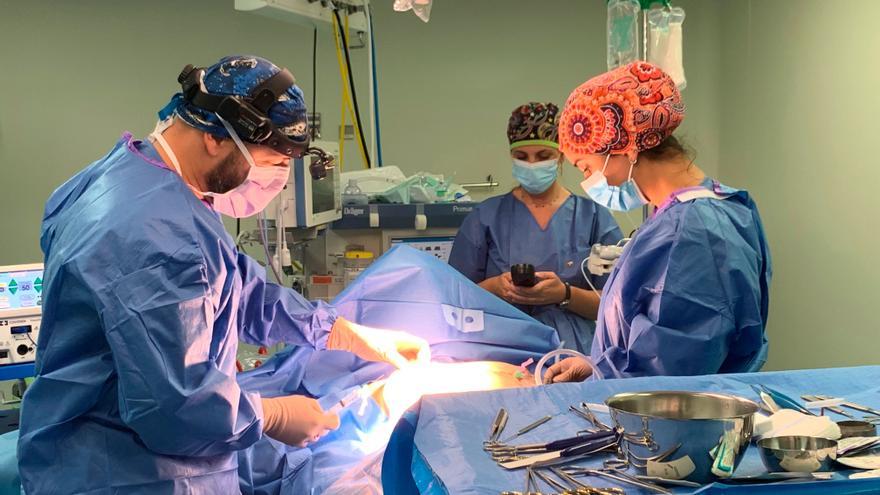 And after eliminating breast cancer, what do we do? What is and how is a breast reconstruction process approached? How am I going to be the same woman I was before cancer? Can I improve from how I was before?
These are the initial questions that as a restorative surgeon we clarify to patients who are faced with the bleak outlook of a breast cancer process.
And the answer that we must convey is clear: we can and must rebuild, improve and return the lost anatomy of the person, forever and in all cases.
But even more important is the fact that, with current surgeries, we improve first of all the quality of life of the person. Returning the woman, the lost figure and at the same time helping her to overcome this difficult stage.
All this will have a huge impact on your social interaction, life as a couple, family life, work, etc., and ultimately affects our society.
It is not an easy process and it is not always "perfect", but our intention as Comprehensive Reconstructive and Aesthetic Surgery Unit it will be seek maximum perfection and security, throughout the reconstructive process. Because this is not a surgery, it is a path, which will take time and will have different stages.
How is breast reconstruction?
So, breast reconstruction is the whole set of surgical techniques and doctors who seek this end and must be focused, differentiating which patients it is better to offer a prosthetic reconstruction (in those women who have not received Radiotherapy), of those to whom we must perform a reconstruction by transplanting your own tissues (autologous).
It is also important to determine what patients need or will they need a reconstruction or treatment surgery of the lymphatic system of the arm, where axillary dissections are performed, to avoid or treat a possible picture of lymphedema.
This is somewhat technical, but it is fair to say that the whole reconstructive process is a lot more human, more personal and above all what is gratifying for the patient. It is adapted to the needs and possibilities of each woman, offering her not only a repairing and aesthetic result that could become excellent (if done correctly) but also a great improvement in her quality of life, in her image, in her confidence and personal reaffirmation.
Doctors José María Lloret Espí, Inés Blasco Trives and Juan José Aparicio.
From Silfid, Reconstructive Surgery Unit of the Vistahermosa Clinic, we treat our patients with Breast cancer with a multidisciplinary approach, where we coordinate actions with the teams of General Surgery, Gynecology, Oncology, Radiotherapy, etc., to always offer the best reconstructive alternative that adapts to the needs and possibilities of each case.
But above all, we treat our patients from a point of view human and close, where we not only care about their "result" but we also focus on supporting "the person" in a global way. We treat patients, not cancers or breasts.
New techniques in breast reconstruction
As for the current advances in the reconstructive field, it must be said that they focus on three aspects:
1. Reconstruction simultaneous to mastectomy:
Whether placing breast expansions, direct breast prostheses or with autologous tissue, this option is almost always the most recommended, shortening the entire reconstructive process.
Save new surgeries for the patient and above all minimizes "mutilation" to cope with after mastectomy.
2. The "definitive" reconstruction with abdominal tissue (DIEP):
This technique has been standardized and systematized offering the patient, without the need for implants (and future surgeries), to create a natural breast, aesthetically correct, comfortable and with a touch-temperatures and evolution equal to the original chest. We transplant the "abdominal skirt" to the thorax and we created a new mom, in shape, volume and projection, equal to the contralateral chest.
This also flattens the abdomen and strengthens it obtaining a double benefit.
3. Reconstruction of the lymphatic system or treatment of lymphedema:
Although still evolving, it is a reconstruction essential to restore the quality of life to a patient who, after a mastectomy and maxillary emptying, presents a chronic retention of lymph in the arm.
Consists of the restitution of the lymphatic system, transplanting it from donor areas (usually the neck) to the damaged area (the arm or armpit). The release of retractions and adhesions that hinder the mobility and lymphatic drainage and the decrease in volume of affected limbs thanks to ultrasonic liposuction techniques. All this seeks to lighten the arm and restore its normal functionality and mobility.
Thus, from the Reconstructive Surgery Unit of the Vistahermosa Clinic we want to send an optimistic and encouraging message to all patients who start with a diagnosis of breast cancer. We can and must face this challenge with confidence to have multiple reconstructive alternatives with excellent results both in the short, medium and long term.
More information
Dr. Juan José Aparicio Alcázar.
SILFID. Society of Plastic, Reconstructive and Aesthetic Surgery.
Vistahermosa Medical Center. V76. (Avd. Denia, 76- Alicante).
Contact phone 652 52 86 50

www.informacion.es
Eddie is an Australian news reporter with over 9 years in the industry and has published on Forbes and tech crunch.