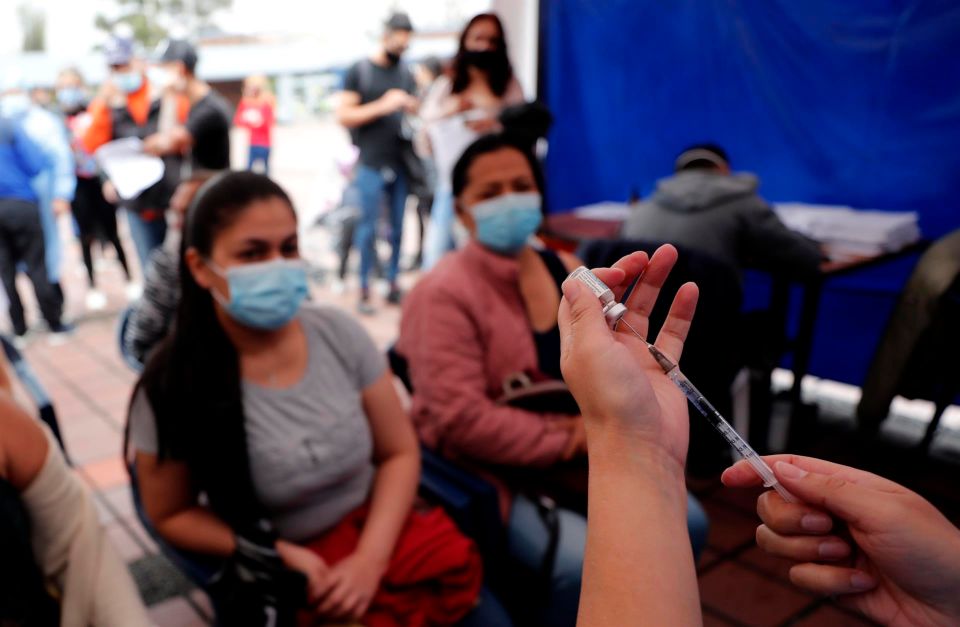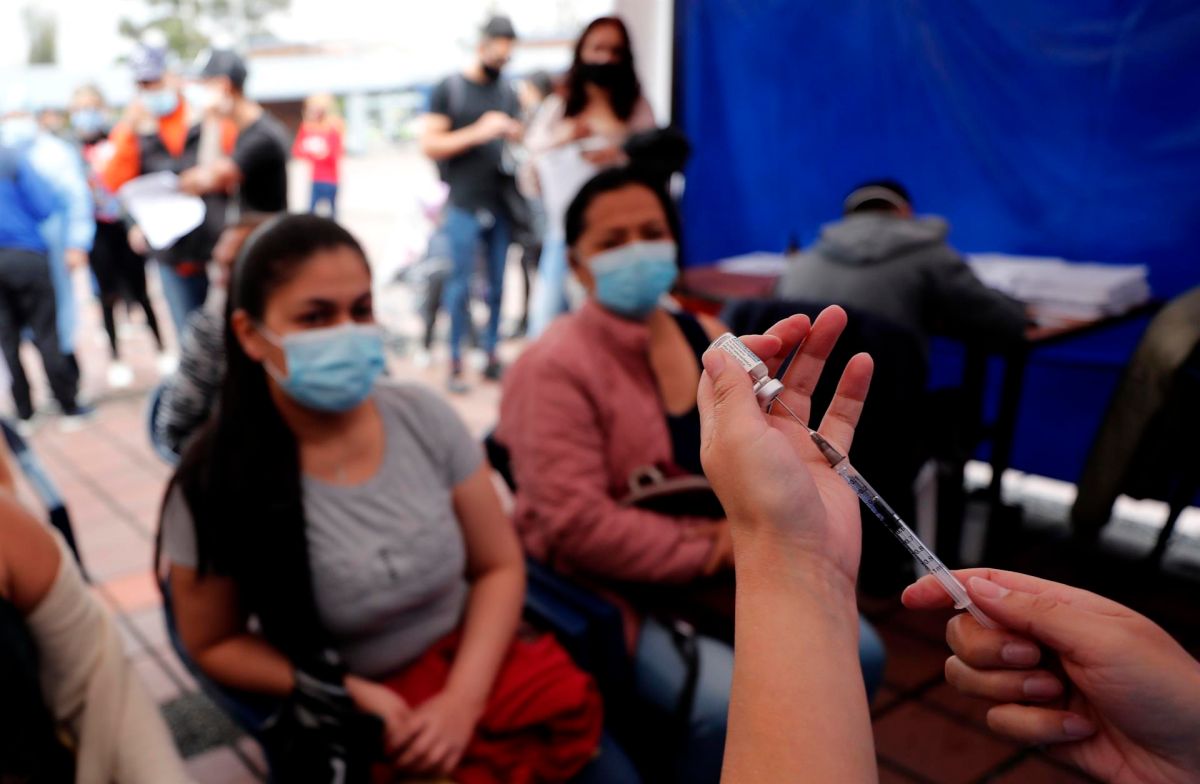 Photo: Mauricio Dueñas Castañeda / EFE
After eThis Friday the United States government officially announced the opening of its borders to foreigners who want to enter the country for non-essential reasons, that is, for a tourist trip or a family visit, as long as they are 100% vaccinated with those that are officially approved by the World Health Organization (WHO), some doubts have arisen regarding this situation.
One of them and the main one is what will happen to those people who want to travel to the US and who have been vaccinated with sera that have not yet received the approval of the WHO or those who have a complete mixed vaccination chart, that is to say, that in the first dose they received one brand and in the second another, and that some of them have not yet been approved by the body.
Remember that the vaccines accepted by the WHO are: Pfizer / BioNTech, Moderna, Johnson & Johnson / Janssen, Oxford / AstraZeneca, Sinopharm and Sinovac.
Although this measure had been rumored for several weeks, some people, in particular Mexicans, had chosen to travel to the US these days to revaccinate against Covid-19 with any of these 6 mentioned above in order to enter without problems. to the country in the following weeks or months.
However, they should take into account that, in accordance with the provisions of the Department of Homeland Security (DHS) and based on the guidelines imposed by the Centers for Disease Control and Prevention (CDC, for its acronym in English), Yes, those who have a mixed vaccination schedule against Covid will be able to enter the United States, although only the vaccine endorsed by the WHO will be considered.
The CDC states that they consider people as "fully vaccinated" when more than 14 days have passed since they completed the full vaccination schedule, that is:
* Pfizer: 2 doses 21 days apart.
* Modern: 2 doses 28 days apart.
* Johnson & Johnson: una dosis.
* AstraZeneca: 2 doses with a difference of 28 to 84 days between each application.
* Sinopharm: 2 doses with interval with an interval of 21 days.
* Sinovac: 2 doses applied 28 days apart.
In the event that someone has received a dose with any other non-approved vaccine (Sputnik, Novavax, Cansino, Abdala and Soberana), the CDC recommends starting a new vaccination schedule 28 days after the last application.
In addition, the CDC cautions that the side effects that could occur with the combination of vaccines are not yet very clear.
It may interest you:
* Why can't I enter the United States with the Russian Sputnik vaccine?
* Merck pill against covid-19: how much will they cost and when will they be available? All you need to know
* Hundreds of thousands of US soldiers have yet to be vaccinated against COVID-19

eldiariony.com
Eddie is an Australian news reporter with over 9 years in the industry and has published on Forbes and tech crunch.