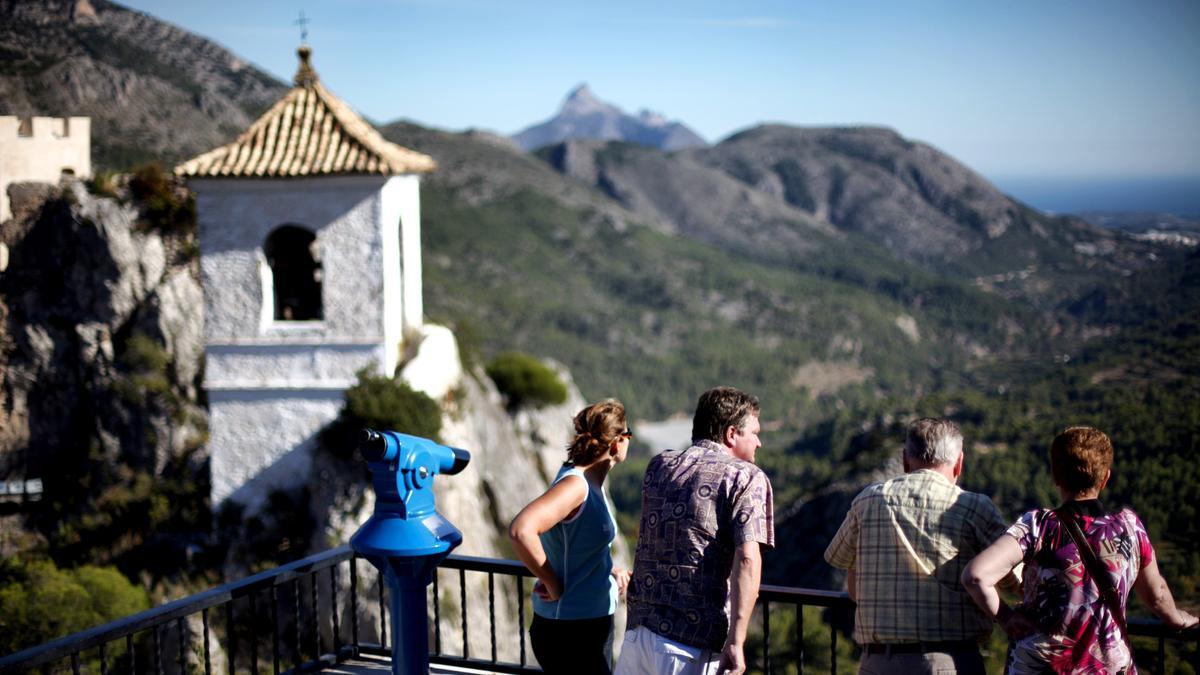 The October 9 is a date marked on the Work calendar and school from Alicante. On this occasion, when it falls on Saturday it does not suppose a macro bridge as in years past. However, several activities are scheduled for the October 9 in Alicante. Concert, samples of dance and folklore from Alicante or the reading of several fragments of the Tirant lo Blanc are the most prominent. Know them all and decide how to spend the day of the Valencian Community. If you prefer to go shopping, to the movies or eat somewhere Mall of the city, consultation here the opening times.
Activities for him October 9 in Alicante
The activities programmed by the Alicante Town Hall they start with a concert of the Municipal Symphonic Band which will start at 11.30 am in the Plaza del Ayuntamiento. In the recital, under the baton of the director, José Vicente Díaz Alcaina, works by Luis Torregrosa, Bernardo Adam Ferrero, Manuel Palau, Francisco Grau, Pablo Olivas and José Torregrosa will be performed in a program that includes pieces that unite tradition and culture popular Valencian within blocks dedicated to "Danzas alicantinas", "Coplas de mi tierra", "Estampas de mi tierra", "Capricho Levantino" and "De blau y blanc".
After the concert, the Alicante folklore show will begin by the groups that make up the Federació de folklore d´Alacant and the groups of danses Cresol and Postiguet. The different indigenous dance groups from Alicante -colla d´Alacant, Sant Antoni d´Alacant, L´Embolic, La Canya and the colla de Nanos i Gegants- will also be protagonists. It will be at 12.30 pm in the Plaza del Ayuntamiento.
In the afternoon, at 6:00 p.m., there will be a broadcast on facebook live of the Department of Culture of the reading fragments of Tirant lo Blanc by students of the Middle Schools of Alicante.
Plans for the October 9 in Alicante
If what you really want is to disconnect from everything, take advantage of the public holiday on October 9 in Alicante to escape to one of the many magical corners of the province and enjoy a day in the country or in a postcard town. Here are some proposals for plans for the 9th of October. The weather forecasts They indicate that it will be cool and it may even rain at some point. So put your jacket and raincoat in your backpack just in case.
Tour some of the smallest towns in Alicante

29
The province has many lovely little towns ideal to discover in a morning. Penàguila, Agres, Planes, La Vall d'Alcalà and Tàrbena they are some of the most prominent and beautiful. So put on comfortable shoes and get ready to discover these little gems scattered throughout the geography of Alicante. Take advantage of the trip to taste its typical gastronomy and the pleasure will be total.
Visit a castle in the province

61
The province of Alicante is plagued with castles and strengths that take us with a stroke of the pen to times past. Located in strategic places, they crown hills and hills and create a dreamlike landscape. Take advantage of October 9 and visit one of them. The offer is very wide. We propose a route through three fairytale castles: the castillo de tibi, the cAstillo de la Sewing in Balls and the Barxell Castle in Alcoy. They are located in natural surroundings ideal to travel quietly as a couple or with friends. They are also ideal to go with the family. Children will love feeling like princes and princesses for a little while.
Get lost in one of the magical towns of the province
The geography of Alicante is full of magical places. So many that it is difficult to choose one or two. However, today we are going to recommend two for you to rediscover on October 9: Altea and Guadalest. You may already know them but it is always a good opportunity to rediscover them and stop to enjoy new details.
Take a closer look at the whitewashed houses in the center of Altea, go up and down its steep streets and when you get tired sit down to enjoy a good meal in one of its many terraces. Then, immortalize the moment in one of its viewpoints.
If you prefer to lose yourself by Guadalest, do not miss its castle, its main street full of charming shops and its impressive pantano Emerald.
Hiking through a natural park
Take advantage of the October 9th holiday to make a route of trekking for one of the seven natural parks of the province can be a great plan. If the weather is good, put on your hiking boots, put a sandwich in your backpack and get ready to explore privileged natural environments. You can choose between different environments and landscapes.

33

www.informacion.es
Eddie is an Australian news reporter with over 9 years in the industry and has published on Forbes and tech crunch.