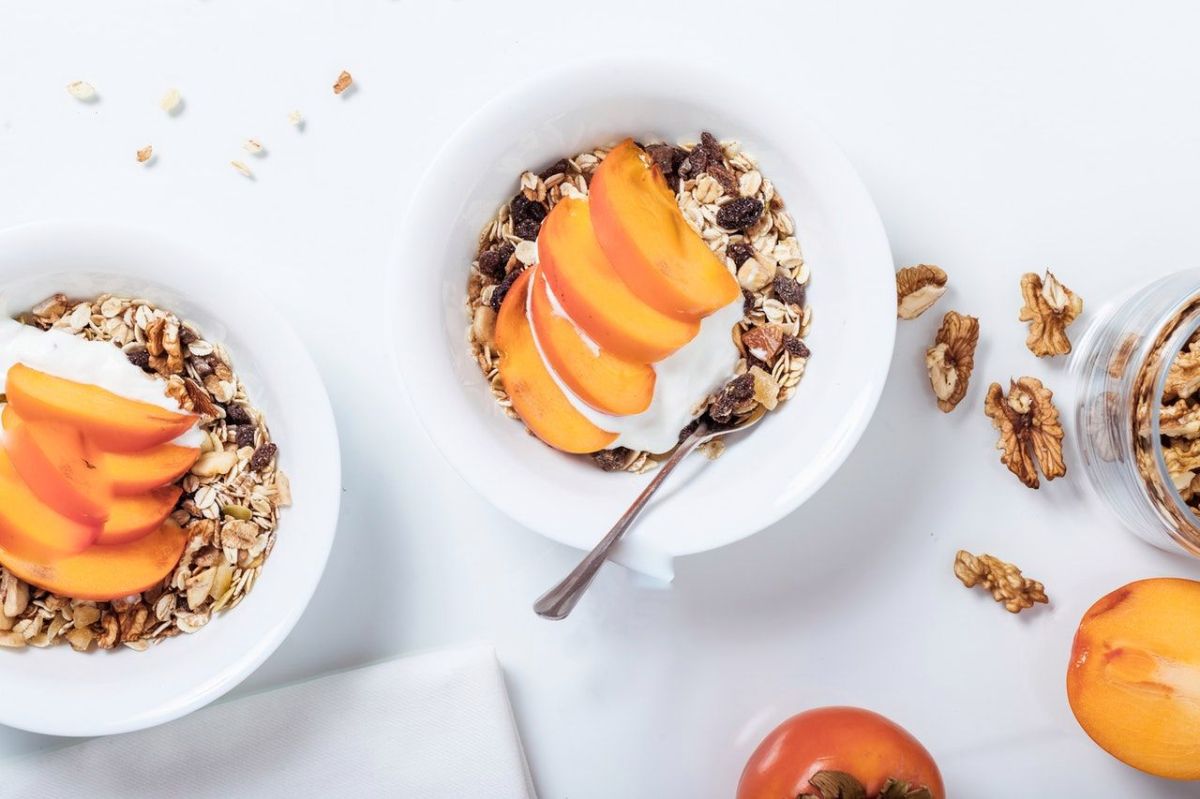 Go for whole grain cereal and add natural sweetness with fresh or dried fruit.
Foto:
Alexander Mils / Pexels
Breakfast gives your body the fuel to start the day And it can also help your weight loss plan. The people that they eat breakfast they are thinner because they tend to eat less during the day, particularly less high-calorie and high-fat snacks.
If you have breakfast you can keep your appetite under control. "If you wait hours after getting up to eat, your blood sugar levels may drop. Certain hormones that feed hunger can also be affected ", he explains to WebMD dietitian and science professor at Baylor University, Suzy Weems.
It is important to have breakfast, but it is also very relevant what do you eat for breakfast. Sugary cereals and orange juice or a refined flour bread and coffee are not the best to start the morning or to watch your weight.
What should have a breakfast to lose weight, be satisfied and nourished?
Protein and fiber

High-protein, high-fiber foods satisfy you and make you feel fuller for longer.
Quick options:
Yoghurt. Greek yogurt has more protein than normal yogurt, it also provides calcium and is probiotic.
Eggs. They are a food rich in protein, rich in nutrients, low in calories and that can stimulate the metabolism. An egg has 77-78 calories, 6 grams of protein, and 5 grams of healthy fats.
Limit processed meats like ham and hot dogs
Better cereal options: Oatmeal, bran flakes, or a cereal with a whole grain as the first item on the ingredient list, 5 grams or more of fiber and less than 5 grams of sugar per serving.
Fruits and vegetables

They provide you with vitamins, minerals, antioxidants and fiber.
Healthy fats

You can also include in your breakfast foods that have healthy fats such as walnuts, peanuts, seeds like chia and fruits like avocado.
Eating healthier fats can help reduce carbohydrate cravings unhealthy like white bread and sugary cereals, explains David Ludwig professor of nutrition at the Harvard School of Public Health.
You can opt for shakes …
with the necessary elements and without exceeding calories

For your smoothie to be balanced and satisfying it must contain:
Protein. Protein is a must in a smoothie. A full plate includes protein, the same way it should be in your shake. Choices: protein powder, Greek yogurt, chia seeds or flaxseed.
Fiber. It benefits digestive health, regulates blood sugar levels and creates satiety. Options: spinach, carrot, or a cup of berries (blueberries, blackberries, strawberries, or raspberries). Add of 1/2 to 3/4 cup of fruit per serving.
Healthy fats: A quarter of an avocado; a quarter cup of walnuts, peanuts, almonds or hazelnuts; or a tablespoon of nut butter.
If you want to use vegetable milk, considers that soy milk provides a significant amount of calcium and has more protein than other vegetable drinks. In terms of fat, it has half the fat of cow's milk.
Dietitian Suzy Weems points out that you should eat at least 250 to 300 calories for breakfast, if you are one active person up to 500 to 600 calories, your intake depends on your height, weight, weight loss goals, and activity level.
Examples of a quick and balanced breakfast
A bowl of high-fiber cereal topped with fresh fruit and reduced-fat or soy milk, along with a handful of almonds or walnuts.
Low-fat Greek yogurt with no added sugar topped with strawberries and walnuts or peanuts.
Oatmeal with milk, mashed banana and dried cranberries
It may interest you:

eldiariony.com

Digsmak is a news publisher with over 12 years of reporting experiance; and have published in many industry leading publications and news sites.