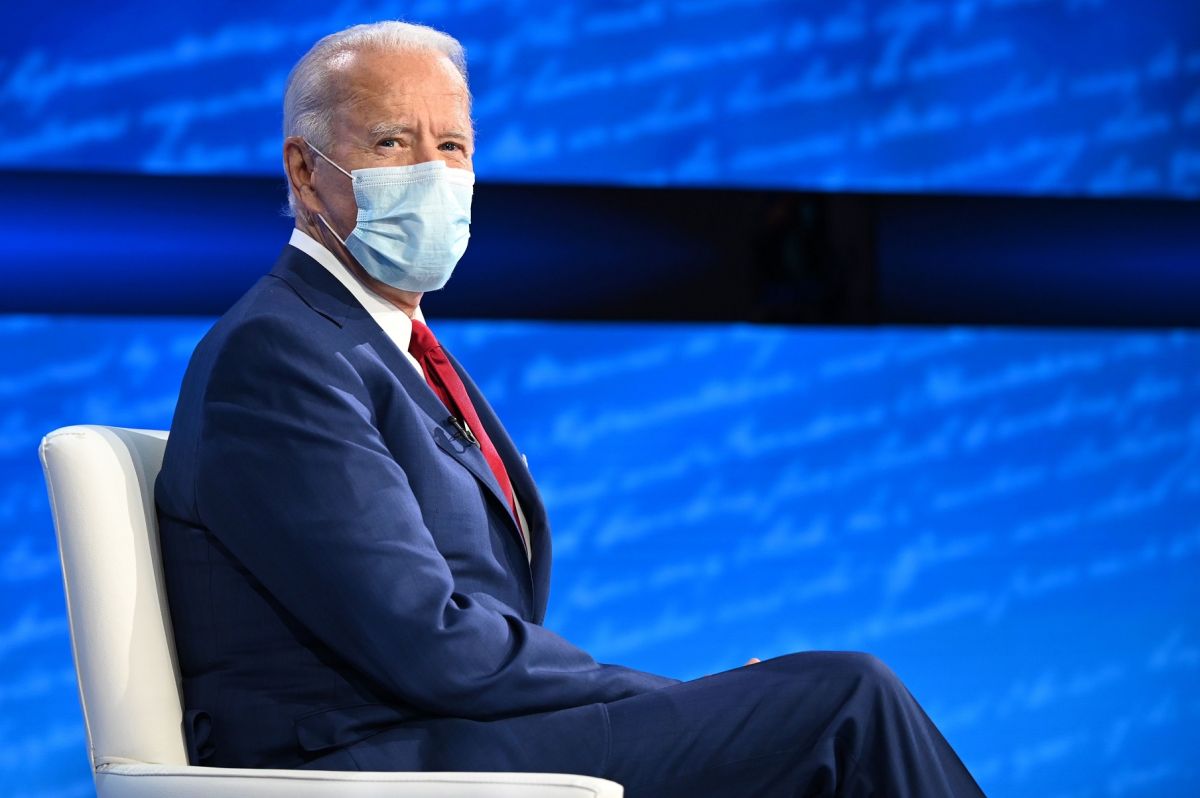 President Joe Biden will present this week its immigration reform project with which it will seek substantive modifications to the current system, in addition to proposing a citizenship plan for the undocumented.
The senator Bob Menendez (New Jersey) is the sponsor of the bill in the Senate, but there are few extra details of what will come specifically in the legislation, which is expected to face opposition from Republicans and some conservative Democrats.
The White House spokeswoman, Jen Psaki, confirmed the package presentation "America's Citizenship Act of 2021" ("United States Citizenship Act of 2021") this week, one of President Biden's main promises to immigrants during his campaign.
"Part of the proposal that the president outlined and proposed on the first day is an earned path to citizenship … for 11 million undocumented immigrants living in the country"Psaki said. "He is also someone who believes in the rights of DACA recipients to be in the country."
The undocumented
It is still unclear what the conditions would be to grant citizenship to undocumented immigrants, but in a phone call on January 18, one of the incoming government officials indicated that it would be to people who have been in the country for 10 years or more.
"Create a citizenship map for the population living and working in the United States … undocumented immigrants who have been in the country for 10 years or more", it was indicated without giving details.
President Biden said that his project seeks to grant citizenship to almost 11 million undocumented, but there are conditions that his administration will impose and reduce the number of people benefited, including criminal records or civil misdemeanors.
"The bill provides hardworking people who enrich our communities every day and who have lived here for years, in some cases decades, an opportunity to obtain citizenship.", indicates a preview of the proposal.
Among the requirements that are already marked is that people must demonstrate their physical stay in the country on January 1, 2021, although it would establish options for those who were deported in a period of three years.
"Create an earned roadmap to citizenship for undocumented people", indicates the plan. This will allow them to request a provisional "green card", in five years to apply for a permanent one.
"(That will depend) on whether they pass criminal and security background checks, in addition to paying their taxes.", specify the general guidelines.
After obtaining the permanent green card, immigrants will have to wait three years to apply for citizenship, after passing additional background checks, knowledge of English and civics.
The 'dreamers' and TPS
The path to citizenship for 'dreamers' and TPS beneficiaries would be shorter, but it will also depend on a background check and other requirements, he said.
If Congress endorses the reform, people protected with Deferred Action for Childhood Arrivals (IF) and Temporary Protected Status (TPS), they may apply for Permanent Residence immediately and, after three years, apply for citizenship.
The requirements in the comprehensive reform project for "dreamers" are simpler than in the Dream Act, sponsored by Senators Democrat Dick Durbin (Illinois) and the Republican Lindsey Graham (South Carolina), since it would grant a "green card" to provision these young people and then they could apply for a permanent one.
Complicated project
Spokeswoman Psaki acknowledged that President Biden's project is long-term and substantive in border security issues, among other aspects.
"It also includes funds to address root causes, includes investment in smart security.", he indicated. "But Congress will have to look at what it looks like in the future and what components will be included here or what components could be addressed separately."
Psaki did not want to anticipate the possibility that the immigration reform would be divided and "presented in parts", in order to facilitate its approval.
"We are going to let the bill go formally at some point soon; I am not going to anticipate that process, "he said. "And certainly the president feels that all these requirements that are in the bill, these components of the bill, are what make it integral."
Other changes
Early previews on the proposal will include:
Border security strategy
More visas to the Diversity Program (visa lottery)
How different types of families will be kept together: LGBTQ, military, etc.
No veto for religious beliefs
Plan for refugees to achieve citizenship
Modifications to specialized work, agricultural and service visas

eldiariony.com
Eddie is an Australian news reporter with over 9 years in the industry and has published on Forbes and tech crunch.