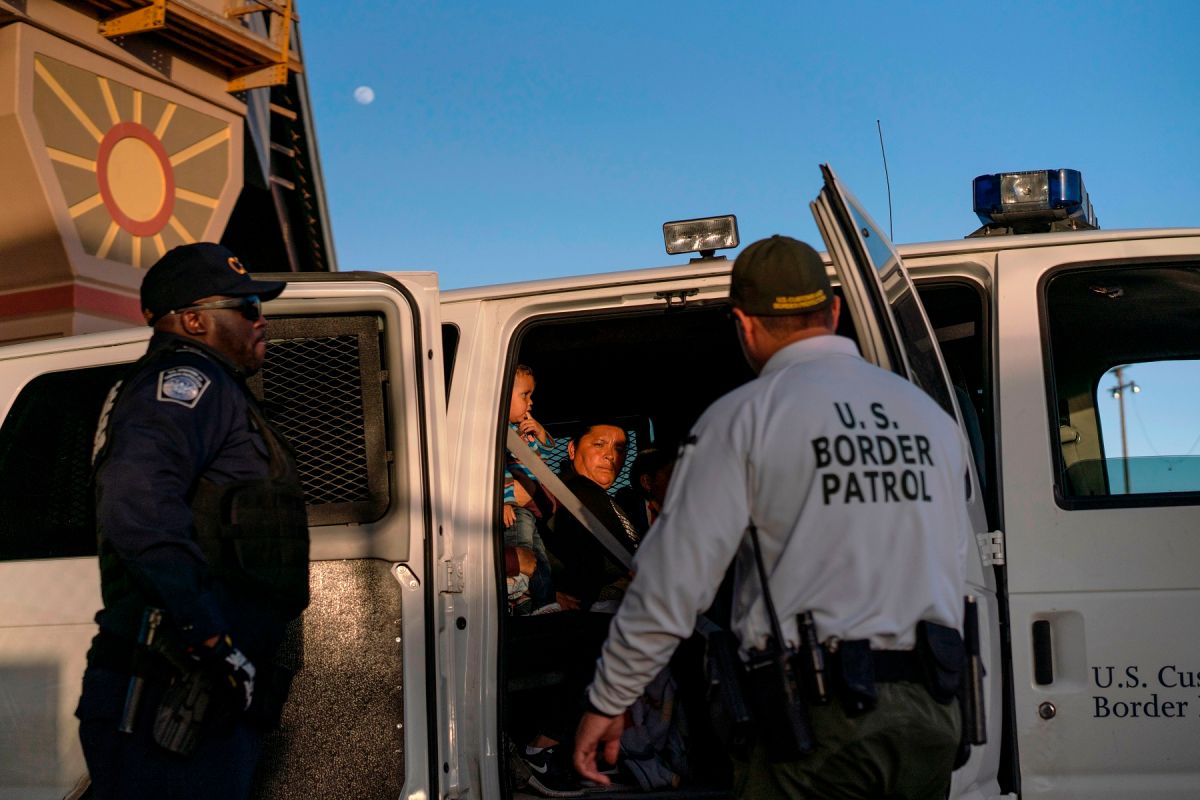 This week, Congress discusses two immigration proposals, aimed at 'dreamers', people with TPS and those under deferred deportation programs (DED), but there is nothing firm yet on the path to citizenship of 11 million undocumented immigrants.
Democrats continue to negotiate the president's so-called "America's Citizenship Act of 2021" Joe Biden, but so far no Republican has publicly joined the project defended by the representative Linda Sanchez (California) and Senator Bob Menéndez (New Jersey).
However, House Republicans unveiled a counterproposal called "Dignity" that provides protection for undocumented persons without the right to citizenship, but only for those who have been in the country for more than five years, who could first access a conditional "green card".
The rep's plan Maria E. Salazar (Florida) integrates a plan to grant citizenship to 'dreamers', as well as expand work visas.
Salazar justified the presentation of his plan under a promising argument by Republicans: Biden's bill "will never become law in the way it has been written."
He called the "US Citizenship Act of 2021" a false promise.
"As Hispanics, we don't want any more false promises, false hopes. We want those 11 million illegal immigrants who are here in the country to be treated with dignity ", He said. "But this will not happen, it will not happen, if we stop the madness the madness with real and permanent solutions, not with executive orders."
The project also wants to increase funding to improve border security and implement E-Verify required. The emphatic part of the norm focuses on the border, since it indicates that without securing it more, there would be no other migratory changes.
"No party has a monopoly on compassion. We Republicans are also compassionate. We want to give dignity to those who have lived here among us for years, "he said. "Those who want to enter this country have to follow the law."
This Thursday, the House could vote on Dream & Promise Act 2021 and the Agricultural Workforce Modernization Act, which would benefit "dreamers", bearers of TPS and people with deportation protections, as well as undocumented farm workers.
Escalation against Biden
The best that has happened to the Republicans to condition their support for immigration reforms is the increase in immigrants at the border, something that the Secretary of Homeland Security himself has recognized, Alejandro Mayorkas, who said that it is about to reach levels not seen in 20 years.
Opponents in Congress have railed against the Biden Administration and they will use the current scenario at the border for their negotiations.
"Biden has lost control of the border between the United States and Mexico. Until I regain control by implementing policies that work, it will be very difficult to protect the DREAMers or anyone else, "said the senator. Lindsey Graham (South Carolina). "What we have to do is regain control of the border, put it in a calmer state, sit down with the Democrats who will find the way, and the president himself has to get involved."

eldiariony.com
Eddie is an Australian news reporter with over 9 years in the industry and has published on Forbes and tech crunch.