"It is the most beautiful chair in the world." In 1949, the American magazine Interiors thus presented the birth of The Round Chair, the creation of Danish Hans J. Wegner (1914-2007) that The New York Times I would baptize as The Chair (La Silla), simply because there was nothing more to add. This modest in appearance, as robust as it is light thanks to a back attached to both armrests and a natural fiber seat, revolutionized the US market. Its producer, Johannes Hansen, was commissioned to make 400 pieces for that country alone, a challenge for the artisan production that Wegner applied to each piece and that took two years to complete. And that was just the first commission of many. The Chair today is the great bestseller from the history of Danish furniture.
Seven decades later, this timeless, handcrafted style is still just as coveted –its originals star in astronomical auctions– and relevant thanks to manufacturers like PP Furniture. The key, say its defenders, is that aesthetics have not ceased to serve the function. "Danish design has always been designed by and for people, not to impress. For example, a chair that is heavy or uncomfortable is not a good chair. That is why they are the most complicated furniture ", explains Patricia Álvarez, head of design at the Danish embassy in Spain, at the beginning of a route through the space that the institution displays these days in the latest edition of Home Decor. Pass by an apartment two floors from the studio of Erico Navazo, full of icons of the Scandinavian country under the name of Letters from Denmark, in homage to the work of Danish writer Karen Blixen.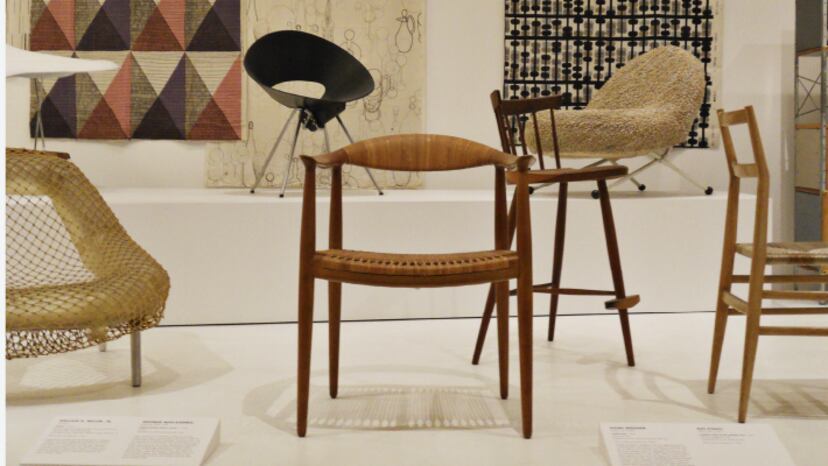 Navazo is precisely responsible for the dialogue between the serene and light invoice of Danish furniture compared to the purely regionalist architecture of the House of Tomás Allende (Plaza de Canalejas 3, Madrid) by Leonardo Rucabado, where Casa Decor is being held this year. Mixing both shades was a simple task. "I like to include vintage Danish pieces that I look for at auctions when I have a budget. They are iconic, international and an investment for the customer, because they involve good resale by being understood everywhere. Timelessness is very important and I always find it in Danish design ".
"The Danes advance from tradition," adds Álvarez. "They evolve incorporating international references and technological improvements without losing focus on people. They base their design on cultural heritage, not only their own, but from around the world, since since Viking times they have been great explorers. The Wishbone chair, for example, one of the best-selling and most imitated in the world, is inspired by Chinese armchairs. They did not enter into mass production because they wanted to maintain the artisan aspect that identifies them, "says Patricia Álvarez.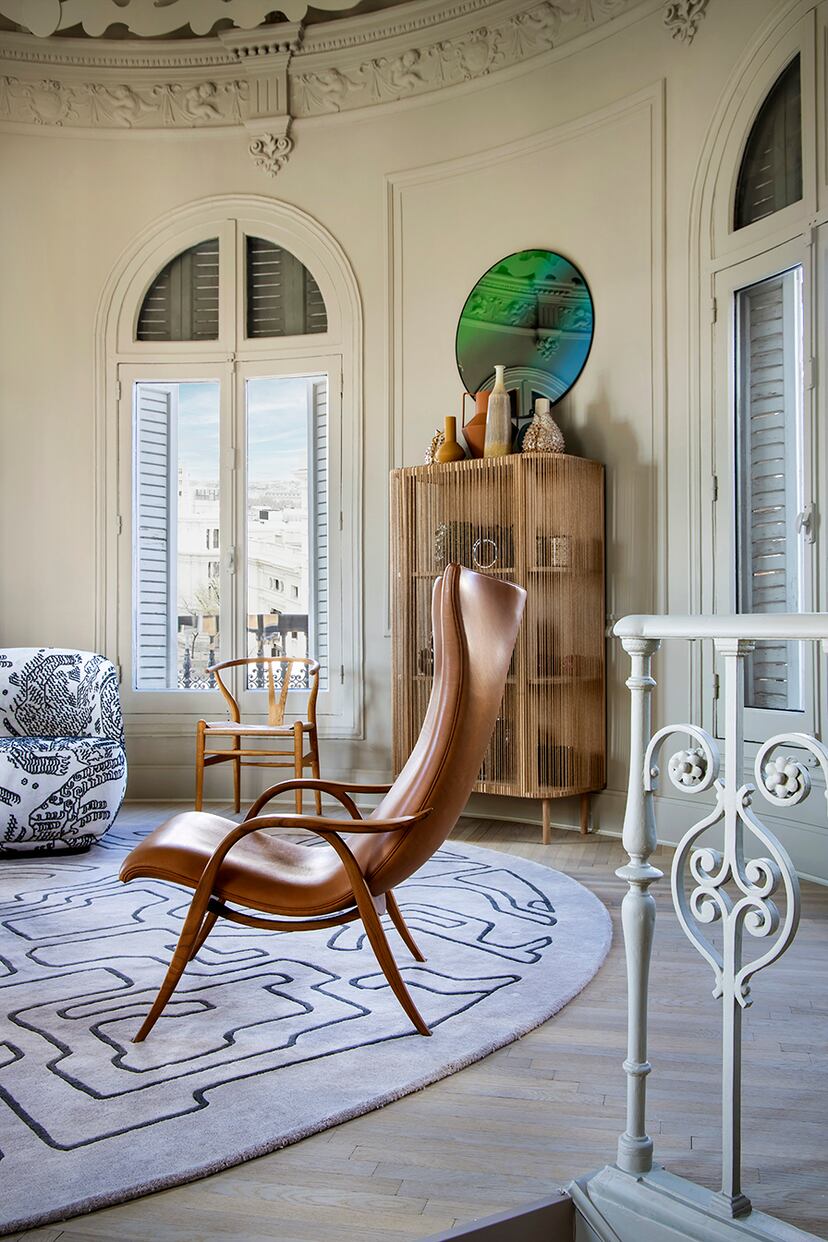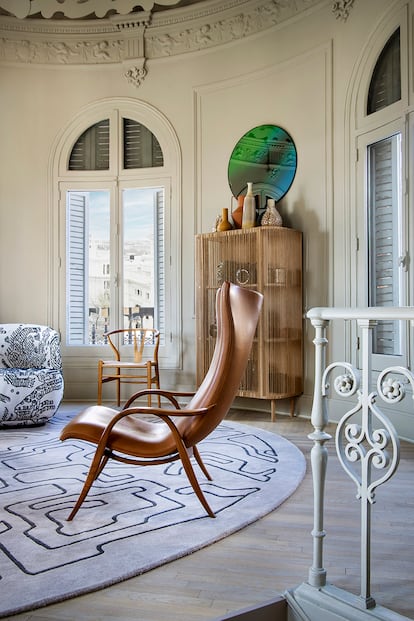 The Wishbone was manufactured exclusively for Carl Hansen & Son in 1949 by the master Wegner and is one of the pieces that can be seen in Casa Decor along with other icons of his country such as the Egg armchair, by Arne Jacobsen for Fritz Hansen, o la PH Artichoke, by Poul Henningsen, which crowns the upper deck, one of Navazo's favorite lamps. This design, created in 1958 for the International Style restaurant Langelinie Pavillonen in Copenhagen, is one of the stars of the catalog of Louis Poulsen, the lighting company that has manufactured Henningsen's breakthrough models since its inception. According to its current creative director, David Obel Rosenkvist, versatility and restraint are other qualities of Danish design. "They are pieces that are easily integrated into any place and are designed and manufactured to last. They do not follow trends or short-term fashions and it is at the service of human beings and their well-being ", he explains to ICON Design.
The 'pizza' of furniture design: why we all like it scandi
Christian Andresen, Chief Designer and Ambassador for Fritz Hansen, the furniture firm founded in 1872 in Denmark that has icons of Hans Wegner, Arne Jacobsen or Cecilie Manz in its catalog, has its theory about the success of Danish design: "It is a native feeling. Scandinavians, and especially Danes, enjoy family life and with friends at home, both around the table and in living rooms. A good design with natural materials, accompanied by a simple and artisan aesthetic at a reasonable price, is part of these values. And these had an international appeal, spreading throughout Europe as well as the USA and Japan ".
Patricia Álvarez emphasizes: "They are not conceived as luxury objects for a minority, because they are a fairly egalitarian society that seeks the common benefit and improve the lives of all. Danish houses have few but good pieces, and that is something very characteristic of them. Due to their climate they are more home-made, so they look for an environment that is not loaded, surrounded by furniture that reflects the light (so scarce some months of the year), few patterns and colors that invite you to relax. They do not have houses to receive, but to live in. That which we know as fun [acogedor], because for them the house is the best place in the world where they can be ".
But why do we also like it in Mediterranean homes? "I think it's about the elegance in the materials, that way of connecting with nature and the simple good life but sophisticated we have in Scandinavia. The style [danés] it lasts because it is honest and of good quality, it ages beautifully ", says Christian Andresen.
'Midcentury', the beginning of everything
At the end of World War I, this small country experienced a rather late industrialization compared to countries like Germany, which has been developing the Bauhaus school for years. But this delay favored the permanence of a high quality craftsmanship that would remain for decades even in parallel with industrial production as one of its hallmarks.
The Royal Academy of Fine Arts promoted, through the architect Karee Klint (1888-1954), a style unpublished until then and close to the rationalist principle that form follows function. "But he never lost sight of tradition," Andersen warns. "Architects like Klint and Hans Wegner adopted that movement among the foundations of the new Danish design that they taught their students," explains Christian Andresen.
Consolidated after the end of World War II, the design promoted by Klint turned out to be unintentionally modern, starting from old models that he improved by stripping them of everything superfluous to make them more comfortable. "He said that you had to start from a piece of furniture with good qualities, like a Chinese chair or a Japanese bench, and improve it. I thought that if you started from something that was already good, surely the result will be good ", explains Patricia Álvarez.
The embassy advisor emphasizes teamwork as another key agent in its evolution. "Throughout their history, the Danes have seen creativity and collaboration as an effective response to solving new challenges. They have a very dynamic way of working in small teams and the style midcentury arose precisely from that collaboration between architects and cabinetmakers that Klint initiated, since to date the figure of furniture designer did not exist ".
The new design took the world by storm. The new stars were Wegner's Round and Wishbone chairs; the Ant seat by Arne Jacobsen for Fritz Hansen, the first industrially produced piece in Denmark; or the functional wood and metal designs of Børge Mogensen, relaunched by Carl Hansen. In terms of lighting, the critic and designer Poul Henningsen set a milestone with the suspension lamp PH5, which continues to be produced in a multitude of colors and sizes by its original manufacturer Louis Poulsen.
The 1960s marked the internationalization of the Danish label and also the beginning of its decline. With brief but intense exceptions, such as Poul Kjærholm and its furniture produced in an industrial way but with natural materials; or the breakthrough and always pop Verner Panton – quite misunderstood at the time – the following years were not particularly fruitful in terms of furniture. "Verner was the rebel of the class and contradicted the midcentury to research a more popular design, leading to much of his career spent abroad. Jacobsen and Kjærholm, on the other hand, died young, creating a vacuum of great designers and weakening the design community in Denmark. Fritz Hansen at that time began to work with international designers to create an interpretation of the design from outside the country and that journey is now our path ", explains the chief designer of the firm who has with pieces by the Spanish Jaime Hayon under his belt.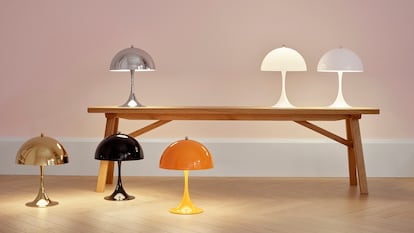 Women designers in the shade
Fritz Hansen, Carl Hansen and & tradition are the great Danish furniture firms that have helped with the manufacture and reissue of these modern classics so that the spirit and values ​​of the Danish style endure to this day. But as it happened in other arts such as architecture or painting, its history has kept women in the shadows for decades.
Proof of this, among many others, are Bodil Kjær, author of the most famous desktop in the world, suspended seats de Nanna Ditzel o that almost origami way of understanding Grete Jalk's chairs. None of them to date have received their deserved recognition. "It is very unfair. Fortunately, many of the designers who for cultural reasons had less exposure in the past are being featured now, getting some of the credit they deserve and never got in their time, "concludes David Obel Rosenkvist.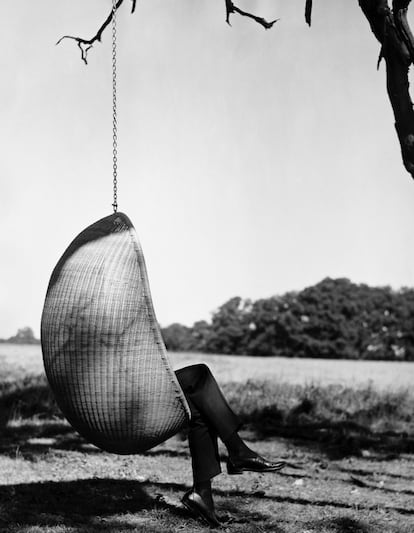 elpais.com
Eddie is an Australian news reporter with over 9 years in the industry and has published on Forbes and tech crunch.