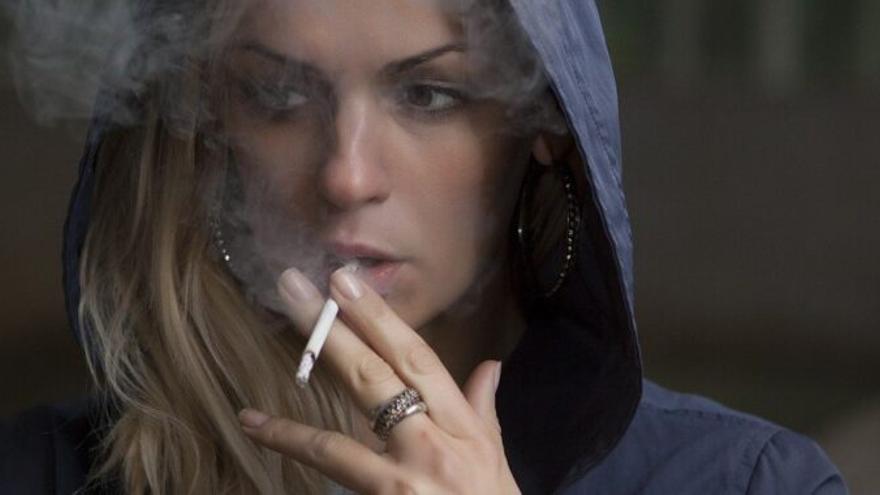 It may interest you: 'To protect ourselves from new strains, is it better to use FFP2 masks?'
Experts warn of the excess cancer mortality that may occur this year due to the pandemic. And to avoid this, Dr. Álvaro Rodríguez-Lescure stresses that "it is essential to guarantee the continuity of care, diagnosis, and treatment of serious non-COVID diseases, such as cancer."
This is the main conclusion that emerges from the report "Cancer figures in Spain 2021 "edited by the Spanish Society of Medical Oncology (SEOM), in collaboration with the Spanish Network of Cancer Registries (REDECAN), and that coincides with the next celebration of World Cancer Day on February 4.
During the pandemic, care for patients who were already diagnosed has been adapted to the circumstances, prioritizing telephone assistance and minimizing visits to hospital settings as much as possible.
The problem, according to the president of the SEOM, lies "in those future patients who are outside the system and who are in limbo because delays in cancer diagnoses have a very negative impact on results and on the options and opportunities we have so that treatments have an impact on survival and palliation. "
And it is that by reducing the number of diagnoses the experts they fear that the tumors that reach the consultations are more advanced or that they will never arrive.
Given this situation, REDECAN and the SEOM have made an estimate based on the data available prior to the COVID-19 pandemic, and which foresees an increase in the number of cancer cases in the coming years. Added to this increase will be the delay of 21% of new undiagnosed cases during the first wave.
It may interest you: 'The epidemiologist who announced the pandemic twice says that the time has come to get worse'
Lung cancer continues to grow in women
Thus, according to these forecasts, in 2021 there will be 276,239 new cases (158,867 new in men and 117,372 in women). In the case of women, the increase that has already been seen since last year is largely caused by the increase in the number of cases of lung cancer.
This type of tumor has become the third with the highest incidence in women, after breast and colorectal. The cause: tobacco use.
In addition, an increase in the incidence of other tobacco-related tumors is expected, such as those of the oral cavity and pharynx or the urinary bladder.
It may interest you: " My Plate ': Harvard's recipe for healthy eating and avoiding obesity'
Obesity is the cause of at least nine types of cancer
The aging of the population, exposure to risk factors such as tobacco, alcohol, obesity or sedentary lifestyle has meant that in recent decades the number of cancers diagnosed in Spain has not stopped growing.
For example, and According to Dr. Rodríguez-Lescure, "today we already have enough evidence to causally associate obesity with at least nine types of cancer – breast, uterus, colon, kidney, gallbladder, pancreas, rectum, esophagus and ovary- and know that its impact on incidence is about 450,000 cases of cancer annually in the world. Therefore, it is important to take measures to avoid obesity ".
It is also true that the implementation of early detection programs influences the increase in cases, and thanks to this it has been possible to reduce mortality.
Main types of cancer
The most frequent cancers diagnosed in Spain in 2021 in men they will be prostate (35,764 new cases), colorectal (25,678), lung (21,578) and bladder (16,578).
They are followed far behind by cancers of the oral cavity and pharynx (5,725), liver (5,039), kidney (5,003), non-Hodgkin's lymphomas (4,897), and cancers of the pancreas (4,571) and stomach (4,506).
In women, the most diagnosed ones will be breast (33,375) and colorectal (17,903) and, as we have already seen, lung (7,971) is in third place. They are followed by cervical cancer (6,923).
The increase in tobacco consumption among women in recent decades suggests that the incidence of this bad habit will increase in the appearance of tumors of the oral cavity and pharynx or urinary bladder, in women.
Risk factor's
According to the WHO, one third of cancer deaths are due to the five avoidable risk factors, including the tobacco (responsible for up to 33% of tumors globally, and up to 22% of cancer deaths), infections, alcohol, sedentary lifestyle, and improper diets.
It should be noted that according to the report of the International Agency for Research on Cancer (IARC) published in 2020, alcohol is responsible for more than 3 million deaths annually in Europe and an estimated 180,000 cancer cases and 92,000 cancer deaths were due to alcohol in 2018 (4.3% of cancer deaths).
According to the WHO, alcohol is the cause of 180,000 cancer cases and 92,000 cancer deaths in 2018.
Alcohol is linked to the development of oral carcinomas, oropharynx, esophagus, liver, larynx and colorectal in both sexes, and breast in women.
On the contrary, mortality attributable to alcohol in colorectal and breast carcinomas is lower, although they are very frequent tumors, with more than 45,000 diagnoses and more than 12,000 deaths from breast cancer in 2018, and more than 59,000 diagnoses and 28,000 deaths from colorectal carcinoma.
And it is that health workers do not tire of insisting that there is no safe level of alcohol consumption. A good example of this is that according to experts up to 4,600 cases of breast cancer annually in Europe are due to the alcohol consumption of 1 glass of wine a day.
And if we talk about combining alcohol and tobacco, the risk of developing oral, oropharyngeal or esophagus carcinomas is multiplied by 30.
Mortality
At a global level, cancer constitutes one of the main causes of mortality in the world, with approximately 9.9 million tumor-related deaths in 2020. In Spain the estimate is 113.00 deaths from cancer in 2020.
According to data from the National Institute of Statistics (INE), the third cause of death between January and May 2020 was tumors.
What's more, if we only take into account the official coronavirus figures, in the case of men, cancer was the leading cause of death, despite Covid-19, (26%, 28,291), ahead of infectious diseases (22%, 24,712) and cardiovascular (22%, 24,474).
In women, cardiovascular diseases were the main cause of mortality (26%, 28,727), followed by infectious diseases (21%, 23,681) and tumors (17%, 18,931).
From January to May 2020, lung cancer was responsible for 25.6% of deaths (6,983) from cancer in men, in Spain, followed by cancers of the colon (2,628), prostate (2,550), pancreas (1,582) ) and bladder (1,489).
In women, the tumor most frequently responsible for mortality, from January to May 2020, was breast (2,805).

www.informacion.es
Eddie is an Australian news reporter with over 9 years in the industry and has published on Forbes and tech crunch.