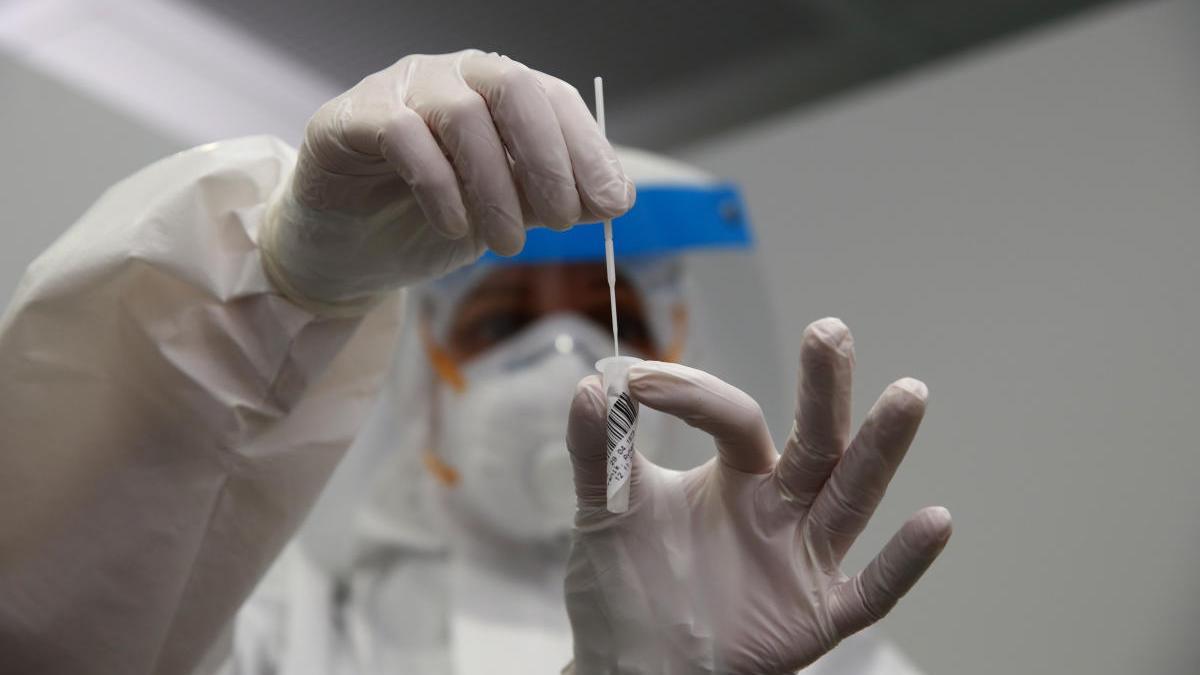 No health system in the world is prepared to meet storage and transportation needs of the cold chain of two of the COVID-19 vaccines that are currently in the third phase of clinical trials, including the one announced this Monday by the pharmaceutical company Pfizer, as the deputy director of the Pan American Organization for Health (PAHO), Dr. Jarbas Barbosa.
At a press conference, he explained that, of the ten vaccines in the third phase of clinical trials, two of them use the novel technology "to use genetic material of the virus" and that there is no other vaccine used in the world that shares these characteristics.
"So no health system in the Caribbean, in South America, in the United States, in Europe are ready to handle these vaccines because for that it is necessary to have a storage at -70ºC. If countries are going to use these vaccines, they will have to prepare. The other eight vaccines that are in phase 3 can be managed in the cold chains that we find today in any country, "he warned.
Barbosa has advanced that the Pan American Health Organization is talking with financial institutions to strengthen the cold chains of the countries, since any nation in the world that wants to use the vaccine will need changes or get new stores to keep it at that low temperature.
However, it has specified that when the vaccine reaches the vaccination rooms it is not necessary that it be at -70ºC, since it can be stored between 2ºC and 8ºC for a period of up to five days. "The problem is going to be found in central warehouses and in transport and there has to be an investment, but this is a challenge for everyone since for the first time we are going to have vaccines with these characteristics available ", he has specified.
For his part, the director of the Department of Communicable Diseases of PAHO, Marcos Espinal, has indicated that Pfizer is reaching bilateral agreements with several countries, including Latin Americans, such as Argentina, Chile, Mexico, Ecuador and that continues to negotiate with Peru and Brazil.
The deputy director of PAHO has highlighted the constant rise in cases of the coronavirus in North America in most states of the United States, parts of Canada and some states of Mexico that are experiencing spikes in cases. "In fact, The United States continues to report record numbers of cases of COVID-19, and we hope that it will soon exceed 10 million coronavirus infections, "he warned.
However, he pointed out that further south, "some countries and regions are doing better than others." In the Caribbean, he pointed out that, thanks to effective surveillance of the disease, countries such as The Bahamas have adopted rapid control measures, such as contact tracing, which prevented the spikes reported in recent weeks from getting out of control
"In South America, Chile, Paraguay and Uruguay have kept transmission under control and have flattened their epidemiological curves. And the cases in Argentina, which experienced a transmission peak in September and October, are decreasing thanks to better coordination between the provinces, "he concluded.

www.informacion.es

Digsmak is a news publisher with over 12 years of reporting experiance; and have published in many industry leading publications and news sites.