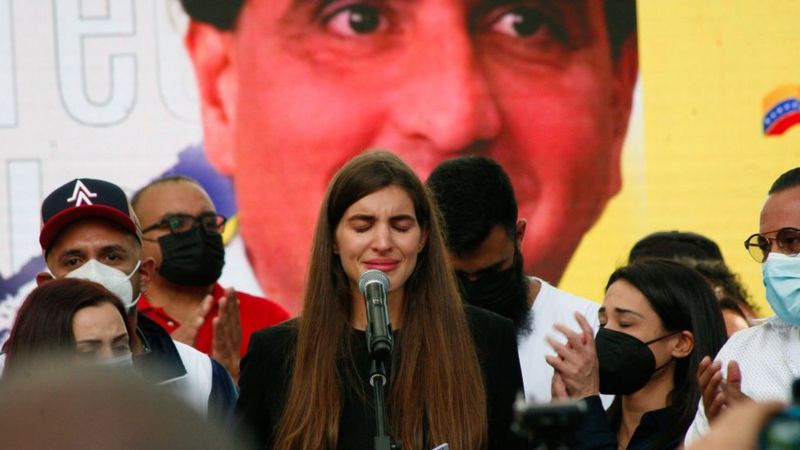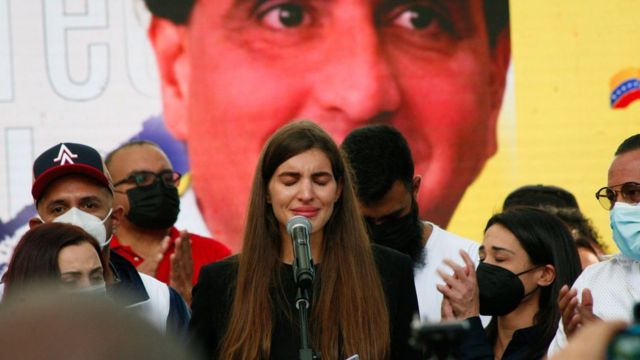 "I am a student and as a hobby, to raise money, I am a model (…) I would like to be a presenter or a columnist."
This is how Camilla Fabri presented herself at 19 in a video by the sea published on YouTube in 2014, in which she promoted her participation in the #selfielasfida program.
Born on the outskirts of Rome in 1994, the young woman was unaware at the time that five years after filming that candid video, her name would appear in the main media in her country, not as a columnist, but because of money laundering accusations.
After having declared salaries as a part-time salesperson, in 2019 her expenses included a monthly rent of 5,800 euros and a Range Rover Evoque vehicle valued at more than 50,000 euros, according to the newspaper. Corriere della Sera.
But what most puzzled the Italian authorities was an apartment linked to the young model in via Condotti 9, one of the most exclusive streets in Rome. The property is valued at 4.9 million euros according to Italian media.
From Italy to Venezuela
"How could an aspiring actress and saleswoman with a part-time job and a salary of 1,840 euros declared annually be able to afford such luxuries?": Was a question that several Italian media asked at the time.
Today, the 27-year-old is in the news on the other side of the Atlantic, specifically in Venezuela, where she made a public appearance this Sunday assuring that her husband had been "kidnapped."
He was talking about Alex Saab, a 49-year-old Colombian of Lebanese origin, accused of being one of the main figureheads of different networks of corruption within the Venezuelan government.
Saab was extradited to the US over the weekend, from Cape Verde, and on Monday a Miami judge denied him bail.
"In full one of reason"
From the popular Plaza Bolívar in Caracas, Camilla Fabri read a letter issued by her husband, Alex Saab.
"I will face the trial with full dignity. I wish to make it clear that I have nothing to collaborate with the United States, I have not committed any crime, "Saab said through the letter.
Fabri also made it clear that he was in "full use of reason" and was not suicidal: "just in case they kill me and they say I committed suicide," he read.
"What bothers the United States the most is that my husband will never bend. Never. ", He assured.
In his native Italy, authorities seized assets worth around 10 million euros, including his sumptuous property on Via Condotti 9 in Rome and some valuable works of art by pop artist Edward Spitz.
"An international network of corruption"
The seizure was ordered in October 2019 by the investigating judge Francesca Ciranna, after investigations by an Italian police unit specialized in finance, who worked to get to the origin of the fortune and found a complex international money laundering system originated in Venezuela, reported the newspaper The Republic in November of that year.
"The capital generated by an international network of corruption and money laundering based in Venezuela, investigated by the US justice, reached Italy," wrote journalist Francesco Salvatore.
At the time of publishing this information, it could not be confirmed What is the state of the investigation in Italy?
According to the Venezuelan and Colombian media, Camilla Fabri married Alex Saab in 2014 and they have two daughters, four and one year old.
In his book, "Alex Saab: the truth about the businessman who became a billionaire in the shadow of Nicolás Maduro", the Colombian journalist Gerardo Reyes relates that the businessman linked to Chavismo met the Italian model in a restaurant in France. A few later they started dating.
By November 1
The book recounts that Saab's marriage to his now-ex-wife, Cinthya Certain, had begun to unravel in 2012 as the businessman grew richer and richer.
According to Washington, Saab transferred some US $ 350 million out of Venezuela to accounts they controlled in the United States and other countries.
Saab was arrested in June 2020 in Cape Verde, an African archipelago where the private plane in which he was traveling to Iran made a technical stopover.
The Maduro government tried by all means to prevent the extradition of Saab to the United States from taking place, and even appointed him plenipotentiary ambassador and alternate permanent representative of the Venezuelan Mission to the African Union
The last of these measures was to appoint Saab as a member of the negotiating team in the talks in Mexico.
The judge set Monday, November 1, as the date for the appearance of Alex Saab before the US courts.
Now you can receive notifications from BBC News Mundo. Download our app and activate them so you don't miss our best content.

www.bbc.com
Eddie is an Australian news reporter with over 9 years in the industry and has published on Forbes and tech crunch.