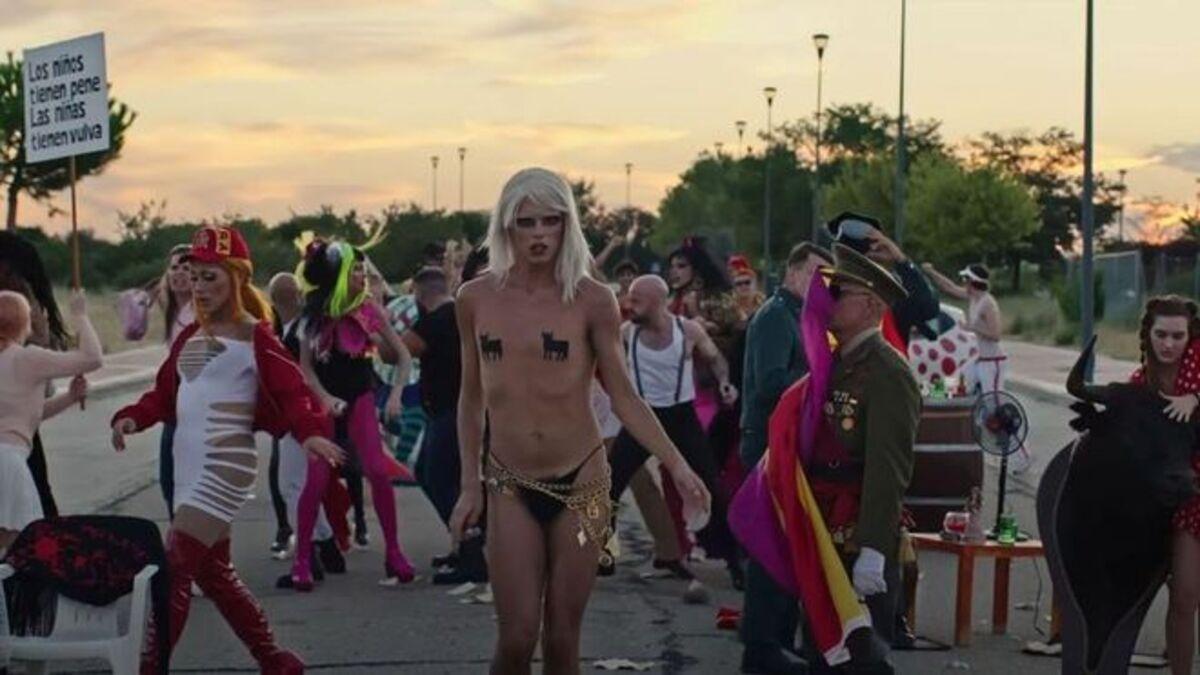 Born in León and raised in Mallorca, Samantha Hudson has gone from being a controversial student to one multi-talented activist and artist that takes several years revolutionizing social networks, the world of music and the world of entertainment.
Leap to fame: the video clip "Maricón"
Samantha Hudson is the stage name of Ivan González Ranedo, a 22-year-old who rose to fame in 2015 with the video clip of 'Maricón'. This was a high school work for which he ended up receiving an A from his teacher. Even so, the work was submitted to a review before a faculty, who they reaffirmed their support for the video clip.
However, the professor of the religion subject mobilized and made a wake-up call to the rest of the Catholic community. The video was described as "blasphemous" by a deputy of Citizens in the Balearic Parliament and, even, the HazteOír platform carried out a collection of signatures asking the teacher to file from Samantha. The young woman ended up being excommunicated by the bishop of Mallorca.
Singer, activist and actress
Hudson finished the baccalaureate in 2017 and gave the speech at the graduation ceremony, in which he insisted on the political revolution that supposed their actions: "The moment I put on a crown, it was a political act. The moment I put on a backpack of princesses, I'm fighting a system that oppresses me. And when I dress in pink and go out to the streets and attract attention, I am fighting against a society that rejects me and denies me the right to enjoy my own life. Because I really am in danger for being who I am."
In 2018 Joan Porcel directed a documentary about the artist called "Samantha Hudson, a story of faith, sex and electroqueer", which can be found in Filmin and in which an excerpt from his graduation speech is collected.
The young woman moved to Barcelona shortly after finishing her studies with the aim of betting on her music. However, he was only there for a year. After passing through Barcelona, ​​he moved to Madrid where he began to participate in shows like "Euthanasia Deluxe", at the Lara Theater and that it was taken to Valencia and Barcelona. He also performed performances weekly in a concert hall in Chueca with the singer of the Movida, Paco Clavel. At the end of 2020, the series of podcasts together with Jordi Cruz -the mythical presenter of 'Art Attack'- under the title "Are you still there?", Produced by Netflix.
In February 2021, he participated in the Feroz Awards, with a monologue claiming the "abandonment of the genre" in the cinema. Months later he published "Dulce y bautizada", "Disco Jet Lag" with La Prohibida and a few days ago, "Por España", a controversial song about the law of historical memory and the dictator Franco.
The young woman participated in the sixth edition of MasterChef Celebrity and, although it did not last long (two programs), she offered memorable moments and looks very striking. One of his first dishes was called "Today I have seen a squirrel" and, although it caused a lot of laughter, it was rated as "hideous".
Samantha Hudson and gender
"I liked my appearance when I fit into a female role. That doubt was born in me and for a time I tried to find out and experiment ", he explained in El País in 2020 where, in addition, ruled out defining itself as "non-binary" and said he considered himself a boy but what "men's clothing is very boring."

www.informacion.es
Eddie is an Australian news reporter with over 9 years in the industry and has published on Forbes and tech crunch.