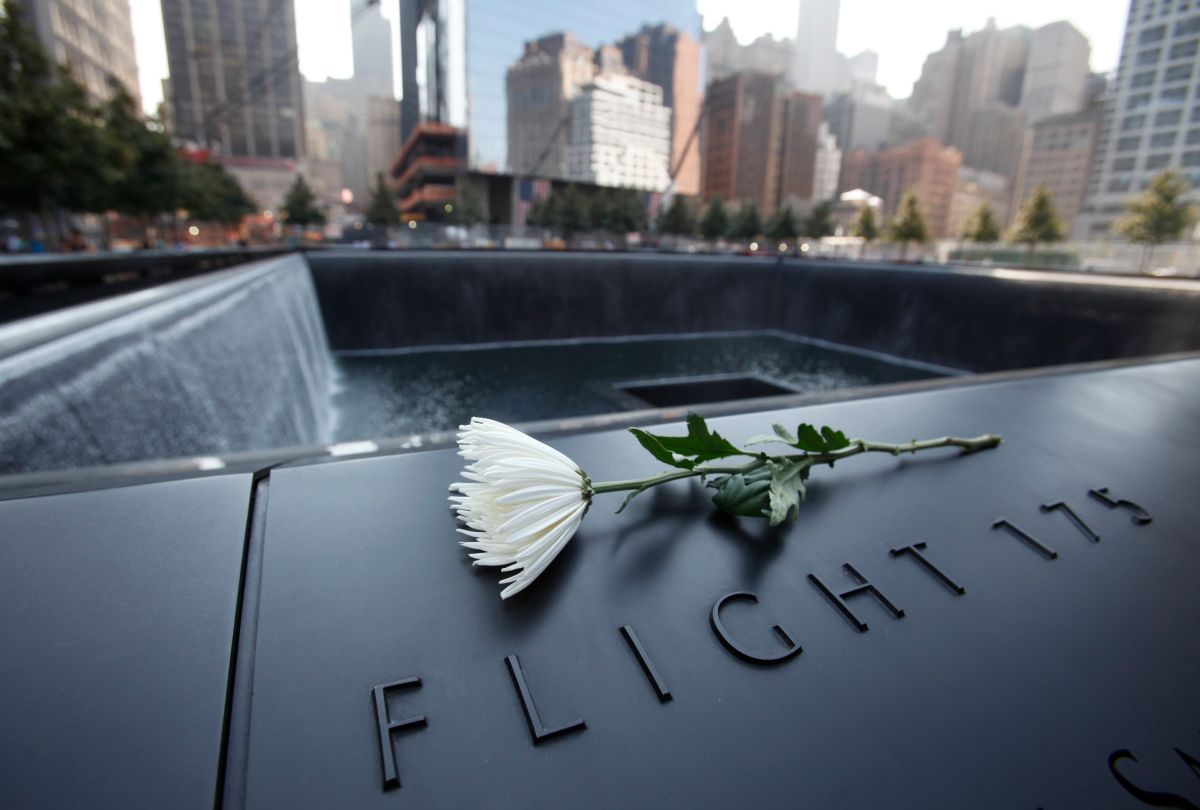 Photo: Mike Fresh-Pool / Getty Images
This Saturday they are already being fulfilled 20 years since the September 11 attacks, which resulted in the loss of 3,000 human lives.
Throughout these decades we have known and heard hundreds of fascinating stories about the victims of the so-called 9/11, drawing a lot of attention, especially those of the passengers who flew in one of the United Airlines (UA) planes that ended up crashing into the Twin Towers and who They took advantage of the last minutes of their lives to say goodbye to their loved ones, either with a phone call or with a text message.
A man called Brian Sweeney, who was a passenger on UA ​​flight 175, was one of the fatalities of the 9/11 attack. and throughout these years, their love story has been told and remembered.
Who was Brian Sweeney?
That September 11, 2001, Brian David Sweeney boarded UA Flight 175 in Boston for Los Angeles.
Sweeney had been a pilot in the Navy and had worked as an instructor at TOPGUN, Miramar, California. He was discharged from the Navy in 1997 after an accident that left him partially paralyzed.
But this did not prevent the man from making his life. 7 months before, he had met a girl named Julie Sweeney Roth in a bar in Philadelphia, who assures that from the first moment he saw him, he was attracted to him, due to his 6'3 height, his denim stretcher and a baseball cap.
After 7 months of relationship with Julie Sweeney Roth, they finally moved in together and in a short time they were married.
In February 2001, Brian and Julie moved to Cape Cod, Massachusetts, where she worked as a high school teacher and he was a defense contractor; for his work, once a week, Brian had to travel to Los Angeles.
As soon as Sweeney realized that the plane he was traveling on had been hijacked, He sent a voicemail message to his wife that read as follows:
"Jules, this is Brian. Listen, I'm on a hijacked plane. If things don't go well, and it doesn't look good, I just want you to know that I love you deeply. I want you to do well, have a good time, the same with my parents and with everyone, and I love you and I'll see you when you get there. Goodbye baby I hope to call you ".
Then, the plane in which this man was traveling crashed into one of the towers that made up the World Trade Center.
"He was a warrior, and you just didn't think something like this could take him away. So you keep hoping until it's validated in some way. And all I needed was that message and I think he left it very selflessly. I don't think he left it until he knew I wouldn't be coming home ", Julie commented in an interview long ago for the 9/11 Memorial & Museum.
"It was his last request for me, and his last way of letting me know that it was going to be okay and that he believed he would see me again. And that's all I needed to know ", added the woman, who claims to have felt calm when listening to the message.
"I am grateful for that, so grateful for that message because at least I know, without the slightest doubt, what he was thinking. The calm in his voice calmed me down, so I have that. And because it is in a message. I can share it with anyone who wants to hear it. And it is very powerful. He made very powerful statements with that message ", he sentenced.
Years later, Julie found love again, got married and has 2 children. She currently works as a substitute teacher and volunteer at the 9/11 Memorial and Museum.
It may interest you:
"It's still hard for me to accept it!": Dominican mother who lost her daughter on 9/11 in one of the Twin Towers
20 years after the 9/11 attack, NYC is still trying to piece together the 'puzzle' of the health effects of thousands of survivors
20 years after 9/11: the complete list of documentaries and programs for the anniversary of the attack on the Twin Towers

eldiariony.com
Eddie is an Australian news reporter with over 9 years in the industry and has published on Forbes and tech crunch.