1. Biden vs. Putin

A year after taking office as president of the United States and with his popularity at a minimum, Joe Biden has returned to the tense relationship with Russia that he already experienced when he was Barack Obama's vice president. The American seems more concerned about the power of China than about the conflict between Russia, Ukraine and the European Union, where, however, he has been forced to take matters into his own hands due to a matter of importance to his international position. Biden believes that Russia will invade Ukraine, further stating that Moscow "will pay a high price for it, something of which it is now unaware" and of which Putin, according to him, will "repent". "Our allies and partners are ready to impose severe sanctions and significant punishments that will do great harm to Russia and the Russian economy," the American warned.
Putin, who threatens on the border with Ukraine, is very unhappy with Kiev's intentions to approach the European Union. Despite the rejection of the EU, which precisely wants to avoid a conflict with Russia, more and more Ukrainians are approaching European postulates and moving away from the Russians; in Moscow have still not overcome their loss of power over Ukraine three decades ago. NATO turns its back on the Ukrainian president, Zelesnki, with a view to integrating him into the Organization, although it is taking positions in his favor to cool down threats from Russia.
2. Lavrov vs Blink

Sergei Lavrov has been the Russian Foreign Minister for 18 years, and before that he held positions of enormous importance as the representative of the international relations of the Soviet Union. It's one of the Vladimir Putin's most trusted men, and has been dubbed "the iron diplomat." They say of him that he is a ruthless negotiator, that he is tough and difficult, but that he can also be calm and captivating. The perfect negotiator for Russia. "We have never threatened the Ukrainian people. All this hysteria raised by the West seeks action from Ukraine. They should not try to sabotage the Minsk agreements," he said this Friday from Geneva.
On the other side of the Atlantic is Antony Blinken, Secretary of State in the Government of Joe Biden. His intention right now is to coordinate action against Russia, being severe but without unleashing the war that is brewing, while trying to stop Moscow's advance. Blinken has in his favor having understood well with his counterparts from the main European powers. "The United States and European partners will act with one voice on Russia and Ukraine," he warned. The main intention of the West right now is be united and confident, so as not to repeat the mistakes that were made in Crimea eight years ago: "The West was confused, indecisive and slow, and this allowed Russia to commit many crimes and kill many Ukrainian citizens," said Ukrainian Foreign Minister Dmytro Kuleba .
3. Volodimir Zelenski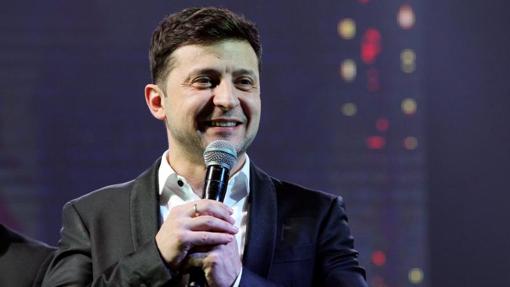 Volodymyr Zelensky was, until 2019, a comic actor who in a television series played a normal man who became president of Ukraine. And the fiction became reality, when three years ago he won 74% of the votes in the second round of the national elections.
He is the sixth president of the country, and the most pro-European of all. Your intention to closer to the EU and NATO, backed by three quarters of its citizens -as the aforementioned electoral results indicate-, have provoked the Russian threat.
His government is trying to take a stand to defend itself against Putin's threats, seeking European support, and in fact has asked the German Executive to expel Russia from the Swift international payment system.
Zelensky has addressed the citizens of his country to convey calm and ask them "not to panic" because that is "what Russia is looking for", according to him.
4. Jens Stoltenberg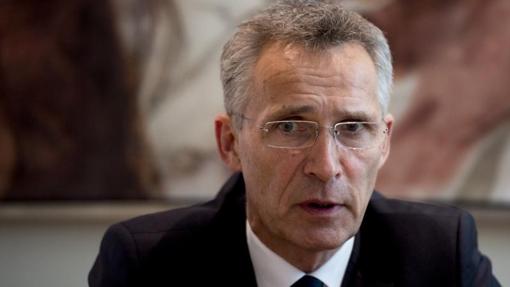 He has been the secretary general of NATO, the North Atlantic Treaty Organization, for seven and a half years. The former Norwegian Prime Minister opted for a financial and economic – but not non-military – threat against Russia, in order to avoid direct armed conflict. He believes that the solution to the crisis has to be political, and he wants to strengthen the channels of communication with Russia.
Even so, Stoltenberg has stated that in NATO there are those who choose to supply lethal weapons to Ukraine if necessary, although there is no collegiate decision on this matter.
He has proposed a series of meetings of the Russia-NATO Council to defuse tension: "To address relations, the allies are ready to see how strengthen lines of communication civilians and military", he stated, according to EP. "We must be clear about the prospects for progress. But when tensions are high, dialogue is even more important and NATO allies will do everything they can to find a political way forward."
5. Ursula Von der Leyen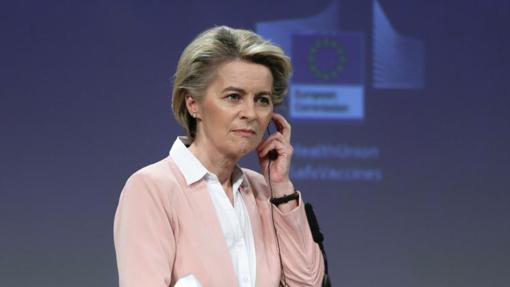 The President of the European Commission is playing a fundamental role in this crisis, as de facto spokesperson for European positions. This Thursday, in a speech addressed to the Davos Economic Forum, he assured that if there is an aggression by Russia against Ukraine, there will be very serious consequences. "We hope that the attack does not happen, but if it does, we are prepared. If there are more attacks on the territorial integrity of Ukraine, we will respond with brutal economic and financial sanctions," he said, in line with Stoltenberg.
Von der Leyen argues that "European nations are firmly behind the need to protect Ukraine's independence» and that «the European Union is by far Russia's largest trading partner and by far its largest investor».

www.abc.es
George is Digismak's reported cum editor with 13 years of experience in Journalism