Dalia Ventura
BBC World News
Not everyone can be, but 6 is a perfect number.
We've known this for 2,300 years, which is considerably longer than the vast majority of the other 50 known members of the exclusive club.
The perfect numbers are those equal to the sum of their divisors: 6 can be divided by 1, 2 and 3, and when you add those numbers, the result is 6.
The history of perfect numbers is part of one of the oldest and most fascinating branches of mathematics: number theory.
The first to refer to them was none other than Euclid, in his influential work "The Elements", published in 300 BC.
He had discovered four perfect numbers, and in his book he revealed a sure way to find others. Safe, yet difficult and time consuming.
If you're curious what the formula was, here goes. If not, skip what's between the green lines.
This is, step by step, what he said:
"If any multitude of numbers is continuously set in double proportion …"
That is, for example, 1, 2, 4, 8, 16, 32, 64…
"…(starting) from one unit, until the entire sum added becomes a prime.."
So let's add up to a prime number (divisible only by 1 and itself)
"… and the sum multiplied by the last (number) makes some (number), then the (number like this) created will be perfect".
So the sum is multiplied by the last number in the sequence: 31 x16 = 496… and the result must be a perfect number.
496 can be divided by 1, 2, 4, 8, 16, 31, 62, 124 and 248. If we add them up, the result is 496 so, effectively, it is a perfect number.
Euclid not only left four of those select numbers –6, 28, 496 and 8128– but inspired subsequent generations of mathematicians to continue the search.
The long search. It would be more than 1750 years before another perfect number was identified.
Before that, another Greek mathematician, the Neo-Pythagorean Nicomachus of Gerasa (c.60-c.120 AD) gave them a more mystical character.
Divine
In his "Introduction to Arithmetic", Nicomachus made a classification of numbers that included the perfect ones, and put the others in their place.
The perfect ones had already been defined by Euclid, but if the sum of the divisors gave more, they were abundant; if I gave less, disabled.
But he did not limit himself to giving them names: the numbers may have been created equal, but for Nicomachus some were more equal than others.
When there is too much, he said, "there is excess, superfluity, exaggeration and abuse; in the case of very little, there are desires, defaults, deprivations and insufficiencies".
The contrast with being on an equal footing was stark.
"It happens virtue, just measure, decorum, beauty and things like that, of which the most exemplary is that type of number called perfect".
Its classification left its mark. The perfect numbers became, at least for a time, divine.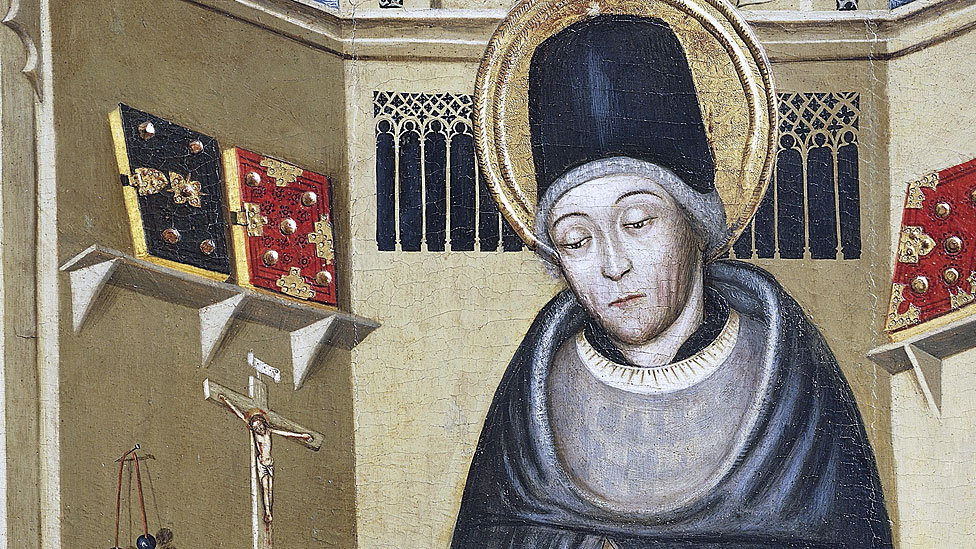 GETTY
6 is a perfect number, and not because God created all things in 6 days; rather, the opposite: God created all things in 6 days because the number is perfect "
Thousands of calculations later …
In 1456, someone recorded another perfect number in a medieval manuscript: 33550336.
And in 1588, the Italian mathematician Pietro Antonio Cataldi found two others: 8589869056 Y 137438691328.
Can you imagine the amount of work that must have cost them to achieve it without a computer!
It's impressive … and the perfect 8th number that would be discovered two centuries later, even more.
It was identified by none other than the great Leonhard Euler in 1772, had 19 digits and, according to the 19th century English mathematician Peter Barlow, was "probably the biggest ever to be discovered".
Two decades after his death, the 9th y was found, thanks to advances in technology and number theory. The time periods between one discovery and another were shortened to the point that in this millennium they have been finding almost one a year.
Now we know a total of 51 perfect numbers. The most recent has 49,724,095 digits.
The elusive odd
If you saw them all, you would notice that without exception they are even.
That gave birth to one of the oldest mysteries in mathematics: the Odd Perfect Numbers Conjecture.
A conjecture is a rule that has never been proven, in this case it would be something like "all perfect numbers are even".
That is something that we will not be able to affirm until the great question that mathematicians have asked themselves from René Descartes in the 17th century to the Norwegian Øystein Ore in the 20th century is resolved: Are there odd perfect numbers?
Several brilliant minds have advanced in search of the answer.
However, the only thing we know so far is that if there are must be greater than 10³⁰⁰, since the conjecture has been computationally verified up to that amount without finding any.
But at the end of the day …
What are they for?
Given the size and number of luminaries in the mathematical world who have devoted time and gray matter to perfect numbers, perhaps it is natural to wonder what their importance is.
And nothing is more pleasant than finding a magnificent answer, like the one David E. Joyce, professor of Mathematics and Computer Science at Clark University, gave on the Quora portal.
"The traditional criteria of importance in number theory are aesthetic and historical. What people consider important is what interests them. That differs from person to person," he says.
In a nutshell, they are important because they are interesting… what better reason! And if you've read this far, you probably agree.
Furthermore, one of the most fascinating things about mathematics is that it often reveals wonders to us that only with time we come to understand.
Remember that you can receive notifications from BBC Mundo. Download the new version of our app and activate them so you don't miss our best content.

www.bbc.com
Digsmak is a news publisher with over 12 years of reporting experiance; and have published in many industry leading publications and news sites.