Ines Serrano Fernandez
The Conversation*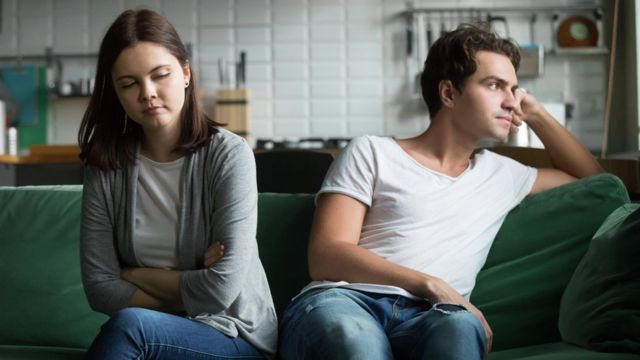 At the end of the 70s, Elton John sang that of Sorry seems to be de hardest word. It is one of his most emblematic songs. The title focuses the attention on the subject we want to discuss: sometimes saying "I'm sorry" seems the hardest thing to say.
Apologizing is difficult and for that reason, if necessary, we try to implement all kinds of strategies to avoid it.
Some examples are giving explanations of what happened (trying to make the offended person understand the reasons why they acted in a certain way), downplaying what happened, joking about it, making excuses (not assuming responsibility), avoiding talking about it. fear or pretend nothing has happened.
But these options do not achieve the facilitating effect of forgiveness that apologies have.
There are several reasons why it is difficult to take full responsibility for the consequences of actions and to apologize.
The reasons why it is difficult to take responsibility
The first is that supposes a loss of self-esteem, since it has to be recognized that the behavior itself caused harm. The image of oneself is going to see the least questioned.
If the negative evaluation is towards the behavior that one carried out, guilt may appear. In the event that this negative assessment refers to the person completely, that is, it is a global label, then shame will appear.
Both emotions are difficult to handle, and hence you avoid apologizing and being aware of the damage, precisely so as not to feel them.
The second reason implies a certain perception that power or status is lost. Some people find it humiliating what is known as "bowing the head" for exactly this reason.
It would be a matter of pride, which is also a self-conscious emotion along with guilt and shame. In the case of pride that prevents taking charge of the pain caused to the other, there would be an excessive attachment to an overvalued image of oneself.
Finally, the third reason is fear of being asked for costly compensation, that one feels that he cannot or does not want to offer.
It can also happen that it is a mere fear, which is not fulfilled later, since the offended person does not always request compensation; most of the time he seeks understanding of his pain, to perceive sincere regret and good intentions.
It is as important to apologize as it is to be sincere, since otherwise it is difficult for the offended to be forgiven. The perception of sincerity is higher when the apology occurs spontaneously and close to the offense, and it is lower when a benefit is obtained for it (prison, for example).
Narcissism, guilt and pride
On what does it depend that when becoming aware of the damage committed, the emotion of guilt, shame or pride appears within one?
An important reason, which does not exhaust other possible reasons, is the level of narcissism that is in the personality of the individual. Those with the lowest level of narcissism are more prone to guilt. On the contrary, those with higher levels will tend to shame / pride, which are actually two sides of the same coin.
Pride is an emotion that is healthy when it allows us to appreciate what one is capable of building, actions and experiences, one's own achievements, as well as the achievements and actions of others.
The problem with pride appears when it is so high that it moves the person to pride, which makes her value herself above others. It can become a source of blockage, both for ideas and for empathy with others.
The narcissistic person may resist becoming aware of the harm to the other and cling to pride. With this, he manages to safeguard his image before him, but creates an intense discomfort to the other. However, resistance sometimes yields to the evidence, and takes over in all its magnitude. And there, shame would appear, and with it an intense discomfort.
The appropriate level of guilt, shame and pride will depend on whether the apology reaches the injured person or whether that possible forgiveness is in the way. It can help this balance not to identify with the action committed as failed, erroneous and harmful that it was.
Anyone is much more than their behaviors, so sticking to the idea that "I do everything wrong" or "I'm bad, I'm a mess" is completely fallacious.
In addition, not having those thoughts of yourself will help you stay on the same level as others, knowing that you are as worthy of value as the other and taking care of yourself. empathic connection, which will allow healthy relationships.
*Inés Serrano Fernández is a collaborating professor and doctor in the Department of Psychology at CEU San Pablo University, Madrid. His original article was published in The Conversation that you can read here
Now you can receive notifications from BBC Mundo. Download the new version of our app and activate them so you don't miss out on our best content.

www.bbc.com
Eddie is an Australian news reporter with over 9 years in the industry and has published on Forbes and tech crunch.