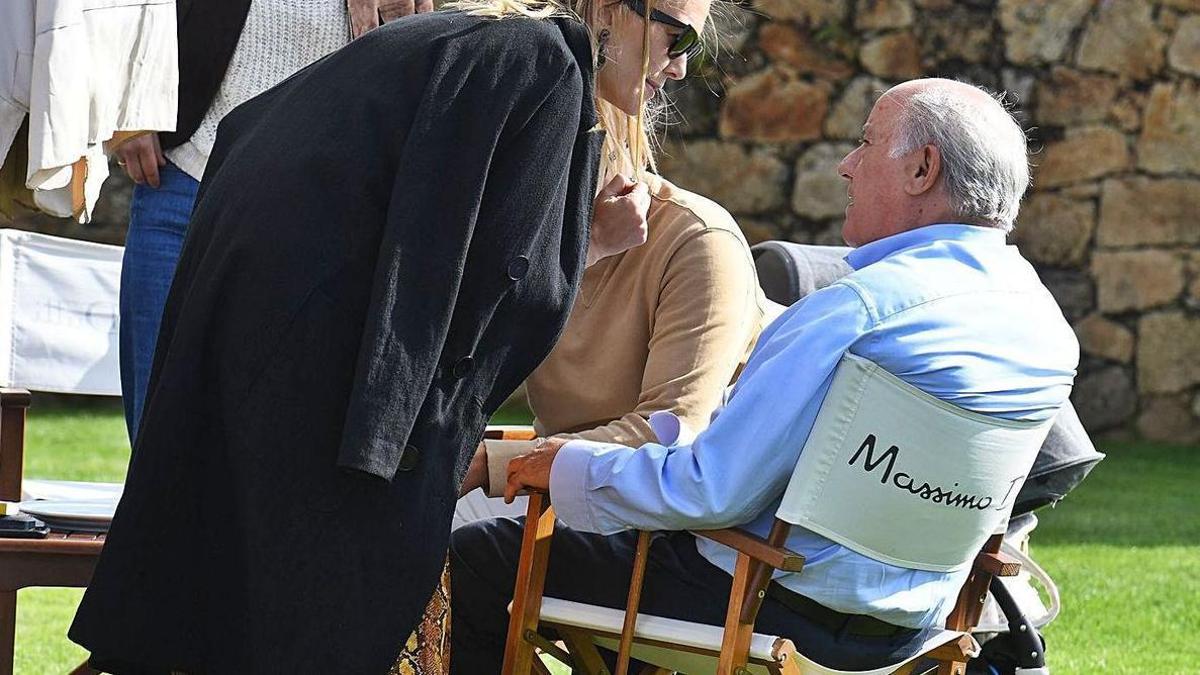 On Avenida Diputación, Inditex headquarters, in Arteixo there is not a stitch without thread. And more on communication issues. There is nothing left to chance. Everything is calculated. Very calculated. Do not forget that Any information that comes out from within the Galician textile giant is scrutinized by thousands of eyes and may affect its listing on the Stock Market.. And above all, because it has a very low communication profile: his founder, Amancio Ortega, has never given an interview or made a statement, and its president, Pablo Isla, it is not very common in the media, although he does usually go to give a conference.
That is why it is striking that Marta Ortega, at 37 years old, has broken his silence and you have given your first interview to a media outlet. Why at this time? Why to The Wall Street Journal? What conclusions can be drawn from his words? Who are they aimed at?
This first interview is your presentation to society. Not before society in general, but before the economic society, before the markets, before those who rule in the financial spheres. Throughout the interview talks about business, product, how he sees his future within Inditex, how the company sees … All directed to the world of finance.
And to make his debut public he has chosen the best possible vehicle, 'The Wall Street Journal', the bible of capitalism, as some call it. The most influential and most widely read business newspaper on the planet. The most read by the upper echelons of the world economy. So better showcase is impossible.
For years, although it has never been said publicly, the ground is being prepared for Marta Ortega Be the heiress from his father's business. And this latest move in the form of an interview is one more step. But a big, big step. All your words hide a message and have one or more recipients. Perhaps his most relevant phrase is when he assures: "I will be where the company needs me." It is a message of tranquility for all the actors: for the markets and shareholders, for his father, for Pablo Isla and even for the workers. His words give stability to the company because there will be continuity. He won't walk away and go out of business. Tie your destiny to that of Inditex.
Another relevant conclusion that is drawn from his words is that among his plans is not to lead the company. That's what its president, Pablo Isla, who Amancio Ortega recruited a decade ago, is for. "I don't know anything about big numbers," he came to admit during the interview.
"You never know your future, and I'm open. But to be honest I prefer to stay close to the product. I think that's what my father always did, "he says at another point. In addition to giving Isla peace of mind to continue her work, it is a nod to her father. It comes to say. "I want to do what my father has done." And for a father, hearing these words from a daughter is pure gold.
This first interview with Marta Ortega is also a change towards a more modern communication within Inditex. His father has never made a public statement. I do not know the tone of his voice. Pablo Isla is also sparing in his public appearances. Marta Ortega no. Marta Ortega he goes to parades, he does not hide from photographers and allows himself to be photographed —Although that does not mean that she likes it—, she sets up her wedding banquet in a place that everyone can see her enter, she is a regular in gossip magazines, she is an active user of social networks …
He has an account on Instagram, although it is private. More than a thousand and a half people he follows and a thousand followers. And he has posted more than 1,500 photos. In his bio he just put a link to his interview in 'The Wall Street Journal Magazine'. At Inditex there is no stitch without thread.
An expert journalist and the Messi of photographers
Marta Ortega's first sought-after appearance in the media has been prepared with great care. He has chosen the magazine 'The Wall Street Journal' for this. The most prestigious business newspaper in the world. The extensive report has been made by the journalist Elisa Lipsky-Karasz, who has been a deputy editor of the publication for a decade. For the photos, he has had Steven Meisel, which they call the Messi of fashion photography. She has worked for 'Vogue', among many other magazines, and the photographs from the book 'Sex' that Madonna published in 1992 bear her signature. And to close the triangle of reportage production, the styling is carried out by Karl Temper, who has worked for 'Interviu', 'Vogue Italia', 'Vogue Paris' or 'The New York Times'. Calvin Klein, Valentino, Tommy Hilfiger, Dior, Louis Vuitton or Benetton campaigns bear his stamp. As a consequence, it is noticeable that both the photographer and the stylist are specialized in fashion, because they show Marta Ortega as if she were a model.

www.informacion.es
Eddie is an Australian news reporter with over 9 years in the industry and has published on Forbes and tech crunch.