Lucia Blasco
BBC News World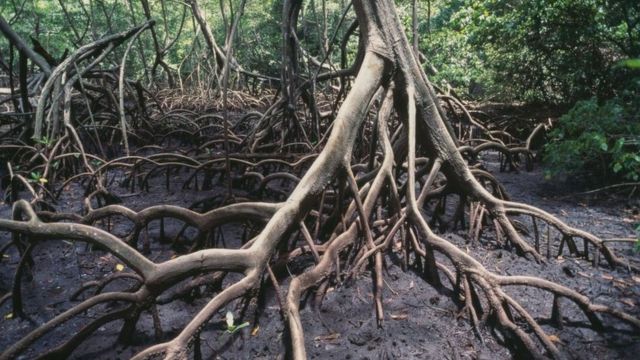 Imagine a forest. You probably visualize a lush green jungle. Maybe a park of giant sequoias. Or you may be imagining a pine grove with tall trees against the blue sky.
But there is a type of saltwater flooded forests and mudflats, with strange trees that are home to swarms of mosquitoes that we often despise and that, however, are one of the most fascinating ecosystems on our planet: mangroves.
"Usually, mangroves suffer from a bad image and a bad perception," Dominican biologist Andrea Thomen, project manager for Grupo Jaragua, a non-profit organization dedicated to conserving island biodiversity, tells BBC Mundo.
"They are considered dirty places full of mosquitoes. Where you might want to see a beach, you find this type of area that is very little appreciated by people in general. But the reality is that have a greater value than previously believed".
"They are the perfect buffer against hurricanes and tropical storms," ​​explains the biologist. And that data is key when we are in the Caribbean country.
According to the United Nations Development Program (UNDP), around the 70% of the population of the Dominican Republic is vulnerable to floods and storms, while Aqueduct Global Flood Analyzer – an online tool that quantifies global flood risk – estimated a flood risk equivalent to US $ 262 million in 2020 that will increase to US $ 334 million in 2030.
However, the loss of mangrove forests is one of the most critical environmental problems facing the Dominican Republic.
A national campaign that starts this Monday, July 26 (the International Day for the Conservation of the Mangrove Ecosystem) seeks to provide a solution to the problem.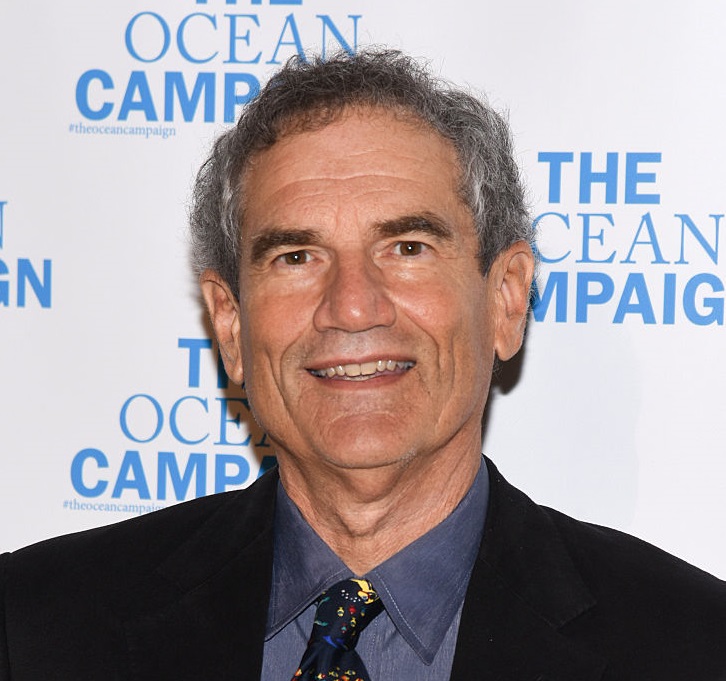 GETTY
"We want the Dominican Republic to be proud of its mangroves"
The initiative, funded by Seacology – a California-based non-profit organization – and managed by local NGO Grupo Jaragua, aims to insult the nation "be proud of your mangroves"Duane Silverstein, executive director of Seacology, tells BBC Mundo.
But why is it so important to save mangroves and why are they in danger?
A natural barrier against climate change
Mangroves are a forest and wetland ecosystem made up of trees and shrubs that grow in brackish and saline water along tropical and subtropical coasts.
Its roots are anchored underwater in underwater sediments and extend above the surface.
"The mangrove ecosystem has a composition of plant species incredibly adaptable that grow in the most difficult conditions in which a plant can exist and that are a natural refuge for many species such as birds, crabs and all kinds of fish, who use them as a nursery ", says Andrea Thomen.
That is why it is said that these "forests of the sea" are a natural nursery for animals.
In addition, the biologist explains that these ecosystems prevent soil erosion and are vital to protect coastal communities.
"About a decade ago, researchers began a series of studies that determined that mangroves have the ability to capture very effectively blue carbon, sequestering carbon dioxide and leaving it trapped in the sediments of seas, oceans and wetlands ", says the scientist.
Specifically, these flooded forests can sequester up to five times more carbon dioxide than tropical forests.
"They play a key role when it comes to controlling the effects of greenhouse gases and maintaining and regulating global temperature. They are the natural line of defense against the winds of hurricanes and tropical storms that destroy and flood cities, "explains Thomen.
"Maintaining the mangroves as a barrier against the impacts of climate change is one of the most important measures that we must take in the long term," adds the Dominican scientist.
"That service that mangroves provide to communities is key and cannot be replaced. And they are especially important to protect very low-income rural communities."
Silverstein agrees that these types of forests are "a very powerful tool to combat climate change".
"Unfortunately, mangroves are not well understood by the general public. People are simply not aware of the tremendous benefits they bring," adds Silverstein, who has more than three decades of experience dedicated to preserving the environment.
In "critical" state
Despite being, as experts say, a natural barrier against the effects of the climate crisis, this ecosystem has been disappearing at a frantic rate.
In the last 50 years, more than a third of the mangroves in the Dominican Republic have been destroyed.
25,900 hectares of mangroves in the insulting country are deteriorating, threatened by coastal tourism, agriculture, urbanization, timber extraction and overexploitation of species such as fish, crabs, oysters and birds.
"Coastal tourism development it has been one of the main reasons why in the Dominican Republic we have lost a large amount of mangrove forests ", explains the biologist.
"Mangroves have also been destroyed to make coconut plantations that have recently emerged to nurture this tourist industry."
The scientist emphasizes that the problem is not only the destroyed part, "but what remains is found in a critical condition, degraded".
Thomen explains that in the last five years the number of organizations paying attention to mangrove conservation has increased and that there was "a little awakening." But it's not enough.
What is the Dominican Republic plan?
The campaign that starts this Monday has a duration of five years and seeks to establish the mangroves as a valuable resource in the Dominican Republic.
It includes actions to raise awareness and pride in mangroves at the national level, such as curricula and art exhibitions, as well as continuous support for mangrove ecotourism, so that the jobs and tourism income necessary for coastal communities are created without destroying the ecosystem .
Is about the first initiative of its kind worldwide.
"It is the largest educational campaign that has been carried out to date to save mangroves and, if it is successful we hope, we would like it to be able to expand to other countries in Latin America and other regions of the world," explains Duane Silverstein .
"Education is key to the survival of mangroves because people need to stand up and say: 'we have to defend them because they are important not only for us, but also for our children and our grandchildren; we must take care of them for our own good'".
Another unique component of this campaign is that it seeks to involve young Dominican athletes to participate in vital environmental actions to save mangroves. in exchange for sports equipment, such as baseballs, bats, or volleyball.
"Actions can range from planting mangroves, to clearing them, to helping scientists record how many species there are," explains Silverstein.
"But the core of this campaign is not just public education, but the public pride. Because if we don't do something to save them, they will be history sooner or later. "
"The irony is that with global warming there are more tropical storms, so we need mangroves more than ever to reduce the damage that we ourselves are causing to the planet."
"We want Dominicans to feel proud that they are leading the way to save this valuable ecosystem."
Now you can receive notifications from BBC News Mundo. Download our app and activate them so you don't miss our best content.

www.bbc.com
Eddie is an Australian news reporter with over 9 years in the industry and has published on Forbes and tech crunch.