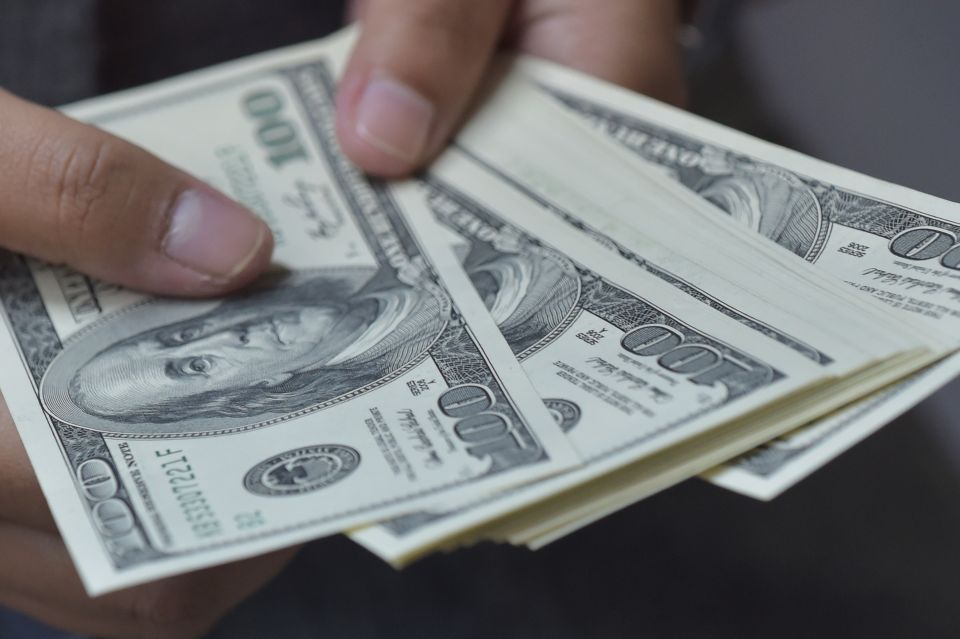 Americans will get more help as part of the third stimulus check.
Photo: ADEK BERRY / Getty Images
The third $ 1,400 stimulus check that is under consideration by the United States Congress for final approval in March could imply more money in the pockets of the beneficiaries not only for the amount of the base amount but for the evaluation that the Internal Revenue Service (IRS) of recipients' income.
The bill being handled by the Democrats establishes that, initially, the IRS will examine eligibility and payment amount based on the 2019 and 2020 tax returns.
For the previous rounds, the agency used tax information from 2018 and 2019, or the most recent it had for each taxpayer on file.
For the upcoming round, it is very likely that the office will use the most up-to-date tax return, that is, the 2020 tax return. So if you generated less income last year due to the pandemic -reality of many Americans- and The above is reflected in the return you present this season, the above could increase the size of the refund. You may also be eligible for low- or moderate-income tax credits that you were previously unable to claim and would earn you a more generous return of money from the IRS.
If, on the other hand, the IRS processes the third stimulus check with the overdue information from the 2019 return, you will need to request the remaining payment due to you on the return you file the following year (2022).
More money for dependents
The measure for stimulus checks evaluated by federal legislators provides for stimulus checks of $ 1,400 and the same amount for each minor or adult dependent. This provision also means more money for aid recipients.
The proposal in the House of Representatives specifies that individuals who earn annually up to $ 75,000 and $ 150,000, in the case of marriages, will be credited with the total payment corresponding to the third stimulus check. From those income thresholds, payments will be gradually reduced to individuals earning more than $ 100,000 and couples earning $ 200,000 who will receive nothing.
Budget Committee works on the package
At the moment, the House Budget Committee brings together the sections of the package to vote it down in that legislative body the following week, most likely beginning on Friday, February 26.
After the process in the Chamber, the bill will go to the Senate for evaluation.
It is expected that in the Senate, the legislation will be approved under the "reconciliation" mechanism and without the votes of the Republicans in that body.

eldiariony.com
Eddie is an Australian news reporter with over 9 years in the industry and has published on Forbes and tech crunch.