TOAs the sun sets on a sensational Euro 2020, the roar that rings in our ears has a different tone than usual. The chants emanating from Wembley, pubs and fan zones are less blatant than before. Is this a new dawn for belt marathons?
The revival of the Eurodance classic from the Gala camp Freed From Desire in 2016 helped break down the macho facade. With a useful thud before the chorus that allows you to correct the place before an inevitable pogo erupts, the lyrics have been transformed depending on who exactly terrorizes the defenses, keeping them in circulation. The fact that Gala Rizzatto is Italian is unlikely to stop Freed From Desire across the country on Sunday.
Atomic Kitten's redesigned Southgate You're the One has also melted hard hearts, sung this year with a more authentic belief than its debut in the stands at the 2018 World Cup. As the group's Liz McClarnon admits: "It went viral, but it wouldn't have gone viral if the guys hadn't played so great. "
That said, playing bad is encoded in the most enduring chant in the country, Three Lions. While it's hard to imagine Brazilian fans constantly reliving Germany's 7-1, who among us doesn't feel tingly when Jonathan Pearce yells, "Oh, he's saved!" during the intro of the 1998 version?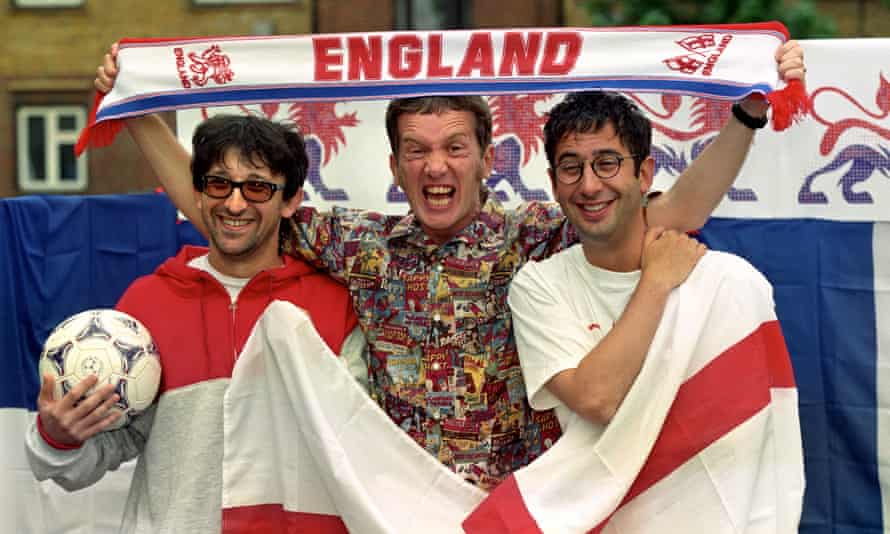 The twinned hooks of Baddiel, Skinner and Broudie allow the melodic chorus to spiral endlessly without resolution. However, the real reason Three Lions roars eternally is because it allows for a form of mood photosynthesis for fans: turning pain into arrogance and vice versa. On Sunday night, of course, the pain comes to an end. Unless it isn't.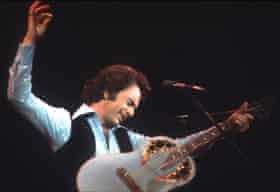 Nothing has met this summer's spicy euphoria quite like Neil Diamond's Sweet Caroline. On paper, it's there with the Beach Boys' Sloop John B as one of the more curious entrances to the terrace canon, but as the bridge reaches a climax, the song's upbeat momentum tends to drag down the skeptics.
A watershed moment came through Wembley DJ Tony Perry, who swapped Fat Les's Vindaloo for Sweet Caroline after England's win over Germany. The greasy, arrogant strut of Fat Les is the purest distillation of late '90s brain imaginable. Does replacing Vindaloo with a common love reflect this newly compassionate, forward-thinking and ambitious England team?
Carl Anka, co-author of Marcus Rashford's book You are a champion, says the reason is route one: descending bass lines. "See how no one can agree on what the extra adlib is on Sweet Caroline. Some write oh-oh-oh, others say dun-dun-dun; I hear it as more boh-boh-boh. No matter how scared the English are of public performance, make your bass line good and they'll sing it. "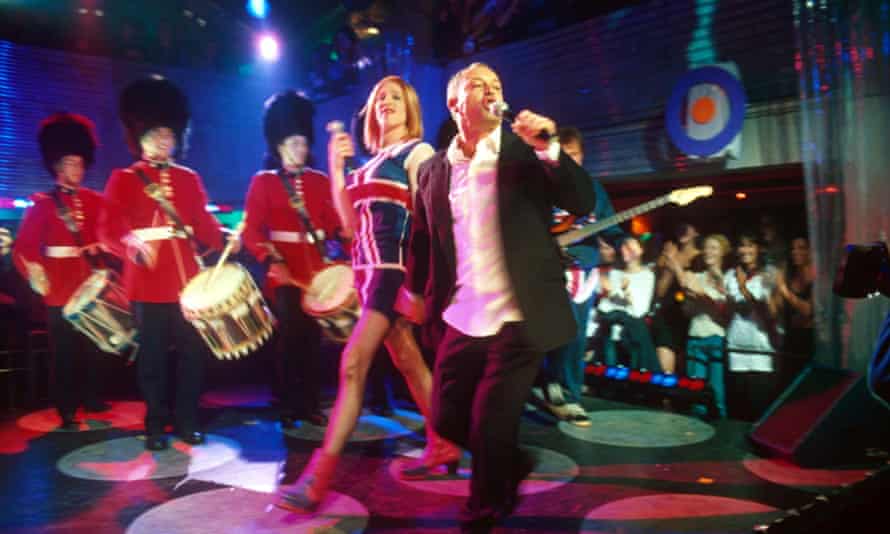 The same can be said for the wordless rendition of White Stripes' throbbing Seven Nation Army riff, which traveled as a Club Brugge fan favorite to Rome and Italy at the 2006 World Cup, and then to infamy. Whether the song now evokes a mental image of Jack White in red or Fabio Grosso in blue is anyone's guess.
Success is never assured; 2010's Shout For England, a stab from Dizzee Rascal for Simon Cowell's ubiquity, which filled Shout from Tears For Fears and Blackstreet's No Diggity along with mentions from Wags and Aaron Lennon, had the potential to make terraces go wild. , but was overwhelmed by James Corden's presence. Also, the 2010 tournament was not a lot of laughs. By the time Frank Lampard's goal, which was not hit by the crossbar, our Scream had turned into a moan.
Complexity has similarly ruffled England's official anthem this year, Krept & Konan's Olé! Perhaps Krept's labyrinthine "mazza, Razza, Gazza" rhyming scheme will one day assume the same status as John Barnes's iconic verse in New Order's World in Motion, but the dexterity of the exercise makes it a difficult task for the dudes. they are eight pints deep per kickoff.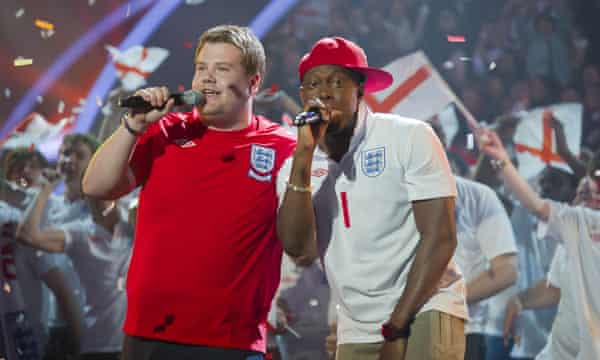 Twenty miles southeast of Wembley lies an unlikely testing ground for what remains: Boxpark Croydon. Both John Barnes and Atomic Kitten have turned out for raucous guest performances as England has progressed. "We had never sung the Southgate version before Boxpark," explains McClarnon. "We couldn't listen to ourselves anyway, so we decided to improvise. The crowd went wild, so crazy that they actually scared us a bit. Once everyone started singing, it's game over. "
If Atomic Kitten can be rescued from within the culture and get the new anthem status of the terrace, anyone can. Gazza and Lindisfarne's Fog on the Tyne for a revival in 2022? We are going to have you.

www.theguardian.com
George is Digismak's reported cum editor with 13 years of experience in Journalism