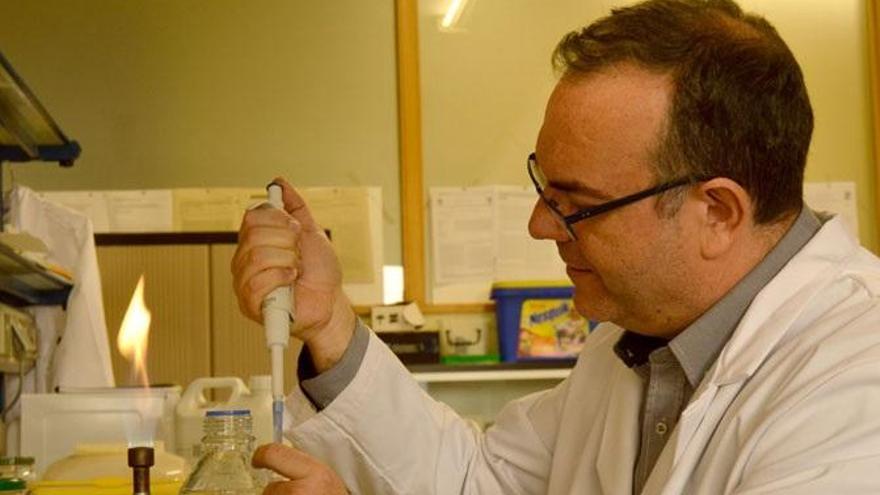 After one year of pandemic in which we have learned from a virus "more than ever in the history of mankind", in September "we could see the light again" If both the percentage of people immunized for contracting COVID-19 and those vaccinated against this disease is high.
This is how the professor of the Microbiology department of the University of València (UV) considers it, Exhibition Maicas, who in statements explains that there may be new small waves of the virus but "this third wave, if we pay attention to other pandemics, should be the strongest."
"We shouldn't have an outbreak as strong" as the current onepoints out the director of the Master's Degree in Molecular, Cellular and Genetic Biology, who explains that in other pandemics there have been up to six waves "but in an order more similar to the first one -of March- than to the current one, which is the strong one.
During the last year, Maicas states, "we have learned more than ever in human history. We have gone from knowing that something happened in an animal market in a Chinese region that nobody knows where it was to having several vaccines, PCR tests or antigen tests. "
"But twe still have many things to learn because we are seeing that this virus is mutating more than we would like, we see that new strains are appearing ", he highlights.
We must also be aware, he says, that since Justinian in Rome, more than two thousand years ago, "pandemics exist because people live in society. If you live alone, you are not contaminated."
More restrictive measures
Sergi Maicas affirms that pandemics know no borders and, therefore, the measures to be adopted should be a "global issue, as global as possible".
"There is no use doing something in Europe if it is not also done in Morocco when there is very little distance "between Ceuta and the African country, he affirms to add:" The more extensive the treatment, the better for everyone.
He thinks that at Christmas there should have been a confinement similar to that of March last year, ten or fifteen days -between December 21 or 22 and January 7-. "What happens now would not have happened," he says.
Furthermore, he points out that an "unpopular measure but within our reach and not as aggressive as total confinement is suspend holidays like March 19", that although Fallas are not celebrated, it usually involves family or social gatherings because it is Father's Day and San José.
He also believes that they should not be celebrated neither Thursday nor Good Friday, days that should be working days and leave the worker the possibility that they can make that holiday any other day to avoid meetings. Otherwise, he explains, "we will have case peaks again."
A deceptive virus
The microbiologist claims that the SARS-CoV-2 virus "he's fooling us all in every wayHe's doing things to us that we didn't expect. "
Regarding measures such as use of a mask, hydroalcoholic gel or interpersonal distance, assumes that we will still use them for a while.
"When there is a herd immunity and a high percentage of the population that is vaccinated or has passed the disease, it will be more difficult to get infected and, then, we can begin to relax ", predicts the microbiologist, who points out that, although" nothing can be confirmed one hundred percent ", we could spend another year with masks.
Vaccines
Sergi Maicas points out that it is necessary to vaccinate "many people" because "if you vaccinate the entire population of the Spanish State but do not do it with Morocco or Algeria, new outbreaks of the coronavirus will occur."
"There will end up having a score of vaccines against COVID-19 and with that we will get a significant percentage of people vaccinated, he points out, although as we go, the number of people who are going to be immunized because they have acquired the disease will be more important. "
"Between the immunity achieved by being infected and the vaccine, in September we can begin to see the light," says Maicas, who is confident that in two or three years "this will be a pandemic of the past."

www.informacion.es
Eddie is an Australian news reporter with over 9 years in the industry and has published on Forbes and tech crunch.