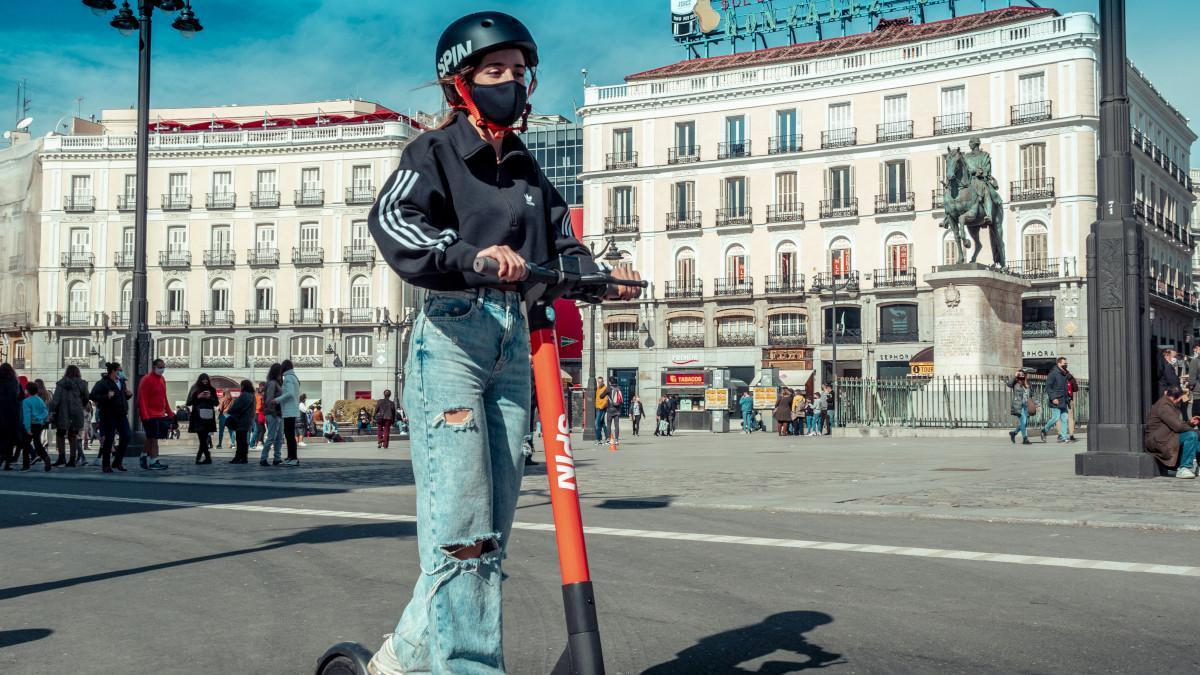 Today is celebrated World Car Free Day, a day that aims for the population to make their daily trips without using their car in order to reduce noise, the emissions pollutants and traffic jams in the cities. For this, it is best to use alternative transport, among which the shared micromobility services They are gaining a great prominence in recent times.
A study carried out among 2,000 people per Spin, Ford Motor Company's electric and shared mobility company, reveals that citizens would use public transport more if they had shared micromobility services nearby. More concretely, 70% of those surveyed affirm that they would travel more by public transport if they had micromobility services nearby.
Many times the services of micromovilidad pose as a rival of the media public transport such as bus, subway or taxi, when the truth is that it is complementary, as it shows that the 76% of the surveyed population would like a joint integrated public transport fare system that will include shared micromobility services.
Without a doubt, electric micromobility will be a great alternative for users this World Car Free Day. It is an alternative that has come to stay. 80% of those surveyed state that it is an essential piece to solve mobility problems in cities, such as pollution, the number of cars and the time spent traveling.
Respondents' main reason for using the electric scooter shared is attributed to the will of reduce pollution (59%). It is followed by ease of parking (53%) and the fact of being able to move more quickly to gain time (44%). And it is that 82% of the surveyed population yearns to live in a less polluted city.
More control to the scooters
One of the main handicaps in the use of electric scooter is that it is widely criticized by other road users for the irresponsibility in its use of a few. When sharing space with pedestrians, they should go at an adequate speed and with great care, but sometimes the drivers of these devices take them to the maximum of their power and even trick them into running more. It is also more common than desirable see them on the sidewalks without a specific lane or on the road.
Therefore, the 53% of the surveyed population advocates that the incorrect use of these personal mobility vehicles be punished, the same figure that demands that users not circulate on the sidewalk or pedestrian areas. And 46% want clearer traffic regulations in their city. In addition, a wide 88% of those surveyed consider it necessary to take courses on scooters and bicycles for citizens.
An option for the present and the future
Whether it's scooters or bicycles, the shared micromobility is for 85% of the population a trend of growing future. And 73% of those surveyed are interested in having bicycle services and electric scooters shared in your city. 70% of the surveyed population would like to have electric bicycles and 69% shared scooters.

www.informacion.es
Eddie is an Australian news reporter with over 9 years in the industry and has published on Forbes and tech crunch.