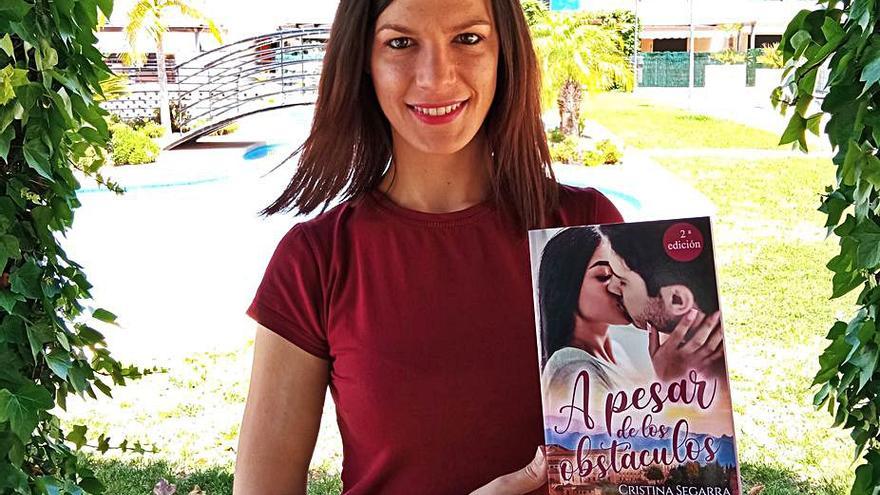 What can you tell about the second novel you have written?
In In spite of obstacles there are two protagonists, Alexa and Samuel, who narrate in the first person. Each one tells their story, they have a dark past and present. Thanks to that, a beastly chemistry arises between them, but they will have many impediments to be able to be together. It is a romantic novel with erotic overtones that emphasizes the value of friendship. It is loaded with Granada culture and a dose of intrigue. It is worth discovering because the protagonists spend intriguing, passionate moments and their minds will travel to beautiful streets, leaving readers wanting to visit Granada.
Why have you decided to transfer the story to Granada?
I decided that the setting was in Granada because I started writing it during confinement due to the pandemic. Feeling locked in, my mind wanted to fly and remember a precious trip I made with my husband when we were still dating. I couldn't help but use every corner where we were or real situations that make me smile. It was a great help for me to write Despite the obstacles. I enjoyed traveling every night without leaving Santa Pola.
What do the passages that take place in Santa Pola and the island of Tabarca contribute to history?
I used these settings in my first novel, Finally Together, and in the third novel, which I am finishing writing right now, there will be a trip to Santa Pola and Tabarca that will be crucial in the story. Those chapters are very special to me as they take place in my own land. It is a special continuation of the novel I just published.
How has what you are experiencing during the pandemic influenced your writing?
I have not stopped creating at any time. The writing process helps me not to think about what we are experiencing. I enjoy inventing stories, creating characters, I get under the skin of each one and I live it. I am inspired by anything and it is a pleasure to end a story that was born from your being. What has influenced me the most is the issues related to promotion. I have not yet been able to present the novel, or give it the publicity it deserves.
What are the next projects you want to undertake as a writer?
My next project will see the light during this year. It is the continuation of my second novel. It will be titled Despite not forgetting you, it is the first time I have named the title. It turns out that in this new story there are up to five protagonists who will also narrate in the first person. Everything that was left in the air will be known and will continue two years later. There will be a new character that will come stomping.
Do you have any plans beyond the publication of novels?
I also want to bring to light a book of stories, which will be called Born of my being, but first I want to reissue my first novel. That is my next project.

www.informacion.es
Eddie is an Australian news reporter with over 9 years in the industry and has published on Forbes and tech crunch.