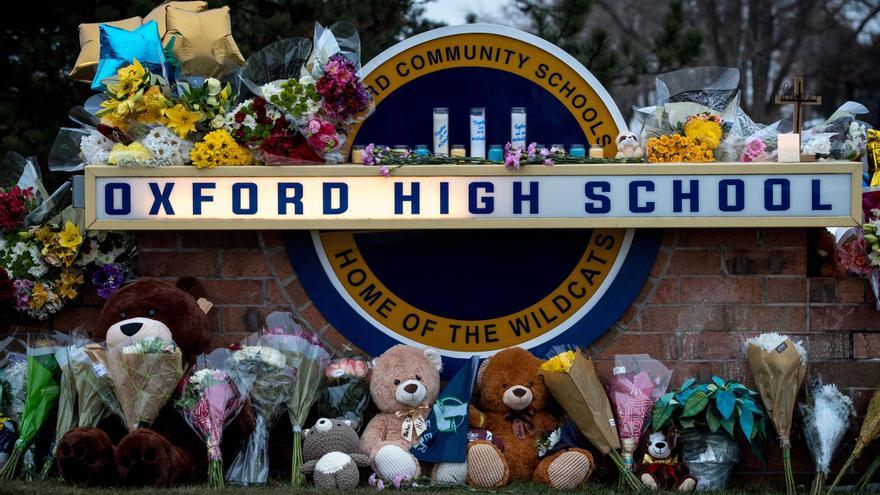 A 19-year-old student was arrested Thursday for allegedly plan a mass shooting on campus from Embry Riddle Aeronautical University, in Daytona Beach (northeast Florida coast), in which It could have been a massacre like the one perpetrated at Columbine High School (Colorado) in 1999. John Hagins was arrested this morning by police officers as he was leaving his apartment armed with a folding semi-automatic rifle and hundreds of bullets and magazines in his backpack.
"We have arrested a student in Embry Riddle who planned to shoot on campus (college) on the last day of class (today) before winter break," Daytona Beach Police Chief Jakari Young said in a tweet. In the afternoon, three charges were brought against Hagins for the crimes of "terrorism, written threats to hurt or kill and attempted murder in the first degree," Young said. Hagins will remain in custody without bond until his first appearance before the judge.
The arrest was possible thanks to the fact that a couple of students who were part of a group on Snapchat (a mobile messaging application) in which Hagins was they were alarmed by the threats he had made in a series of text messages, and decided to alert the security agents from campus. Hagins had uploaded messages to social platforms in which he suggested that he was going to carry out a mass shooting on the last day of class at the university, precisely when it was full of students because it was the "final day of exams," said the chief. of the Daytona Beach Police at a press conference. One of the young man's messages read, "I finished my school purchases," referring to the 9mm caliber KelTec folding rifle Hagins carried in his backpack along with nearly 300 bullets and ammunition magazines.
"Thank God those two students went ahead and prevented Embry Riddle Aeronautical University from being the next national media story regarding a mass shooting at that campus," Young said as he displayed the backpack in custody and the weapons found on him. to Hagins. The young man confessed that he had made these threats, but told the detectives who questioned him that it was all a joke.
Young noted that when he received the call about this incident, the mass shooting at Oxford High School in Michigan on November 30 came to mind immediately, but was later surprised to learn that Hagins had been thinking about it. mass shooting that occurred in Columbine. "Actually, (Hagins) referenced Columbine and said that … he would go to campus to do a (shooting) like Columbine," Young said.
In recent days the South Florida authorities have arrested up to six students as alleged perpetrators of threats made against public schools, the last one registered this Wednesday. These arrests follow the shooting last week by a 15-year-old boy at a Michigan high school that killed four students and injured seven others.

www.informacion.es
Eddie is an Australian news reporter with over 9 years in the industry and has published on Forbes and tech crunch.