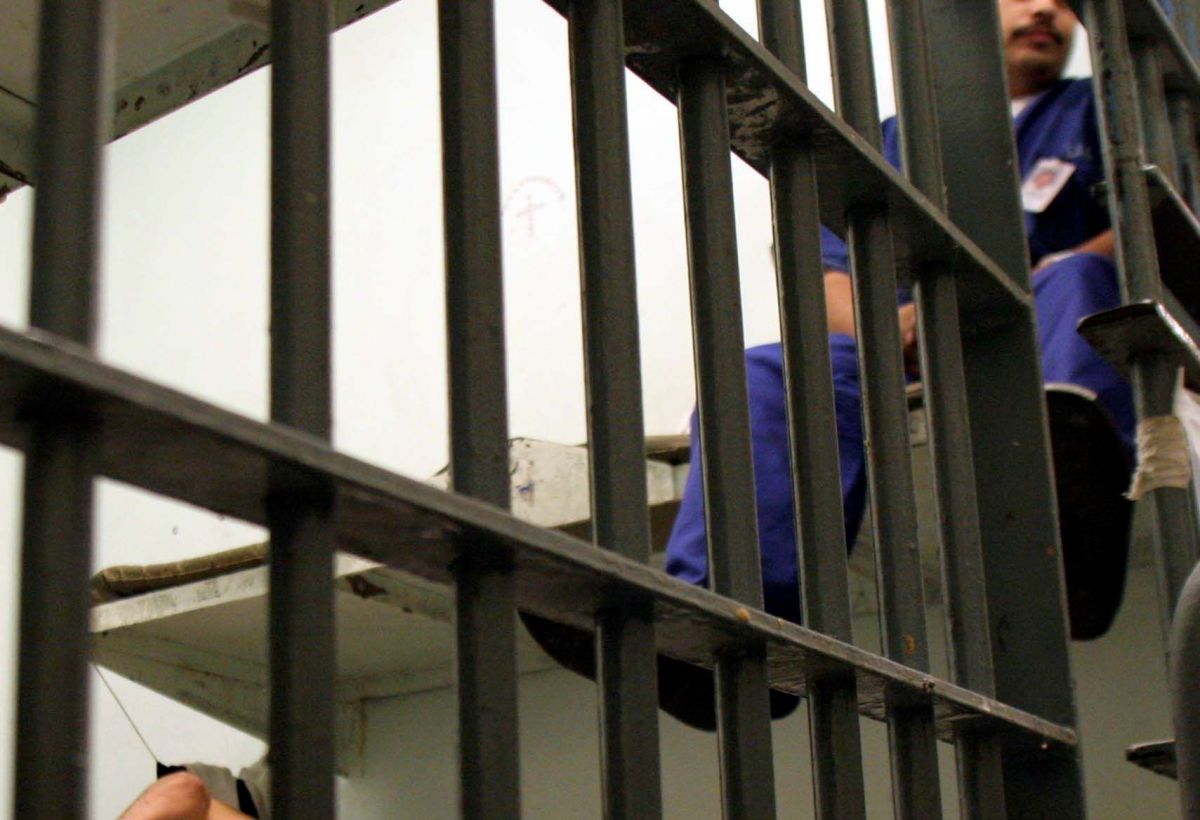 Prisoner in a jail in Los Angeles.
Foto:
JEFF GRACE / Getty Images
A young man in the Dominican Republic who has been imprisoned for 12 years for killing his mother's murderer in revenge, he asked the President Luis Abinader to pardon him.
Eumil Salvador Gocio, today 33 years old, remains locked up in the La Victoria prison, Santo Domingo, after in a desperate act and moved by "ignorance" he tried to do justice with his own hands.
José Peguero reviewed this week the case of Gocio, who was sentenced to 30 years behind bars after committing the murder at age 20.
Outraged that his mother's alleged murderer was released after 6 months in prison, he took her life.
"The pain of the loss created in me a root of bitterness and a thirst for revenge that was executed years later, taking the life of the one who killed my mother. I was in my ignorance and also traumatized because that person only spent six months in jail for taking my mother's life, "he said in the interview.
"I came here to this place without faith or hope, very young, at the age of 20 … But, after such a cruel outcome, something so wonderful happened to me, the most wonderful thing that can happen to human beings, and that is to have known the truth ", continued the Dominican.
"After being confined here for two years, I met the Lord," he said.
Today the inmate is serving the sentence imposed and fighting to get out under the clemency of the current president.
Rather than give up and settle for being behind bars, Goiter has tried to rebuild himself and see the light at the end of the cell.
As he told the journalist, after heading down the evangelical route, he has tried to improve as a human being every day.
In addition to his religious work as a pastor in prison, the Dominican has been trained in various specialties through the vocational programs of the National Institute of Professional Technical Training (INFOTEP) with the intention of reintegrating into society.
Since the confinement, the young man also wrote the book "Breaking mental structures" focused on transformation tools to change harmful behaviors learned from childhood in environments of economic and spiritual poverty. Currently, the prisoner is working on his second book "Enigma".
The interviewee hopes that the above will help him obtain a pardon from the Dominican president.
"I ask the president Luis Abinader that he makes a paternal example with a son of his people, and he can grant me a presidential pardon. Someone who has been regenerated emotionally and mentally speaks to him and who needs his forgiveness, "said Gocio.
The circumstances in which the convict's mother was murdered when Goiter was just 14 years old are unclear.

eldiariony.com
Eddie is an Australian news reporter with over 9 years in the industry and has published on Forbes and tech crunch.