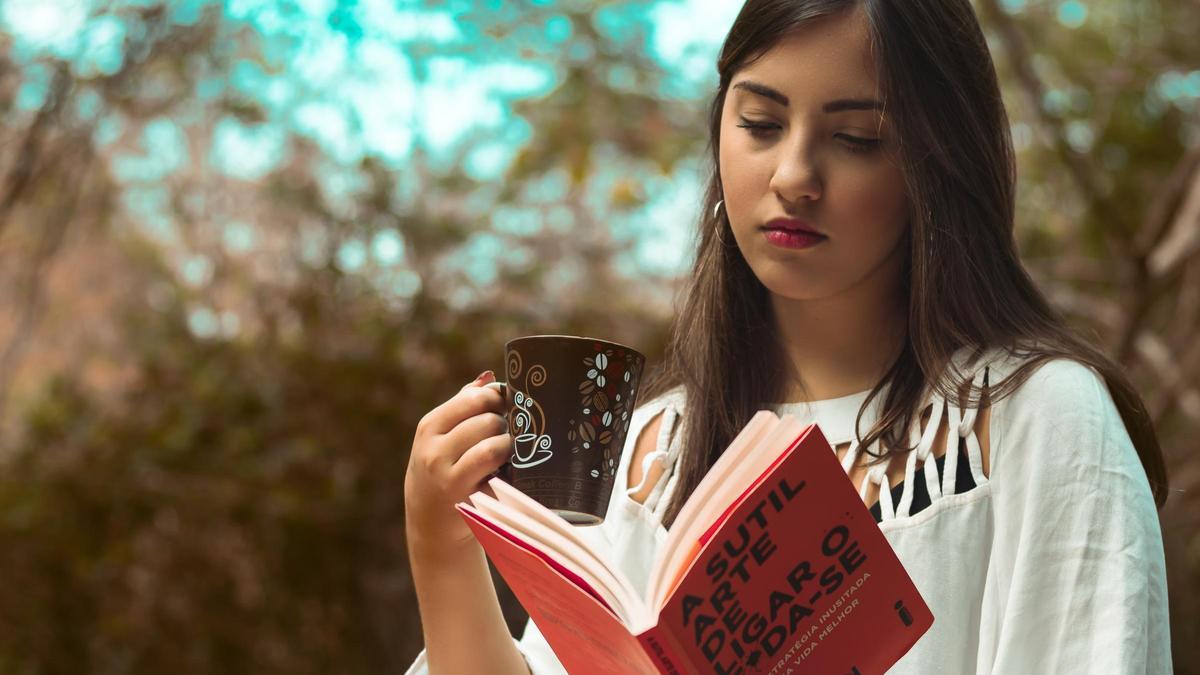 The way of relating to reading and books has changed among the youngest and children. Currently, it is relatively difficult to see children and adolescents with a book in hand or reading at least one book a month.
Many of the titles that are handled in the colleges are not up to date and do not satisfy the interests of their readers. Not to mention the fact that the way they consume content now is through mobile phones or images.
How can I encourage my children to read?
The variety of reading, topics and formats that are currently being worked on have made it possible to reach a greater number of boys and girls, but as mothers and fathers we can open spaces to encourage their reading habit:
At Christmas, the number of gifts multiplies, why not give a small space to give books? Let's put aside materialism and give visibility to books.

From a young age, give away a book on their birthdays and adapt it to the themes and formats that they like.

Reading stories at night not only creates a taste for reading, it is also the most special time for them.

As adults, sometimes the rhythm is frenetic and it is difficult to take a moment to read, but as Alba Castellví proposed in this presentation, let's take a book, it does not matter that we are not reading it and we are thinking about something else, but that they see us with one in hand.
6 book proposals to encourage reading in my children
"The Rubius. Virtual Hero ", by Rubius
El Rubius is one of the Youtubers best known by teenagers and young people thanks to his video game channel. He has several books on the market, but one of the best known is "Virtual Hero". It is a story where the protagonist, Rubius, embarks on a science fiction adventure where he passes tests and defeats the bad guys.
"More warriors, less princesses", by Rocío Romero, Patricia Buigues García, Nekane Flisflisher, Yaiza Sanz and La Pelo
In this work, 5 of the best-known Youtubers in Spain have been brought together, each one dealing with different themes in their channels, but all united to create a feminist story of improvement.
"Tremending girls. Wonder Lara and the mysterious disappearance of Niko ", by Tremending Girls
This book is recommended for a younger audience, boys and girls over 7 years old. Lara and her brother Nico want to record a video on their channel, but everything goes wrong and their brother disappears. In the course of the story she will discover something really important: she has superpowers!
"The countdown to summer", by La Vecina Rubia
The Blonde Neighbor is known among the youngest for her profile on Instagram, characterized by the appearance of a Barbie with Zara's yellow jacket. Everyone knows his phrases and his profile, but not who is the woman behind those clever phrases. This year her first book has gone on sale, a novel starring her and where she talks about the people who have most marked her life. A story that allows you to know something about this mysterious woman.
"Things I would say to my little self", by Luzu and Lana
Luzu and Lana are a couple of Youtubers who deal with various topics such as love, relationships, work, family … It is a book that is very aimed at teenagers, since they deal with topics that can help them in their day to day, such as, for example: how to overcome shyness when it comes to flirting, avoid leaving school early or how to deal with an ex.
"Fugitives in Time", by Dalas Review
He may be one of the most creative Youtubers on the scene. He has more than 3 million followers on his channel, which are known as "pambisitos." He has managed to get out of the script of the rest of Youtubers, since he has written a science fiction novel starring Uriel and that is about time travel.
Don't let prejudices fool you, times have changed and interests have changed. The important thing is that the youngest read, that they understand that reading is the means to travel to all those stories that are yet to be discovered.

www.informacion.es
Eddie is an Australian news reporter with over 9 years in the industry and has published on Forbes and tech crunch.