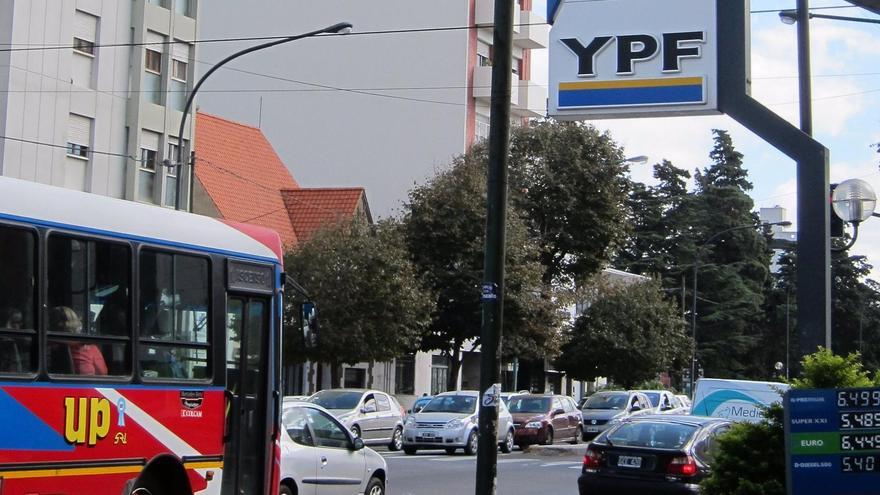 The YPF oil company, controlled by the Argentine State, reported this Thursday net losses in 2020 of 1,098 million dollars, although it managed to improve its performance in the fourth quarter of last year.
According to the consolidated financial statements released this Thursday by the company, with data expressed in US currency, the net loss of the oil company increased by 59.5% last year compared to the red by 688 million dollars registered in 2019.
"Although 2020 was seen significantly affected by the pandemic, we take it as an opportunity to review our cost and capital structures, preparing ourselves to grow more efficiently, "the company said.
In the fourth quarter of 2020, Argentina's main hydrocarbon producer managed to switch to Profits, with a net profit of 539 million dollars, which contrasts with the red one for 175 million dollars that it had obtained in the same period of 2019.
The company explained in a statement that this improvement in the fourth quarter occurred "based on the recovery of demand and the reversal of charges for impairment of assets within the framework of the new stimulus plan for the development of natural gas" launched last November by the Argentine Government.
Meanwhile, the company reported that last year its operating loss was $ 911 million compared to losses of $ 325 million in 2019, although it also went to earnings in the fourth quarter of 2020.
Income and debt
The company's income in the period amounted to 9,376 million dollars, which represents a drop of 31.8% in relation to 2019. Meanwhile, the oil company indicated that its total debt at the end of 2020 amounted to 8,070 million dollars, with a 8.4% reduction compared to 2019.
"After the successful result of the debt swap, the company's financial profile improved significantly, which was complemented by a successful placement of local bonds for a total of more than 120 million equivalent dollars in the month of February 2021," the company highlighted .
Production and investments
YPF specified that its total hydrocarbon production reached 467,000 barrels of oil equivalent per day in 2020, down 9% compared to 2019, "especially affected by the slowdown in activity in the second and third quarters of the year as a result of the pandemic "of covid-19.
The company indicated that, after the end of the paralysis generated by sanitary restrictions, it was able to gradually resume activity in the fields, with strong momentum in the unconventional hydrocarbons segment.
YPF said it plans to invest 2.7 billion dollars in 2021, of which 2.1 billion will go to the "upstream" (exploration and production) of gas and oil.

www.informacion.es
Eddie is an Australian news reporter with over 9 years in the industry and has published on Forbes and tech crunch.